Woman Constable Raped by Father-in-law, gets Triple Talaq from Husband in Meerut – Both Father-in-law and Husband are Police Officers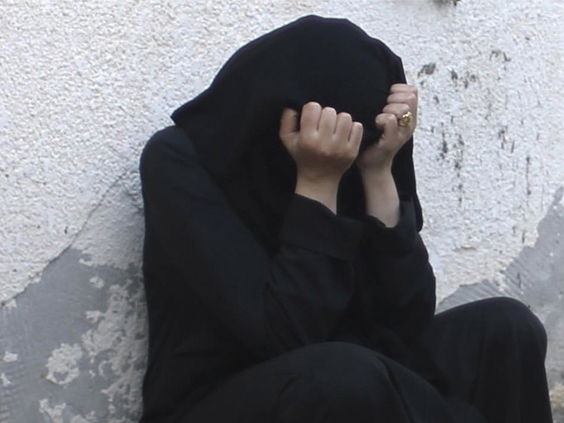 Another horrific case of rape by father-in-law and Triple Talak by husband, reminiscent of the famous Imrana rape case has come to light from Meerut in Uttar Pradesh where a woman constable was allegedly raped by her father-in-law, a police officer. When the woman complained about the rape to her husband, who is also a police officer, he added insult to the injury by divorcing her instantly by pronouncing Triple Talak.
The woman was reportedly alone when her father-in-law Nazeer Ahmad who works at the reserve police force, Provincial Armed Constabulary (PAC), allegedly raped her on Wednesday night.
The woman works at a local police station in Meerut, has reportedly claimed that her father-in-law threatened to kill her if she disclosed about the horrific rape to anyone. The woman narrated her ordeal later to her husband Abid, who is also a police officer. Abid instead of taking legal action against his father and protecting his wife shockingly divorced her using the barbaric banned Triple Talaq pronouncement. Although the instantaneous divorce by Abid is null and void given the law against Triple Talak which not only made such divorces invalid but also penalised them with three years of imprisonment since 2017.
The SP (Meerut, City) Vineet Bhatnagar reportedly stated that the police have filed a case against the main accused Nazeer and charged him for rape. Nazeer is posted in Ghaziabad, while his son works in Police Lines in Meerut at Kotwali Police Station. The police is also charging her husband under the anti-Triple Talak law.
Apart from being raped the woman has claimed that she was regularly beaten up by her in-laws and harassed for dowry since she got married to Abid three years ago.
Notably, in 2005 in the famous Imrana rape case a 28 year-old woman was raped by her father-in-law in Muzaffarnagar, Uttar Pradesh. Following her rape her husband gave her Triple Talak. The local Panchayat decided that Imrana's marriage with her husband has dissolved since she was raped by her husband and her husband is now her son! The matter reached Darul Uloom Deoband, the Deoband gave a fatwa endorsing the view of the Panchayat declared her husband to be her son and the father-in-law who raped her to be her husband!
It is shocking that these barbaric practices making a mockery of familial relationships shaking at the very root of the institution of marriage. It is more astounding that these barbaric practices are prevailing in this modern age and even endorsed by Islamic religious institutions. What is more stunning is that in the present case the perpetrators, the alleged rapist father-in-law and his son who gave her Triple Talak were themselves Police men. If the policemen themselves break law and indulge in despicable heinous crimes how can we expect crimes to be controlled and enforcement of law and order?
Image sourced from internet – Representative and not actual.
DISCLAIMER: The author is solely responsible for the views expressed in this article. The author carries the responsibility for citing and/or licensing of images utilized within the text.