Young Deepak Badre murdered for marrying a muslim girl.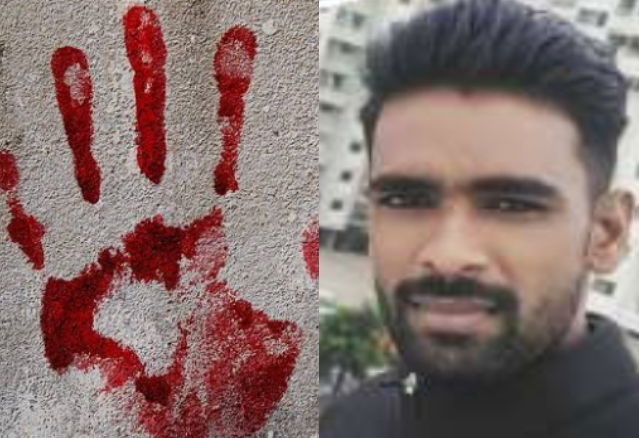 A young man named Deepak, who married a Muslim girl 1 month ago, has been murdered in Ahmednagar, Maharashtra. Before the murder, Deepak was kidnapped, and later his body was dumped in the Godavari river. Deepak Barde of the tribal community was missing since the 31st of August. A man named Majnu Sheikh is being labeled as the main accused. So far the police have arrested 7 accused.
According to media reports, the matter is of Bhokar of the Shrirampur area. It is being told that Deepak had a love affair with Majnu Sheikh's daughter for a long time. Majnu's family members were opposing this. About 1 month ago Deepak married the girl, after which Majnu Sheikh was very angry. It is alleged that after the incident Majnu Sheikh was in search of Deepak along with his relatives.
According to the information received, first, the accused took Deepak's wife in their possession and sent her to his maternal uncle living in Pune. When Deepak came to know about this, he went to Pune to pick up his wife. Deepak's family members allege that during this time the girl's maternal uncle kidnapped her and beat her up. It is believed that Deepak died during this beating and the accused threw his body in the Godavari river.
FIR was registered after the intervention of BJP MLA. Apart from Majnu Sheikh, the names of Imran Abbas Sheikh, Sameer Ahmed Sheikh, and Ajit Sheikh have come to the fore in the police investigation so far. All these accused arrested by the police are being interrogated. After the incident, BJP MLA Nitesh Rane took out a Janakrosh Morcha demanding action against the accused. After this rally of BJP MLA, the police became active and expedited their action. Eklavya Adivasi Samaj has also staged a sit-in at the SP office of Ahmednagar twice.
DISCLAIMER: The author is solely responsible for the views expressed in this article. The author carries the responsibility for citing and/or licensing of images utilized within the text.