​Teddy Bear Ball And Gala 2021, a noble fundraising event helping countless lonely, children across USA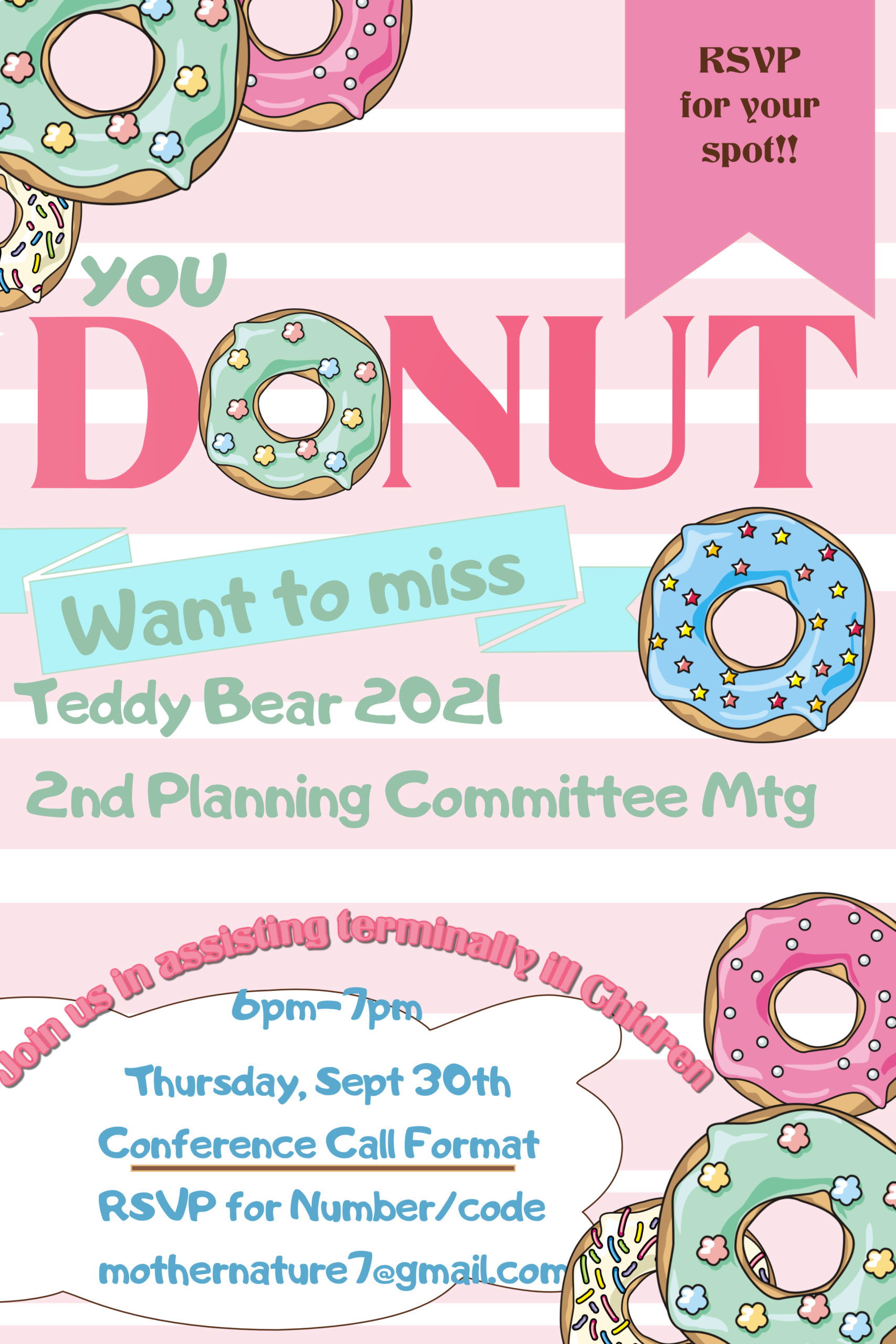 #TeddyBearBallAndGala2021; #NobleFundraisingEvent; #BeverlyHills; #USA; #DrMarciaAnnMimsCoppertino; #MercyMissionBearHospitalAndAdoptionAgency
Beverly Hills/ Canadian Media: Dr. Marcia Ann Mims Coppertino, Executive Director of Mercy Mission Bear Hospital And Adoption Agency is planning a second fundraiser meeting inviting volunteers, teddy captains, and others tomorrow at 9:30 PM PST at Beverly Hills, California, the USA for the Teddy Bear Ball And Gala 2021 event to be held at Beverly Hills on November 20th, 2021.
Our first meeting on September 30, 2021, was great fun and success.
Our great kick agenda for tomorrow's meeting is as follows:
1 chosen venue approved and tour scheduled for October 7th to arrange the floor plan, room design, and the selected menu
2 Theme color selection and floral arrangements/company selected
3 Agenda tweeted for a 3-hour program
4 Assistants onboard
5 Teddy Bear state by the state committee
6 Red Carpet assistants
7 Menu
8 Awards presenters
9 Teddy Bear tagging and ballroom set up for display and vote
10 Cardboard hospital design for view
11 Speakers. Why a teddy bear hospital?
12 Entertainment
13 Ball tickets, parking, valet assistance will be shared!
14 Name and bio of Ball Chairman
15 Mistress and masters of Ceremony information
The discussion for the Teddy Bear Ball And Gala 2021 event entails the following:
1. Walk The Red Carpet by Celebrity Guests,
2. Presenting Teddy Bear Of The Year Awards
3. Model Teddy Bear Hospital Plans On Display
4. Teddy Bear Wall Of Fame
5. Teddy Bear Mausoleum
6. Teddy Bear Garden Of Tranquility
7. Fatherless Bear Program, and more!​
The Teddy Bear Of The Year contest will also help represent teddies from across the United States of America to benefit children and their families' medical costs.
Fundly, a crowdfunding site for online fundraising allowing non-profits, charities, politics, clubs, schools, teams, churches, and other causes to raise money online from friends, family, colleagues, donors, and other supporters via email, Facebook, Twitter, LinkedIn, Google, and social media networks.
Fundly is also an app for social networks like Facebook and LinkedIn using WePay to process donations and charges donors for making a donation.
Mercy Mission Bear Hospital And Adoption Agency is located at Hospital Annex Office: 3868 West Carson Street, 3rd Floor, Torrance, California 90503 and supports sick and homeless children with Teddy Bears, resources, friendship, love, and hope for tomorrow!
Mercy Mission Bear Hospital And Adoption Agency. Image credit: Website
The meeting may run over an hour, if so, bear with us!
Come with ideas, working structure suggestions, and let's have fun! Much delay has occurred and our selected city for the hospital will also be unveiled!
TO JOIN the US, RSVP to mothernature7@gmail.com for a call-in conference number and access code.
To join us for info only on helping us network for teddy bears from American states and cities, you are welcome!
THANK YOU IN ADVANCE!
DISCLAIMER: The author is solely responsible for the views expressed in this article. The author carries the responsibility for citing and/or licensing of images utilized within the text.