Pakistanis in Britain: Was 10-year-old Sara Sharif killed for honour?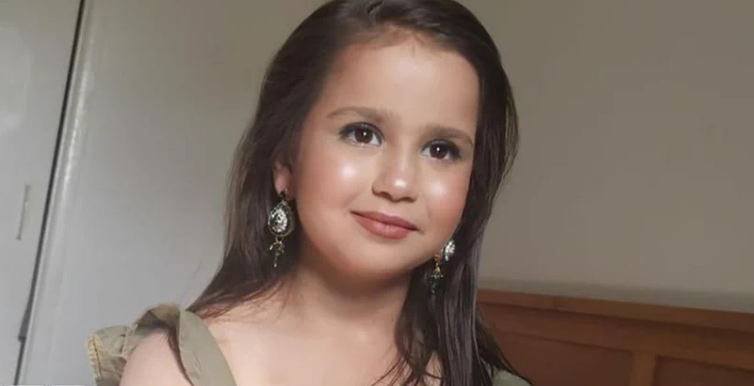 Another day, another gruesome murder of a child among the Pakistani community in Britain.  Police are currently investigating the death of 10-year-old Sara Sharif, whose body was discovered from her house in Woking, South London.  The police were informed of her body through a phone call made from Islamabad, on the Britain emergency number 999.  According to police, the call was made by a person who identified himself as the dead child's father Urfan Sharif.  Urfan had left Britain for Pakistan alongwith his partner Beinash and her brother Faisal, as well as their 5 children. Beinash is not the biological mother of Sara, as Irfan had divorced Sara's mother some years ago.
Police are now looking for the 3 adults and are considering them as suspects in Sara's murder.  The body of the child was found showing signs of "multiple and extensive injuries, which are likely to have been caused over a sustained and extended period of time," the police statement said.  Her family left for Pakistan the day before her body was discovered.
According to those who keep a close eye on the Pakistanis living in Europe, this looks like a case of honour killing.  One may wonder what a 10-year-old could have done to prompt a killing like this.  But one has to keep in mind that the Pakistani community has carried out more depraved and disgusting acts in past, and there is no end to how low they can fall when it comes to matters of 'honour', pornography and pedophilia.
The authorities in Britain are involving all international agencies to find and arrest the father, step mother and step uncle of Sara, who have gone into hiding after reaching their home town Sahiwal in Punjab, Pakistan.  Police are also looking for the family of Beinash in Mirpur, which is another town not very far from Sahiwal. According to latest updates, the local police has arrested the brother of Urfan as they are sure he is aware of the whereabouts the absconding suspects.
Although there is no formal extradition treaty between Britain and Pakistan, there is precedence for bringing British Pakistani criminals back from Pakistan and put them on trial in Britain for the crimes they committed on its soil.  In April this year, 74-year-oldPiran Ditta Khan was brought back to Britain 18 years after he murdered Police Constable Sharon Beshenivsky. He is facing trial in a Leeds court in 2024.
While the police search for the murdering family, and social workers as well residents of Woking mourn the horrible death of child, the  general perception about Pakistani community reaches new levels of disgrace among the international community.
DISCLAIMER: The author is solely responsible for the views expressed in this article. The author carries the responsibility for citing and/or licensing of images utilized within the text.