Trudeau sympathizes with unsavory elements, India says get lost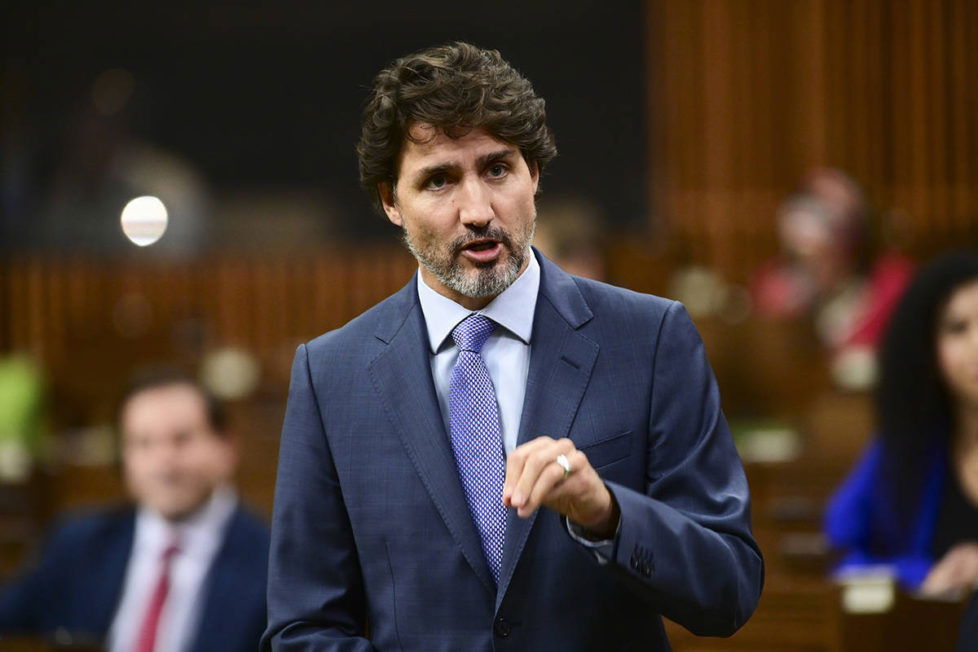 Everyone knows by now that Justin Trudeau, the Canadian Prime Minister has done more than given his unsolicited comments and display of sympathy to terrorist Khalistani Sikhs and/or Pakistani ISI (interchangeable) who are trying to create a mess in India under the guise of "farmer protest."
These protesting jokers are pretending to be farmers and have made life difficult for those living in Delhi and surrounding areas. It is not a surprise that the failed bhikari Islamic nation of Pakistan keeps instigating riots and unrest in India on someone else's dime. The Pakistani bhikaris are too poor to fund their own international relations, aka terrorism, so they have gotten help from those who would want to see Bharat wiped out. However, I digress.
Among the sympathizers are idiots or naïve people such as Justin Trudeau. He has been catering to the Khalistani mullahs who make up a significant vote bank in Canada. Trudeau has pointed out that he is backing the farmers in India against the Government of India.
India has guts
A high-level, diplomatic dialogue was supposed to take place between India and Canada this week and the Government of Bharat has pulled out of the meeting citing an inconvenience in the fixed date. India has also called out Trudeau's bluff by calling his pro-"farmer" remarks as being "unwarranted" and has also issued a foreign policy demarche to the Canadian High Commissioner after summoning him to New Delhi-Ministry of External Affairs (MEA) making it clear that Trudeau's comments are "unacceptable interference."
The MEA mentioned that the comments by Canadian leaders have encouraged "gatherings of extremist activities" in front of the Indian High Commission and Consulates in Canada. This has raised issues of safety as well as security.
The MEA stated, "We expect the Canadian government to ensure the fullest security of Indian diplomatic personnel and its political leaders to refrain from pronouncements that legitimize extremist activism."
MEA Minister S. Jaishankar also pulled out of a Canadian initiative to jointly fight the Pandemic and was a no-show at a recent meeting organized by the Canadian Foreign Minister due to "scheduling issues."
The Government of India also issued a statement about how careless and "ill-informed" remarks have "seriously damaging impact" on the ties between two nations – India and Canada.
Trudeau has learned nothing from his family's vacation visit to India; the Government did not exactly welcome this terrorist-sympathizer with open arms and at one point he was reduced to taking and posting selfies in front of the over-hyped, yellow-marbled Taj all by himself. After a verbal thrashing and exit from talks by India, Trudeau might still remain as clueless as before. However, it feels great to see India empowered and taking action in real-time. Let this be a great lesson for bhikaris and bhikari-sympathizers like Trudeau. India is here to stay; able and ready for the long haul. Idiots simply need to deal with it.
DISCLAIMER: The author is solely responsible for the views expressed in this article. The author carries the responsibility for citing and/or licensing of images utilized within the text.