A sneak peek into Greatest Education Reform Model of Kejriwal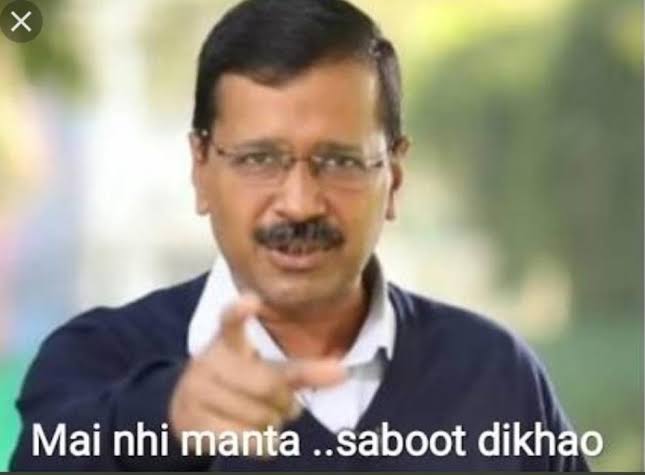 Today, a Twitter user named Alok Bhatt has shared a video of CEO of Delhi Jal Board, who was earlier entrusted with the responsibility of transforming the world famed "Delhi Education Model".
https://twitter.com/alok_bhatt/status/1466982599440486402?t=0d4P3fZt2d2xDGAfaOL6ew&s=19
Here, the present CEO of Delhi Jal Board can be seen guiding students for actions to be taken, in case they don't know any of the answers. He stressed upon the fact that Answers sheet should not be left blank in any case or situation. He further suggested, that even if they don't remember anything, they can simply rewrite the question in place of reasonable answer. He also reminds that CBSE Board has reiterated that if there's something written in the paper, the students or candidates would be awarded marks. He was very crisp with the word 'Kuch bhi', which means the students can write anything. Well, he isn't alone while making these statements as he can be seen accompanied by two lady teachers by his side.And he ends up wishing 'All the Best' to students for the examination.
As concerned citizens, we are just appalled and speechless at this staggering display of this alleged great educational reform. Though, we wished he should have made kids aware to study properly and give their best rather then writing anything if they don't know something. But yes, if this is the story of widely publicized the success story of Delhi's Educational Reform, then I am afraid to say as a nation, we are doomed.
Thus, this is how Tax Payers money gets wasted, young kids will have obligations and when they grow up & join govt jobs with quality of the work or sitting on files to return the favor to politicians who provided them such an opportunity. We just pray that sanity prevails and government focuses more on real development than what is being displayed through advertisements that too at the cost of public money. Hope, Delhi Government doesn't come up with another advertisement to hide this very facade of Educational Reform.
DISCLAIMER: The author is solely responsible for the views expressed in this article. The author carries the responsibility for citing and/or licensing of images utilized within the text.