After Tandav, Is White Tiger next?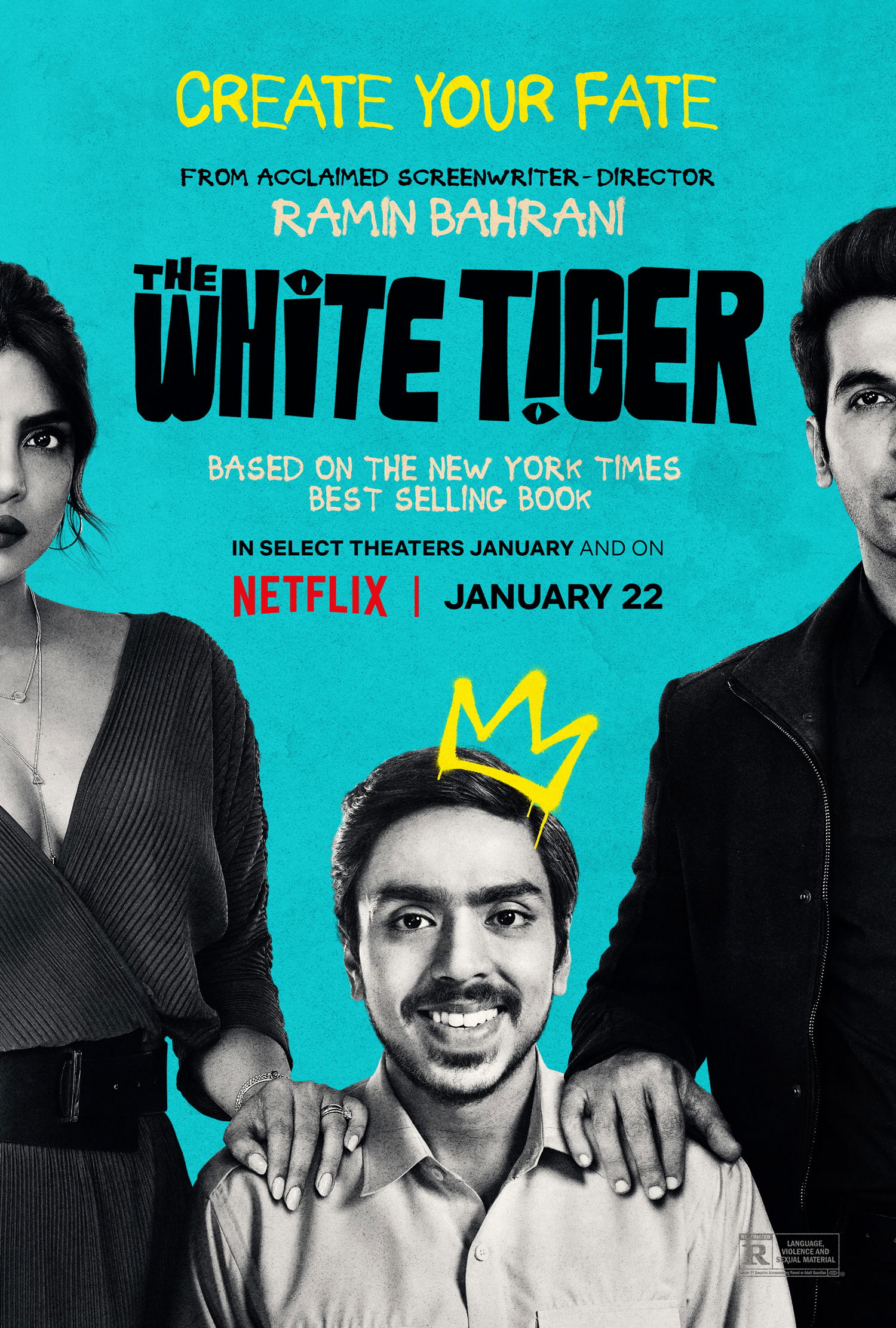 "Holy Cow…so jao" they yell in glee as they drive on the streets of Delhi recklessly at 2:00 am. The drunk American chick Pinky, played by Priyanka Chopra hits and kills a young orphan and flees the scene. Her rich spoilt husband Ashok, played by Rajkumar Rao who has given up his American dream to save India, consoles Pinky after the hit-n-run. The aspiring entrepreneur cum driver Balram played by Adarsh Gourav becomes the fall guy…who goes on to murder Ashok, steals the money he was using to bribe politicians, flees to Bangalore and sets up a successful transport company, where he takes ownership of any hit-n-runs by any of his employees. End of story.
One wonders who at #Netflix is curating these stories and turning them into unwatchable rubbish. Oh but wait, it must be the executive producer Priyanka Chopra Jonas herself. It is a New York Times Bestseller after all.
So Priyanka read the book and must've thought – "Perfect! This is just the poverty porn, I need to create for the next Oscar nomination."
Every pathetic stereotype about India appears to be intentionally handpicked and perpetuated. But here's a small list:
Holy Cow, so jaoo.
"I am an Indian afterall and it is an ancient venerated custom of my people to start a story by praying to a higher power. So I too should start off by kissing some Gods foot. But which God. Muslims have one. Christians have three. We Hindus have 36million. Making it a grand total of 36 million feet for me to chose from." (The deriding tone is hard to miss.)
When Balram is learning to drive the instructor says – You are the caste of sweetmaker (Halwai) why bother learning to drive. Muslims, Rajputs and Sikhs are born with aggression, you stick to your sweet making!
When Balram meets the big-wig politician – Sir, since you left the village, the crops have failed and just last month we offered a bali (sacrifice).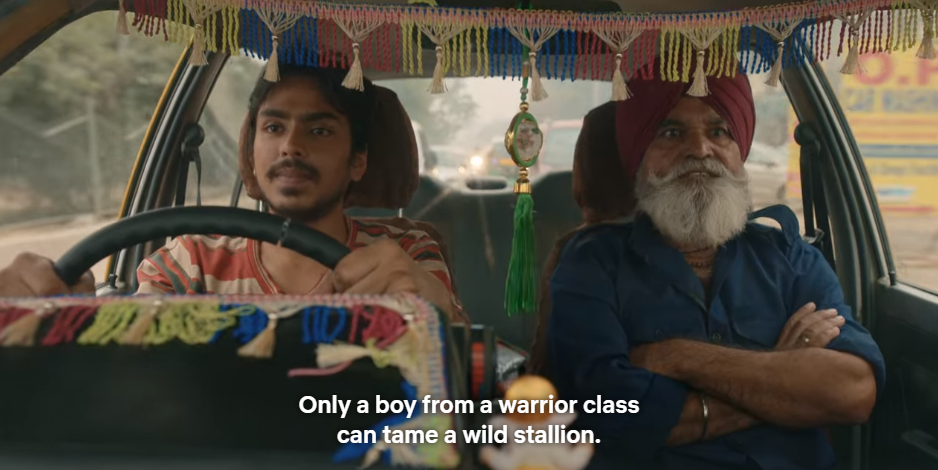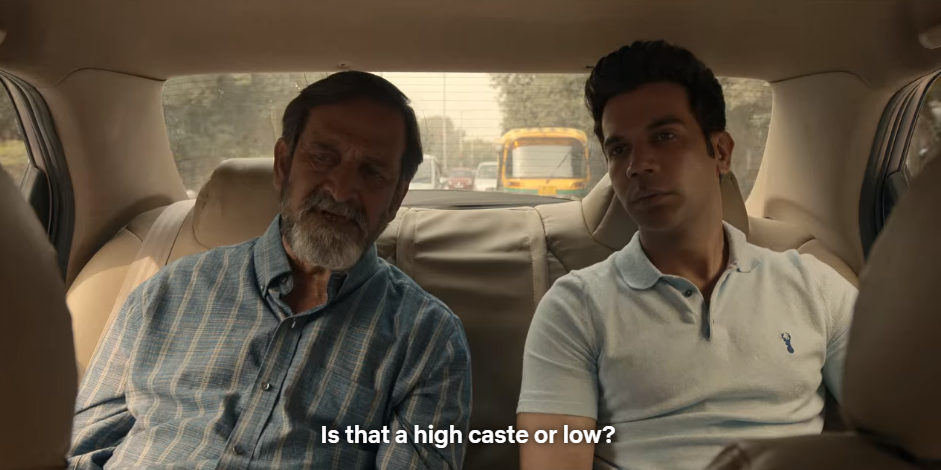 When the big-wigs decide to test Balrams driving skills and take him for a spin they need to know what his caste is? And whether Halwai is an upper caste or a lower caste? Followed by a preachy sermon about 1000 castes and destinies in the old India and how they were now reduced to just two. Balram is constantly reminded that he is choti jaat wala and kicked around for it.
If you are still watching, buckle up, because this is just the first 15-20 mins of the drivel.
Throw in patriarchy that needs smashing and you have Pinky who has no say in the family matters because she is a woman and her place is…You guessed it, the bedroom! Regardless, she breaks all rules, gets drunk, kills a child, flees to America and promptly sends the divorce papers!
Don't forget to add the hapless Muslim driver who feels compelled to hide his identity for 20 years to hold a job and religiously sneaks out for namaz. Notwithstanding the fact that he pretends to be a puja performing Hindu.
For good measure throw in corrupt politicians, gutkha eating, pan spitting, open defecation and viola! You have Oscar winning claptrap er; I mean recipe to Create Your Fate!
Cry fowl all they want dear Hindus…Hollywood and Bollywood have the license to mock your Devis and Devatas, murtis, customs, way of life and traditions until all your young have abandoned them in shame. Constantly, all fingers point at you, name you, shame you, while you struggle to fix the very evils they created. Embarrassed and ashamed, the youngins leave the fold…singing songs of freedom and dreaming of gold.
Movies are just a tool to separate them from the clan. As the young become rootless their souls become easy harvest….And that's the masterplan!
Tab tak…Holy Cow…so jao.
DISCLAIMER: The author is solely responsible for the views expressed in this article. The author carries the responsibility for citing and/or licensing of images utilized within the text.