Alarming to Awake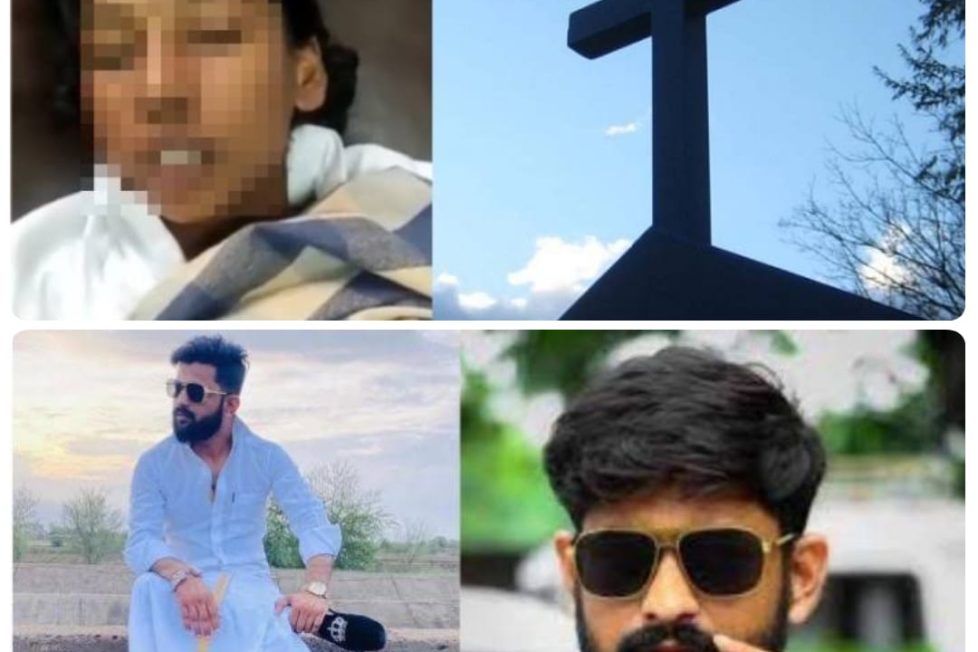 It's a time to awake !
Incident 01 :
A man named kishan  from Gujarat has been killed for a social media post that allegedly offended Muslims.
On Jan.06 kishan uploaded a video on social media platforms : It starts with a picture of Jesus with the text – 'I am son of God – Jesus'. This is followed by a depiction of Mohammad with the text – 'I am Messenger of God – Mohammad'. Next, the video says – 'Aapke father aye hai (your father is here)' and shows a picture of Krishna.
The Dhandhuka police filed a FIR against Kishan on 9 January. Kishan was booked under IPC sections 153A (promoting enmity), 295A (deliberately outraging sentiments), 298 (word or gesture to wound religious sentiments) and 114 (abettor of crime even if absent).
Nitin Chauhan, a senior Vishwa Hindu Parishad (VHP) functionary in Dhandhuka, told Swarajya that Kishan was arrested and granted bail the next day. Mindful of the threat to his life, Kishan did not step out of the house for two weeks. After two weeks he made a video and apologies regarding that post. On 25 January, he was shot dead by two motorcycle-borne men. The police have identified the two assailants as Mohammad Shabbir, 25, and Mohammad Imitiaz Pathan, 27. As per police, it was Shabbir who fired the shots. A third person arrested in the murder is a Maulvi named Mohammad Ayyub Javrawala, 51, a resident of Jamalpur area of Ahmedabad. The police say he radicalised Muslim youths to kill in the name of Islam and provided ammunition for Kishan's murder. Even though he was apologies , some peacefulls killed him.!
Incident 02 :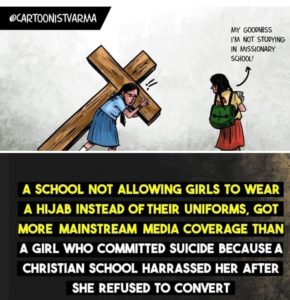 Lavanya, a 17-year-old student, consumed poison and died in Tamilnadu. In a recorded video, she was seen making a statement before dying. In it, she is saying that she was harassed by a woman in charge of the hostel she stayed in—a Catholic nun. She had also stated that two years ago she was asked to convert to Christianity. on 27 January, released another clipping from the video that had not surfaced until then In that, the girl clearly talks about the harassment she went through in the hostel. She was asked to do chores — from closing the gate to accounts. The girl was the school topper in the Secondary School Leaving Certificate (SSLC) exam. But soon her performance started faltering because she was overloaded with other work. This troubled her and in distress the girl consumed poison.
Lavanya episode shows how deep the missionary rot is in Tamil Nadu and Andhra Pradesh.
Tragedy is these 2 incidents are not covered by any international media. We can't see a single tweet or posts regarding this matter by so called LIBERANDUS. What happened if the same incidents were made by Hindus.?
We Hindus still divided by caste, political party…. But they are clear with their agenda. Still we are fighting each other. It's a time to re think in which situation are we !?
DISCLAIMER: The author is solely responsible for the views expressed in this article. The author carries the responsibility for citing and/or licensing of images utilized within the text.