Allahabad VC, Sangita Srivastava Complains Against Use Of Loudspeaker For Azan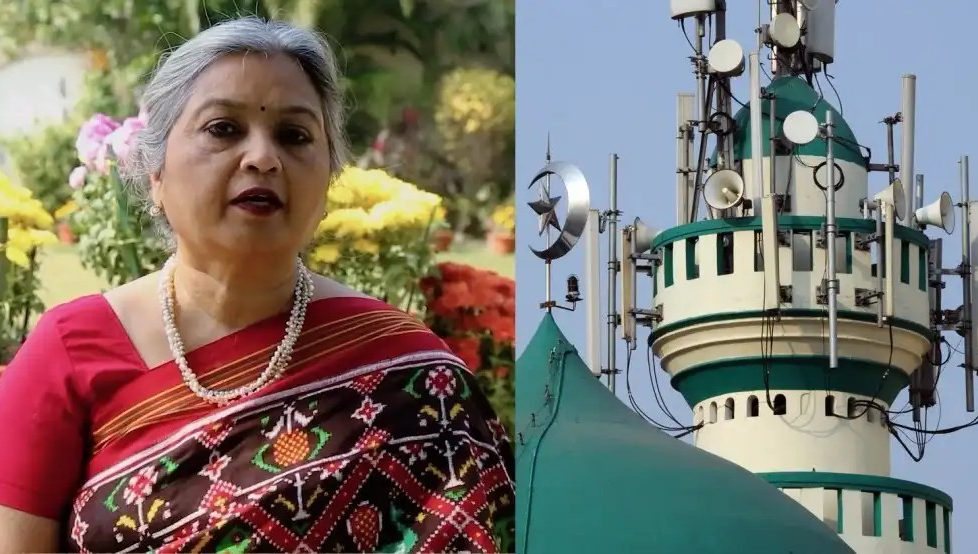 Exercising one's right to freedom from noise pollution, under Article 21 of the Constitution and Allahabad High Court judgement in Afzal Ansari versus State of UP, the Allahabad Central University's Vice-Chancellor, Sangita Srivastava has written a letter to the District Magistrate, Commissioner, Inspector General, and other officers complaining about the Azaan played on loudspeakers at Mosque near her residence.
The VC sought action from the District Magistrate and other authorities to ensure that loudspeakers are not used for Azan in mosque near her home as it disrupts her sleep early in the morning which affects her health and consequently her work suffers.
In her written complaint, she stated, "Every morning at around 5:30 AM, the loud sound of the loudspeaker playing Azaan disrupts my sleep." She further stated that this disruption of sleep causes her headaches throughout the day and results in loss of working hours.
She further stated that before Eid, they announce Sehri at 4 AM in the morning which would exacerbate the problem. She pointed out that, "The Constitution of India envisages a secular and peaceful co-existence of all communities which needs to be practiced in letter and spirit."
Letter written by VC Srivastava (Image: Twitter/rahulrajnews)
She quoted the famous adage, "Your freedom ends where my nose begins". She affirmed that she is not against any religion, caste or creed. She emphasised, "I am not against any religion, caste or creed, they may perform the Azan without the mike so that others are not disturbed. Even before Eid, they announce Sehri on the mike at 4.00 am. This practice also creates disturbance to other people."
She mentioned in support of her complaint a judgement passed by Allahabad High Court in 2020 that allows mosques to play Azaan without loudspeakers and microphones. The Opindia reports that Vice Chancellor Sangita Srivastava resides in Civil Lines and a mosque is located close to her house. Reportedly, her husband, Justice Vikram Nath, is Chief Justice of Gujarat High Court.
The authorities should take swift measures not only in Pryagraj, Uttar Pradesh, but in all parts of the country to strictly disallow use of microphones and sound amplifiers in mosques to call out for Azan as right to freedom from noise pollution which affects quality of life is a gross violation of fundamental rights of every Indian citizen. Moreover there are many mosques situated near each other and blare out deafeningly the Azan in an overlapping manner which causes a health hazard for all those who live in the vicinity of these mosques, specially the elderly and sick people.
It is also a matter of debate and consideration whether public call for azans and namaz should be totally banned because as per many translations of the Arabic Namz and Azan, their meaning and content is very offensive for the religious sentiments of non-Muslims, as it purportedly states that, there is no god but Allah, his only messenger is Prophet Mohammad and all should embrace this true faith as every other faith is false. But before we go there as a society, we can at least remove the obnoxious noise pollution at odd hours early in the morning, throughout the day and night in regular intervals by overlapping sounds from several closely placed mosques.
News Input : Newstrack, ABP News, Opindia. Image Source: Opindia
DISCLAIMER: The author is solely responsible for the views expressed in this article. The author carries the responsibility for citing and/or licensing of images utilized within the text.