As CBI lay hands on Sushant death mystery, Top 5 angles SIT must look into to crackdown the case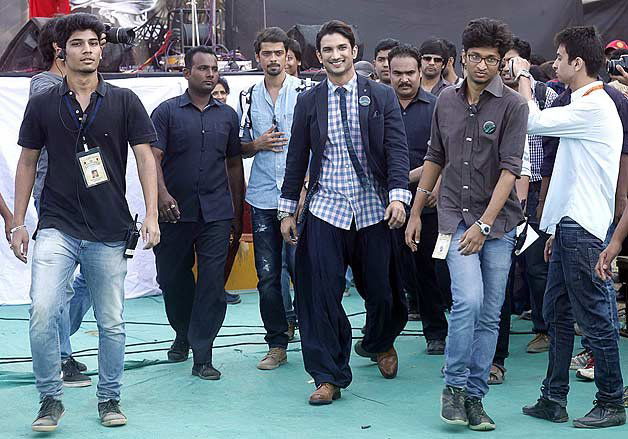 After CBI has taken over the high-profile case of the year owing to the Supreme Court's intermediation, (thanks to the very insecure and restless Rhea Chakraborty, the backfoot player, who in bid to seek relief challenged Sushant's father KK Singh's FIR filed in Patna but alas! the plan backfired) now millions of Sushant's fans across the country are eager to see where the investigation heads towards from here, and since the ball is in CBI's court now the very efficient SIT team must not hesitate to examine as many angles as possible to give a definite direction to the case and reach to the bottom of it. 
After all, it has been over 2 months and a week exactly when Sushant Singh Rajput bade a final adieu to everyone,(under suspicious circumstances which is a matter of investigation now) leaving his fans in a state of shock, disheartened and distressed.
So, well, it is Now or Later.
The truth should either prevail or millions of those fans of his, along with his family will never find closure to what really happened on the fateful day of 14th June 2020 when Sushant breathed his last.
Ever since the premier agency of the country, the Central Bureau of Investigation (CBI) has stepped into the twisted mystery case of the Bollywood star Sushant Singh Rajput's untimely demise, a number of people have already begun to have sleepless nights. Although this progress has come as a big sigh of relief for ones who have been waiting for justice for their beloved star of Bollywood.
Meanwhile, with the kind of hastiness and enthusiasm the news channels' have unfolded several theories while jumping into the case to get exclusive leads, the competitive race may have helped them stay ahead in the TRP race, it has also served them a purpose that led them to interrogate those who in near future may play a distinct role in bringing out hidden angles to the case. Hence, thanks to their coverage of various narratives as well, that the day isn't far when the reality will surface, and the SIT team will ably reach to the collars of those guilty.
Not to forget, it was mere pressure from such News channels that Rhea, who barely spoke anything substantial since Sushant's demise had to come out in her defence and release a video hailing 'Satya Mev Jayate' while pleading of her innocence, to bail out from all the allegations that the channels put on her disclosing unheard facts. (Even though when a dozen of them spoke of proofs and truth, loud and clear. Why else would the world target only you, dear, unless your hands were stained? And mind you! In such scenarios, hiring a top lawyer too doesn't help. As is proved.)
Meanwhile, the Special Investigation Team (SIT) of CBI that is comprised of past times Super Cops have although immense pressure of the public on them whose eyes are set on the case seeking justice for their SSR, it is entirely up to them to take charge of things as suitable to them, unmoved by such pressure, yet inspired by those emotions.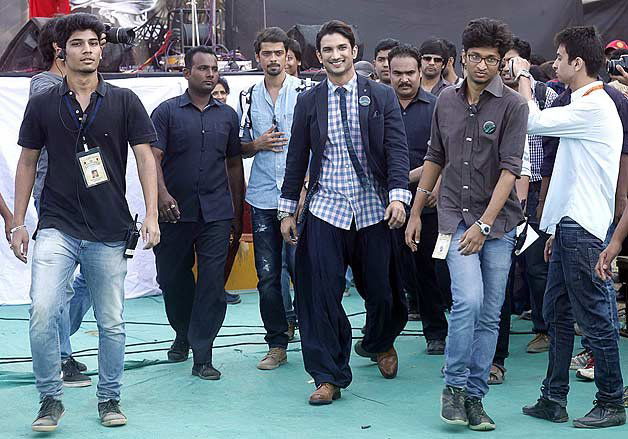 And, given CBI's fierce approach and a spotless reputation, even when the case's swiftness may now betray, there is a certainty that things once unveiled, will find their destination without any error. So, what are the odds of it?
It is the facts and angles that must not go unnoticed at any cost now. Each theory and each narrative may lead to threads that may prove significant for the case and the SIT team is on it already. All the characters involved in the case apart from those, who as it seems, took full advantage of Sushant's popularity and position, bank balance and innocence, should be held answerable to this unsolved mystery.
Top 5 prime questions that shall be at the behest of the CBI that everyone needs answers to;
If Sushant was depressed, as is alleged but cannot be believed, why didRhea (her so-called girlfriend who only cleared her status after Sushantpassed) leave him behind to battle the fight alone and in what circumstancesdid she take that decision, is the question she needs to answer. A little of the conscience of those who lived 24*7 around Sushant could have probably avertedthe unnatural death of an A-listed star.
How could possibly be there no second access to Sushant's room that he was left unattended for such long hours if he did allegedly commit suicide (as the eyewitnesses from that day have stated)? There are good chances that it is all conveniently made up.
If he was not in his conscience due to blah-blah disorders, as has been claimed by Rhea, then who did the heavy transactions from his account and why his family had no clue about any of it? Hence, another self-proclaimed theory. (Because as much as we knew him as an audience, what we can swear by even today when he is gone, is that no one but it was him who was sane, better than others)
Who gave the rights to Rhea, her family, and dozens of her loyal ones, to run secretively the life of a mentally stable, an A-list Bollywood actor as per their convenience, be it Sushant's staff, or his money. On whose consent did Rhea take major decisions of Sushant's life. How on earth can someone spend crores on a bank balance of some 14 lacs of a yearly income?
And last but not least, in view of the WhatsApp chats between Rhea and film director Mahesh Bhatt that have surfaced today, it is clear that it was Rhea who by her choice moved out of Sushant's Bandra apartment on 8th June and not Sushant who asked her to leave. (It was also the day Sushant's ex-manager Disha Saliyan was found dead in her Mumbai flat, can it all be a mere coincidence? I don't think so).
Time for CBI to step in and take the matter in its capable hands when the whole nation awaits to witness, the crackdown of the high-profile case of the year.
The 'not-guilty' should certainly be not punished but those guilty, must not be set free.
As it was quoted by the honorable Supreme Court, the day it delivered judgment in the case, "Only a fair, competent and impartial investigation is the need of the hour." 
After all, the number of blockbuster movies that Sushant delivered with his versatile acting skills and seamless performances (Right from Kai Po Che to MS Dhoni), nothing but this can only be a true tribute to his departed soul.
Truth is mighty and must prevail!
DISCLAIMER: The author is solely responsible for the views expressed in this article. The author carries the responsibility for citing and/or licensing of images utilized within the text.