Atmanirbhar Bharat : The untold story of india becoming global mobile manufacturing hub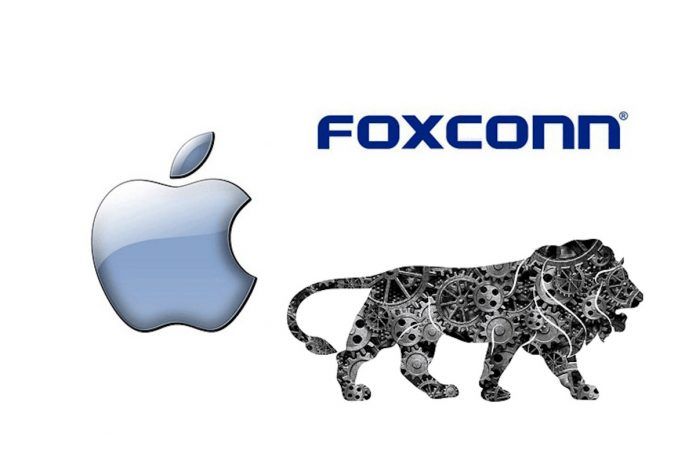 At present, there are 4.69 billion total internet users in the world. It means around 60% population of the world is having an internet connection. China has the largest number of mobile and internet users in the world. According to the latest data from GSMA Intelligence, the world has 5.16 billion mobile users. China has the largest number of mobile users followed by India that has 502 million mobile phone users in Dec. 2019. Now it should not be difficult to figure out which country is the world's largest mobile phone manufacturer and that it has been in lead for almost 2 decades – China.
Now the question is why China ? China is clearly a leading smartphone maker because of the availability of the resources required for the manufacturing of smartphones. You would be surprised to know that out of the 17 rare earth materials that are needed to produce smartphones, 16 of them are found in China. In addition to the availability of resources, it has abundant cheap labour force and added advantage of early start. China is home to of the world's biggest mobile brands like OnePlus, Oppo, Vivo, Coolpad, Honor, Huawei, LeEco, Realme, Xiaomi, ZTE etc. Some them are largest mobile sellers in India.
Who is the second largest mobile manufacturer ? India and it's no less dramatic than a web series from Netflix. To begin with you should know from just three mobile manufacturing units in 2014, India witnessed a jump to 268 smartphone and allied services manufacturing units until 2018. Among the 268 smartphone and allied services manufacturing units, 37% are mobile plants, 38% are into manufacturing adapters for mobile phones, while 19% are mobile battery manufacturing plants; the rest 6% are factories that are into manufacturing of wired headsets, USB cable, mechanics, etc, according to a report of the India Cellular and Electronics Association (ICEA) released earlier this year. In 2017, 82% of the mobile phones used in India were manufactured domestically.The value of electronic equipment manufactured in the country was increased to Rs 4.58 lakh crore in 2018-19 from Rs 1.90 lakh crore in 2014-15. Over the last few years, the government has been bullish on making India a manufacturing base for the world and has set a target to promote domestic manufacturing in the entire value-chain of ESDM (electronic system design and manufacturing) to achieve a turnover of USD 400 billion (Rs 26 lakh crore) by 2025.
India has replaced Vietnam as the world's second largest mobile phone manufacturer. Between 2016 and 2022, India is expected to attract investments worth Rs 44,265 crore in the smartphone manufacturing sector. Currently, China is the largest manufacturer of mobile phones in the world.Some of the major smartphone companies that have set up their product assembly and packaging units in India include Gionee, Xiaomi, Videocon, Jivi Mobile, Lava, Samsung, and Comio Intex. Mobile manufacturing company Lava has set up its board processing unit in Noida of Uttar Pradesh. Tech giant Foxconn—a Taiwanese multinational electronic manufacturing company that manufactures electronic products for Blackberry, Apple, Nokia, Xiaomi and Sony Playstation—has set up a Rs 34,000 crore display fab manufacturing unit in Sriperumbudur in Tamil Nadu. Chinese mobile manufacturing company iVoomi has set up a research and development centre in India, with an investment of Rs 250 crore.
According to Electronics and Information Technology Minister, Ravi Shankar Prasad, India has emerged as the second-largest mobile phone manufacturer globally. The country exported 36 million units of smartphones in FY 2020 as compared to 17 million units in FY 2019, according to Prasad as of June 2020. India exported smartphones worth Rs 21,000 crore with a growth rate of 91 per cent in FY 2020.
As of now the plan seems to be working for India and this covid-19 scenario has further placed ball in India's court. It might be early to say but no illogical that by the end of next decade i.e by 2030 we will be the world's largest mobile manufacturing nation.
DISCLAIMER: The author is solely responsible for the views expressed in this article. The author carries the responsibility for citing and/or licensing of images utilized within the text.