Autopsy report suggests Kanahiya Lal was stabbed more than 26 times, 7-8 times on the neck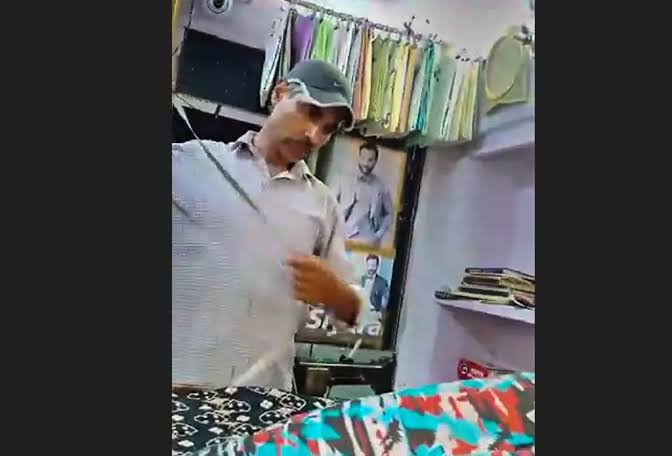 The post-mortem report of Kanhaiya Lal, who was assassinated by Islamists in Rajasthan's Udaipur district on Tuesday, suggests that he was attacked 26 times with sharp objects.
The deceased had more than 26 injury marks on his entire body, was stabbed seven to eight times, mainly in the neck, according to the reports. Two extremist Islamists, known as Mohammed Riyaz Akhtar and Gos Mohammed, assassinated him. Kanhaiya Lal was murdered by the group for endorsing Nupur Sharma, an ex-BJP spokeswoman, in a social media post.
Post-mortem report also states that Kanhaiya's hand was also cut during the assault. Multiple blood arteries in his body had been severed as a result of the sharp weapons' repeated attacks, which led to significant bleeding and his demise. On social media, pictures of Kanhaiya Kumar's body lying in a sizable pool of blood have been going viral.
After the post-mortem report, the deceased's mortal remains were transported to his hometown. Kanhaiya Lal's funeral procession reportedly had a large turnout before he was cremated today.
The police investigating the case have directed the city's cyber police stations to step up social media monitoring and identify posts, photographs, and videos that could exacerbate intergroup conflict. A month-long ban on gatherings of more than four or five people has also been imposed by the Police across the state. The following 24 hours will see a suspension of internet services. An NIA investigation into the matter has been launched by the HMO.
DISCLAIMER: The author is solely responsible for the views expressed in this article. The author carries the responsibility for citing and/or licensing of images utilized within the text.