Balidaan Diwas : In Memory of Saka Sarhind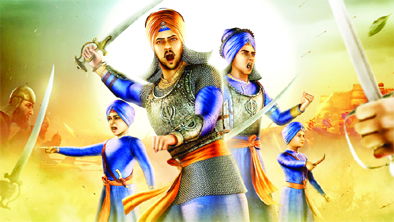 Wahe Guru ji ka Khalsa. Wahe Guru ji ki Fateh.
This week let's revive our ancient tradition of sleeping on the floor to commemorate the Martyrdom of the two youngest sons of our 10th Guru, Shri Guru Gobind Singh Ji Maharaj, named Shri Fateh Singh Ji (age 6 years) and Shri Zorawar Singh Ji (age 9 years).

The two boys were martyred in the most barbaric manner by  Wazir Khan under the orders of his King Aurangzeb, on 26th December 1705 for not agreeing to leave Hinduism, the religion of their father, and converting to Islam. 

Mata Gujri, their mother, too was butchered by Wazir Khan. Baba Jujhar Singh ji  (14) and Baba Ajit Singh Ji (18), the other two sons of Guru Gobind Rai Ji, were also martyred in the battle of Chamkaur Sahib. 
Till a few years ago, the entire Hindu-Sikh community of Punjab used to sleep on the floor, every night from 24th to 31st December, each year in memory of this Balidaan of these children and Mata Gujri.
Let us revive that tradition and sleep on the floor on 26th December 2020 as a mark of respect and gratitude to these fallen children of our extremely respectful Guru Gobind Rai Ji and his wife, Mata Gujri. Pundits of Kashmir and Punjab should also join us because it was due to their coaxing this martyrdom took place.
Let us post a 20-second video on our social media on coming 26th December night, so that this tradition is revived globally within the Hindu – Sikh community.

#Never Forgive, Never Forget
DISCLAIMER: The author is solely responsible for the views expressed in this article. The author carries the responsibility for citing and/or licensing of images utilized within the text.