'Ban on hijab will not hurt religious sentiments, companies will be able to ban', EU court's decision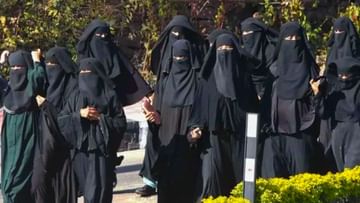 The flames of the ongoing hijab controversy in India have reached Europe. Now the Supreme Court of Europe has taken a big decision on this dispute. The Court of Justice of the European Union said regarding the hijab that private companies in 27 EU countries can ban the hijab at the workplace . The EU's top court has held that if a company has banned covering the head or mouth, then this rule will also apply to the hijab. The court said that this decision does not hurt the religious sentiments of anyone nor does any kind of discrimination against the employees.
According to the court's decision, if there is a ban on covering the head or mouth in a company, then only then there will be a ban on the hijab too. This decision does not just talk about the ban on the hijab. According to Reuters, this decision of the EU Supreme Court has shaken the whole of Europe. This has also sparked a debate on the integration of Muslims. Actually, this decision of the court has come on the petition of a trainee working in a Belgian company. The petitioner woman alleged that she had gone to the company for training for 6 weeks, but was told that she could not wear the hijab.
The woman had objected to the company's rule
The company in which the petitioner was training has made a rule that no one can wear caps, hats, scarves and things like covering the head or mouth in the office. The petitioner had objection to this rule of the company. She considered this rule of the company against his religion, after which he approached a Belgian court. The Belgian court referred the matter to the Supreme Court of the European Union for clarification on EU law. The EU's top court ruled that the headscarf ban does not violate EU law.
The ban on the hijab has been an issue that has divided Europe in two for years. In 2004, France banned the wearing of the hijab in government schools. France is also the first European country to ban clothing that covers the entire face or body, such as a niqab or burqa, in public places. At the same time, niqab and burqa are also banned in schools, hospitals and public transport in the Netherlands.
DISCLAIMER: The author is solely responsible for the views expressed in this article. The author carries the responsibility for citing and/or licensing of images utilized within the text.