Is Big Boss 16 giving platform to whitewash the sins of people accused of molestation by several women?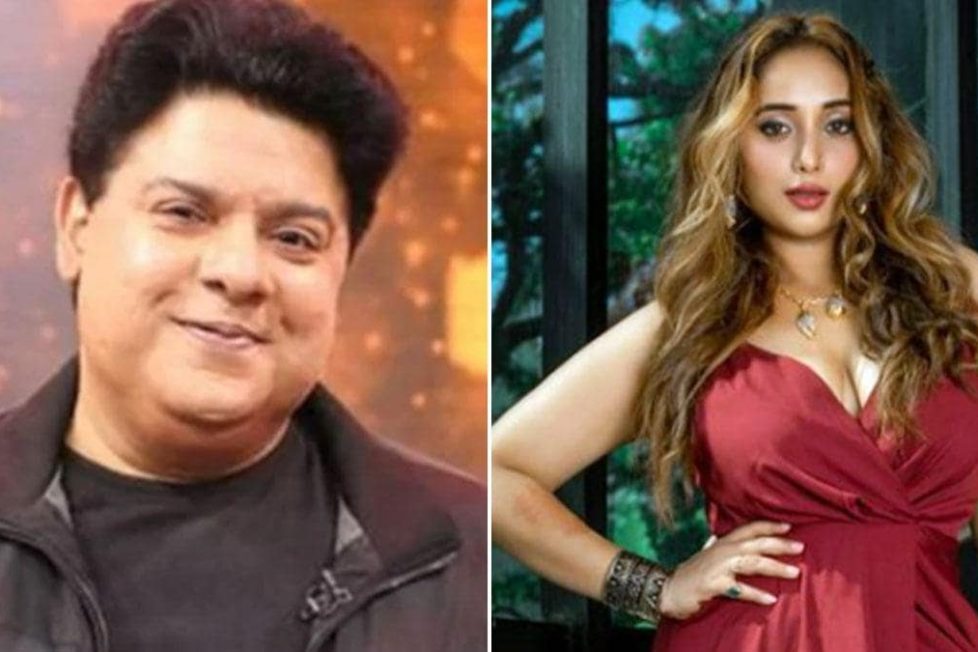 'Called home, tried to touch in a dirty way and…', Bhojpuri actress Rani Chatterjee opened up about Sajid Khan
Ever since filmmaker Sajid Khan became a part of Bigg Boss 16, there has been a ruckus on his entry. Seeing #Metoo accused Sajid Khan in Bigg Boss, many actresses are taking out anger on the show's makers and Salman Khan as well. Many actresses say that #Metoo accused Sajid Khan should not get any platform.
Ruckus over Sajid Khan's entry in Bigg Boss 
Actually, taking the name of Sajid Khan during #Metoo, many actresses accused him of sexual harassment. Recently, Sajid Khan has come back in the limelight due to his participation in the Big Boss show. Many actresses are giving different reactions when Sajid Khan comes to Bigg Boss house.
While Rakhi Sawant is talking about giving Sajid a second chance to rectify the mistake, on the other hand there are many actresses like Devoleena Bhattacharjee, Mandana Karimi, Urfi Javed, who have objections to Sajid's screen presence. Now the name of Bhojpuri actress Rani Chatterjee has also been added to this list. In an exclusive conversation with Aaj Tak, Rani said that she also gets angry seeing the presence of Sajid Khan in Bigg Boss. Not only this, Rani told that Sajid Khan has also harassed her.
Rani says- "This time I am getting very angry seeing Bigg Boss. Especially seeing Sajid Khan breaks my heart. When his real face came to the fore during MeToo, many people like us were relieved that there is someone who has courage. I was very happy to see the girls raising their voice. Seeing him in Bigg Boss makes my blood boil. I do not understand why Bigg Boss is busy cleaning his image."
Talking about the harassment that happened to her, Rani said- I had contacted Sajid's team during the film Himmatwala. Sajid called me and said that he wants to contact me directly. Then when we talked on the phone, he said that you come to my house and we will meet there. Also instructed that if there is a formal meeting, do not come alone with any manager or PR.
Rani made these serious allegations against Sajid
Rani further said- 'Bollywood has such a big director, so I accepted his point. When I reached his house in Juhu, he was alone at his house. Sajid told me earlier that I am going to cast you for the item song Dhokha-Dhokha. In this you have to wear a short lehenga. show me your feet. I had gone wearing a long skirt, so he asked me to show my legs. I thought maybe this is how it happens, I showed my feet, till the knee.'
The actress said, 'I was scared. Then started saying that tell your breast size. Don't be shy with me, do you have a boyfriend or not? How often do you have sex? When I didn't hear all this, I got uncomfortable and said what kind of things you are talking about. I am getting very uncomfortable. So even he was also shocked and scared. He had expected that I would offer him favors. I immediately left from there. He even tried to touch me in a dirty way.'
Rani further said – 'When my contractor asked me about the song – I told him the reality of the meeting. He started saying why didn't you call. I told her that if I say something, I will not be taken seriously as a Bhojpuri actress. In front of such a big director, I will be proved wrong on the contrary. Somewhere my image in Bollywood should not get spoiled that I do not get work. Well, when the girls said during #Metoo, I was also able to feel that the same thing has happened to me. Now that I am seeing him in Bigg Boss, I feel that I should come forward and say this.'
DISCLAIMER: The author is solely responsible for the views expressed in this article. The author carries the responsibility for citing and/or licensing of images utilized within the text.