Ban the cinema 'Thank God'; will not tolerate the ridiculing of Hindu Deities! – warns Hindu Janajagruti Samiti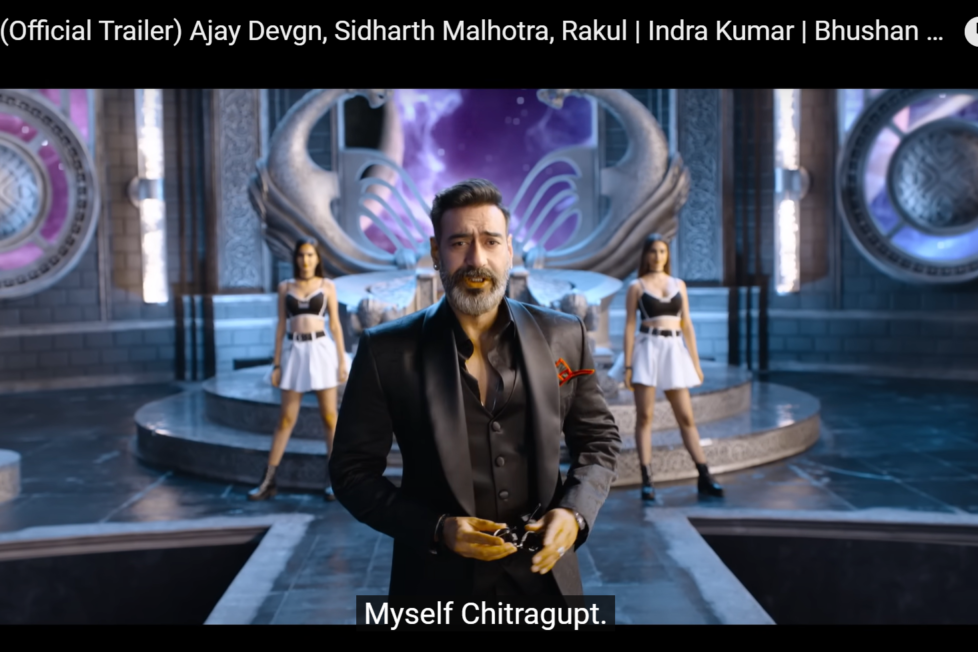 Was the Sensor Board sleeping till the trailer that ridicules Hindu Deities is made public?

A trailer of Ajay Devgan starrer film 'Thank God' has been uploaded on YouTube. This cinema shows Deity Chitragupta, who settles the account of merits and demerits of Hindus after death and Deity Yama, who takes away the soul of an individual after death, in modern attire. Cheap jokes have been mouthed in these characters. We will never tolerate the ridiculing of Hindu Deities Chitragupta and Yama under the name of freedom of speech. Was the Censor Board sleeping, till this trailer was made public? HJS has demanded that the Censor Board should not give any certificate to this film, and has warned that it will take to the streets to oppose the film if it is released. The Samiti has also asked the Union Home Ministry to ban this film as it hurts the religious sentiments of Hindus.
This film ridicules Hindu religious concepts as well as Deities and thereby, hurts the religious sentiments of Hindus. Only a few scenes and dialogues from this film have come to the fore through the trailer. In reality, there could be far more objectionable scenes and dialogues in the film.
This film depicts Ajay Devgan in suited-booted attire as modern Chitragupta and the Yamadoot (Messengers of Deity Yama) are addressed as YD in short-form. As per Hindu Dharma it is believed that once an individual dies, Deity Chitragupta settles his account of merits and demerits. Despite this belief, actor Sidhharth Malhotra is shown being taken to the Court of Deity Chitragupta though he is not dead in the film. There, Deity Chitragupta is shown playing 'Game of Life' with him. In a nutshell, in the name of comedy, a very sublime concept in Hindu Dharma is presented in an incorrect and objectionable manner and thereby, ridiculed.
        Earlier too Hindu Dharma, Deities, Sages & Ascetics have been targeted through many cinemas such as PK, O My God, Singham Returns, Tandav and through web series. Jokes are made about Hindu customs as well as traditions and hatred is generated about them in the minds of the people. To stop all this Union Government has to immediately make stringent laws. So also, there should be representatives of all religions on the Censor Board, who will take care to ensure that the religious sentiments of people are not hurt. This demand was made by Hindu Janajagruti Samiti.
Ramesh Shinde, National Spokesperson, Hindu Janajagruti Samiti,
DISCLAIMER: The author is solely responsible for the views expressed in this article. The author carries the responsibility for citing and/or licensing of images utilized within the text.