Best Resale Value Cars in India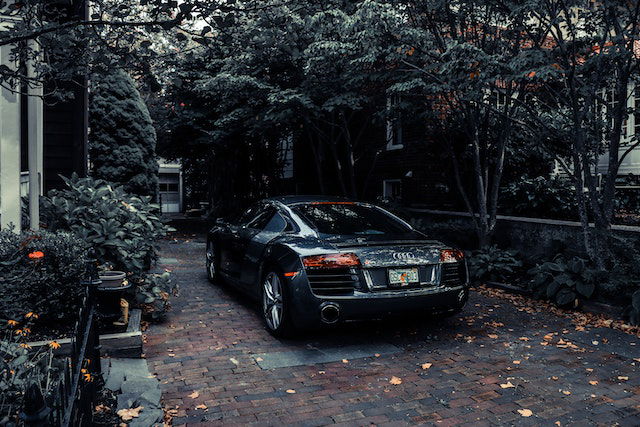 The value of a car starts depreciating the moment you own it. That is the curse every four-wheeler is subjected to. Only a few cars can retain their value to a certain extent. Maruti Suzuki models have been performing in this aspect. Most of the cars from the brand enjoy a decent resale value. Predominantly the demand for Maruti used cars in Kerala and other states in India is the reason behind this phenomenon.
Accordingly, the best resale value cars in India are from the following manufacturers:
Maruti Suzuki
Hyundai
Tata
Toyota
Mahindra
Ford
How to Calculate the Value of a Used Car?
The price of the pre-owned car would depend on the seller. Understand this reality before you start searching for a second-hand car model of your choice. This factor makes it of paramount importance to choose the used car dealer wisely. Otherwise, you are going to spend an unjustifiable amount on the car.
The demand for the car model is the main factor while determining the price. This is not an issue in the case of a new car. It will follow the pricing decided by the car manufacturer. Even then, some of the car dealerships would offer better deals than others do.
Checking out about the car's demand should be the first thing for assessing the probable prices. Further, the following points may be noted, to avoid getting deceived by untrusted sellers and used car dealerships.
The overall market condition has a direct influence on the price of second-hand cars. Unforeseen scenarios like the pandemic, which we have faced recently, can impact it and prices of cars would come down as a consequence.
ar with a single owner will have more value than that was owned by more than one. You can negotiate and bring down the cost-effectively if the car had more than one owner.
Inquiries posing as a seller would help you get an idea about the prices quoted by different dealers, as well as, the price of the specific model.
Reach out to different used car dealerships and pick the one you feel is more reliable than others. Discuss everything regarding the sale in detail, including the hidden charges and commissions they take.
Top Resale Value Cars in India
Listed in this article are the best resale value cars in India. Intended to give you a generic view of the cars in demand, the list is subject to revisions from time to time, with the launch of new models.
1.         Maruti Suzuki WagonR
WagonR is one of the best family hatchbacks in India. It is also suitable to be used as a taxi. The focused design by Maruti Suzuki has made it one of the best resale value cars in the country. The affordably priced and spacious car offers decent fuel efficiency. It is a maintenance-friendly vehicle as well. Owners can recover a great value even after usage of about three to five years.
Factors that make Maruti Suzuki WagonR special are:
Maintenance-friendly, fuel-efficient, and affordably priced car.
A strong chain of service centers across the country and cheap spares.
The depreciation estimated for WagonR is to be 20% in 3-5 years of usage.
2.        Maruti Suzuki Alto
Alto remains on top of the chart in sales. It is the best-selling car in India for a reason. This highly accepted and widely popular model from Maruti Suzuki has many sales records on its name. A maintenance-friendly car with laudable features, phenomenally low-priced spares, decent mileage, and extensive service support from Maruti, Alto is an ideal car to own for family use as well as usage as a taxi.
Factors that make Maruti Suzuki Alto special are:
Similar to Wagon R, Maruti Suzuki Alto will recover at least 80% of its value even after 03-05 years of usage.
The popularity of this car has enhanced its resale value.
It is one of the few easy-to-own and easy-to-maintain cars in the country.
3.        Hyundai Grand i10
Hyundai is another name that is taken almost together with Maruti Suzuki. The Korean brand is continuing its grand journey on Indian roads for about two and a half decades. Hyundai Grand i10 is one of the top feature-rich and stylish hatchbacks in India that has such high resale value. State-of-the-art features, a powerful engine, a spacious cabin, fuel efficiency, and a pleasant driving experience are noteworthy characteristics of the Hyundai Grand i10.
Factors that make the Hyundai Grand i10 special are:
Powerful engine with a good mileage
A strong service network similar to Maruti Suzuki
 Stylish appearance and a good build quality
4.        Maruti Suzuki Vitara Brezza
Not many compact SUVs can challenge Maruti Suzuki Vitara Brezza. That itself is the element that boosts the resale value of Vitara Brezza. An elegantly designed car, it has a 1.3-liter engine that generates 90 bhp beneath the hood. The strong service and support from Maruti would assist you in maintaining the car and driving it without any technical concerns. Market study indicates that customers have recovered up to 90% of the car's value on reselling it within 03 to 05 years of use.
Factors that make Maruti Suzuki Vitara Brezza special are:
 Top-notch design specs with attractive styling and advanced features.
 Strong service center chain from Maruti Suzuki that offers trusted support.
Get up to 90% of its value when selling it in 03 to 05 years of use.
Hyundai Creta
Hyundai Creta has been giving a tough fight to Brezza. It is a best-selling compact SUV that has a significant presence in the Indian automobile market. One of the best resales value cars in India, Hyundai Creta is high in demand in both the new and used car market. Comfortable rides, an airy interior, powerful engine performance, decent mileage, and exceptional road presence are the prominent aspects of this model.
Factors that make Hyundai Creta special are:
It can get you about 85% of the cost when selling the car within 03 to 05 years of purchase.
Chain of trusted servicing centers from Hyundai assuring extensive support.
Elegant car with an outstanding road presence.
Tata Nexon
Tata is the trending car manufacturer nowadays. By integrating futuristic features, pursuing exceptional build quality, and affordable pricing, Tata cars are giving a tight competition to all the other brands in India. Tata Nexon has been a best-selling compact SUV from the manufacturer. Available in petrol and EV options, the car has been registering excellent sales figures since its initial launch. Tata Nexon is one of the best resale value cars in India.
Factors that make Tata Nexon special are:
Trusted build quality with assurance from Tata.
Affordable car with innovative features on board.
Safety features and exceptional rating in the Global NCAP tests.
Toyota Innova Crysta
Toyota stands for quality. This is the favorite car brand among people in india especially used Innova in Kerala. The name that is considered the epitome of reliability, has been launching elegant models in India. Nonetheless, of late the car manufacturer has been a bit slow in introducing models. There have been rumors about the withdrawal of Toyota from India, similar to what Ford and many other car manufacturers have done in the past. It is a known thing that Toyota Innova is the sole reason for the company's existence in the country. Toyota Innova Crysta is one of the best resale value cars in India for all the reasons known to car buyers.
Factors that make Toyota Innova Crysta special are:
Toyota Innova Crysta can retrieve up to 90% of its cost when selling the car within 03 to 05 years of purchase.
Reliable high-performing engine
 Features that assure a comfortable and confident driving experience
There are many more models that are known to offer great resale value. Those include Maruti Suzuki Swift, Honda City, Mahindra Scorpio, Maruti Suzuki Swift Dzire, and Hyundai Verna.
To know more regarding second-hand cars, you may connect with us.
DISCLAIMER: The author is solely responsible for the views expressed in this article. The author carries the responsibility for citing and/or licensing of images utilized within the text.