Beto is back and is ready to turn Texas 'blue' through his new PAC, Power by People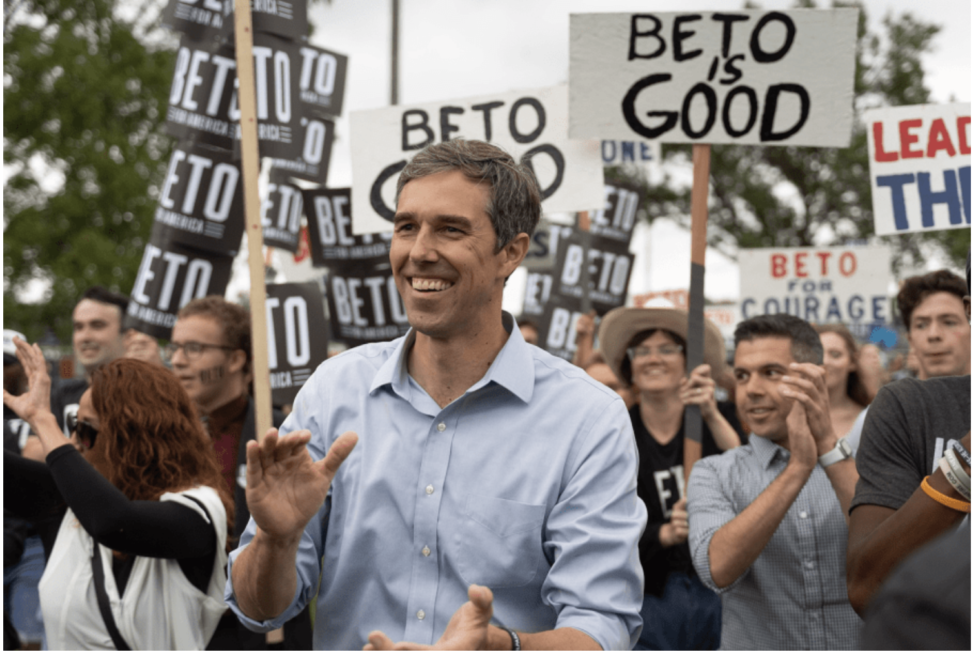 Beto O'Rourke is back and is returning to every single county in the Lone Star State.
Shortly after his failed presidential bid, Beto launched a new political group to boost Texas Democrats in the 2020 election.
O'Rourke's organization, Powered by People and his massive band of volunteers set an ambitious goal of making 15 million calls to Texas voters by the November election — more than half of the state's population of 29 million.
In an email to supporters Friday morning, O'Rourke said:
Making calls to voters, in absence of in-person conversations, is one of the most effective ways of persuading them to vote. As Powered by People connects with voters over the phone, they share the result of the conversations they have — whether the person called has now registered to vote, and if the voter plans to vote Democratic or not — with the Texas Democratic Party and all Democratic candidates running in the state. Because candidates are unable to engage voters in person due to COVID-19 health concerns, the work Powered by People is doing now may aid campaigns in more quickly mobilizing already identified Democratic voters to the polls. This is critical work, especially given the more than half a million new registered voters — mostly Black and Brown — in Texas since November 2018.
If O'Rourke and Powered by People are successful in making 15 million calls to Texas voters, they may actually make history by flipping republican seats including Texas Congressional District 22 currently held by Congressman Pete Olson who announced his retirement last year.
The race for Texas District 22 is one of the most-competitive races in the nation as we head into November. Former New Yorker and Army Veteran Sri Preston Kulkarni (Democrat) will face off against Fort Bend County Sheriff Troy Nehls who is also an Army Veteran.
Kulkarni begins the race with a financial advantage with $1.1 million cash on hand according to his campaign, while Nehls only has $33,492 remaining in his campaign account.
However, Nehls is no stranger to overcoming money woes. Nehls defeated primary republican opponent Kathaleen Wall despite Wall spending $8 million on the race.
Will Beto's new political machine make a difference? Only time will tell…
DISCLAIMER: The author is solely responsible for the views expressed in this article. The author carries the responsibility for citing and/or licensing of images utilized within the text.