Biden Administration: "The Menace for America and its people"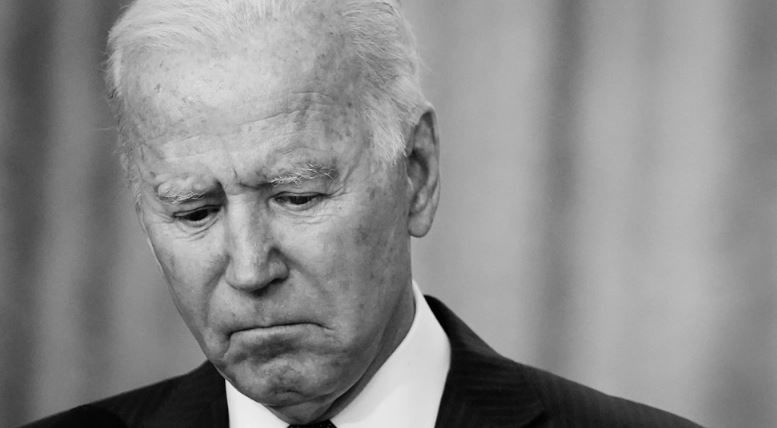 The Long Memorial Day weekend is just around the corner and Americans are thinking a million times before planning travels as gas prices are exploding to new record highs nationwide. As of today, the average cost for a gallon of regular unleaded gasoline reached a milestone with the average now over $4.5 per gallon in all 50 states with California taking the lead at over $6.0.
New Jerseyans and New Yorkers too are draining their wallets at the gas stations with gas prices over $5.0
We, Americans always plan for vacations and travels during Summer and the gasoline demand increases manifolds. With the current skyrocketed inflation, the problem is only expected to get worse, and President Biden's actions will only amplify the costs.
President Joseph R Biden's domestic policies have proved a big disaster for the Americans.

Gas Price Rates Are beyond reach in the USA
Gas Price
Every part of the USA economy is touched by the price of fuel. In the USA Truckers are called "lifeline" as most of the Goods and products are moved around the country by trucks. The increased price of gas had eventually eaten into profits causing higher costs for the end consumers. With household products rising far higher than the 8% record inflation, the highest in the last 40 years, the problem is only getting worse day by day.
Every US citizen must be thinking, Is Biden making any efforts to ease the gas price burden on its citizens?
Guys, Let's have a quick flashback of what he did a couple of days back.
Biden ordered to immediately begin canceling all the federal oil leases.
The Department of the Interior withdrew drilling leases for more than 1 million acres in Alaska's Cook Inlet and two areas in the Gulf of Mexico. It blamed a "lack of industry interest" in the Alaska site and "conflicting court rulings" on the Gulf sites[1].
Now, what it speaks of Biden. In Fact, Biden is sending a powerful message to oil and gas producers that he is doing his best to do everything in his power to put them out of business in midst of the Europe crisis.
In 2019 during the campaign trail, he had told activists, "Look in my eyes. I guarantee you; I guarantee you we are going to end fossil fuel."
Not to mention here that Biden is taking every step to make sure that filling a gas tank will become a distant dream for its citizens.
First, he halted federal lease sales the moment he took office.

Second, he canceled the Keystone pipeline, pushed for companies to address the cost of climate change, and moved to dry up their access to capital.

Third, he's also failed to issue a new five-year offshore-leasing plan, though the current one expires very soon.
There is no excuse for these moves and no way to explain this course of action other than a desire to destroy the American energy market and directly impact US citizens.

Empty Ailes showing no Baby Food
Baby Formula
The nationwide shortage of baby formula is another failure feather in Biden's cap. His administration fiasco has enforced the United States to temporarily allow foreign imports from other suppliers. The conditions that led to a shortage of baby formula were set in motion long before the February 2022 closure of the Similac factory tipped the U.S. into a crisis.
Retailers nationwide reported supplies of baby formula were out of stock at a rate of 43% during the week ended May 8, 2022, compared with less than 5% in the first half of 2021. In some states, such as Texas and Tennessee, shortages were over 50%, which has prompted parents to travel long distances and pay exorbitant sums of money to grab dwindling supplies of formula for their babies[2].
Let's Check here what Biden Administration is doing to save our toddlers and infants, "Future of United States of America".
Last week Biden administration officials said that a baby formula shortage would continue at least into next month, leaving desperate parents continuing to search for ways to feed their infants even as President Biden and his aides defended their efforts to help restock empty shelves.
At the same time, administration officials struggled to explain how Mr. Biden's decision to invoke a Cold War-era statute will help alleviate the shortage of baby formula that has exasperated families across the nation and led to heartbreaking reports of infants sent to the hospital for lack of food[3].
Hence, here too Biden Administration had failed families through its incompetence and slow response to fix the nationwide baby formula shortage. HHS Secretary Becerra has known about this shortage since last year, yet the FDA only recently took steps to reopen a critical U.S. manufacturing facility.

An electron microscopic (SEM) image shows mature, oval-shaped monkeypox virus particles as well as crescents and spherical particles of immature virions
Monkeypox
A few days back, USA Health authorities said they may have found a third case of the monkeypox virus in the United States and are running tests on a patient in South Florida to confirm if the person has contracted the disease, which is staging a rare outbreak outside of Africa.
Monkeypox cases which are now been identified in the U.S., creating new alarm about public health, though the disease appears to be less transmissible and dangerous than COVID. But time can only tell if Monkeypox will become Pandemic or remains Endemic.
Let's see Biden's Response to the contagious disease i.e., Monkeypox.
Earlier this week, President Biden said he does not expect the United States to impose quarantine requirements for individuals infected by or exposed to monkeypox, but he urged Americans to "Be Careful" as the virus circulates more widely.
When Biden was asked during a press conference in Tokyo, where he had gone to attend the QUAD summit, about other countries, namely Belgium, that have required those infected with monkeypox to quarantine for 21 days, and whether Americans should expect something similar.
"No, I don't think so," Biden said.
"Kiddo", Biden a day earlier told reporters "Everybody should be concerned" about the virus, which was first detected in the United States just a few days before.

COVID 19
Joe Biden based his entire 2020 presidential campaign on the promise he would solve covid by trusting "the science." In every debate, Biden had always raised concern about President Trump's measure to control the Covid 19 Pandemic in 2020.
However, in a true sense, President Trump was far more successful in combating the Pandemic, If we compare the number of covid deaths during both presidencies.
Not to mention, it was only during Trump's Presidency that covid vaccine was launched within a short period of 6 months after its successful trials.
President Biden has failed ridiculously to tackle Covid Pandemic although Pharmacy shelves are flooded with vaccine doses and their boosters.
Let's walk through that how Biden failed its COVID Test too.
On December 2nd, 2021, Biden's White House announced its winter plans for a likely Covid surge that would come as cold temperatures and holiday plans drove people indoors. It included an alarmingly inadequate plan to get at-home tests to people.
The plan dropped nine days after scientists in South Africa had announced that they had discovered a new variant of the coronavirus, one that appeared to be even more transmissible. The US had acted quickly to ban travel from South Africa and several other southern African countries, claiming that such restrictions would "slow things down" and "buy time" for the US to prepare.
But as the days ticked closer to Christmas and New Year's, and the inevitable surge of infections that would follow, it was difficult to see what we were buying time for. The White House press secretary, Jen Psaki, had scoffed at the idea of providing free tests for Americans and mailing them to homes, as many other countries have done[4].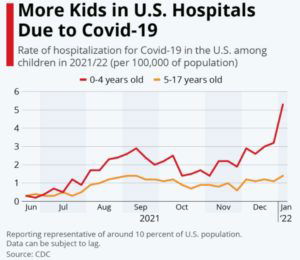 Instead, the administration said that 150 million Americans – less than half of the country – could be reimbursed for tests if they had insurance, if they fronted the money, if they could wait to be reimbursed, and if they didn't buy them until mid-January. Tests purchased before the holidays would be ineligible for reimbursement. Meanwhile, tests were impossible to find in huge swathes of the country – or required standing in lines so long that they were only accessible to those who could afford what amounted to a tax on people's time.
It was a plan that was so complicated, so limited, so inadequate, and so fundamentally wrong-headed that it exemplified everything that has gone wrong with the Biden administration's response to the coronavirus.
Isn't it embarrassing that the richest and most scientifically advanced country in the world is now governed by the party that ostensibly "Believes in Science"?
Biden has presided over more deaths, hospitalizations & cases than Trump.
According to the data from the Centers for Disease Control and Prevention (CDC), dated December 19, 2021, 803,593 people have died due to COVID since the beginning of the pandemic[5].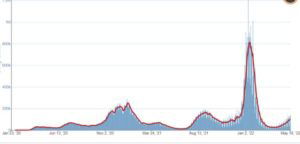 COVID cases are at their peak in January 2022 although USA Pharmacies are flooded with Vaccines
OurWorldInData's figure for December 19 is slightly higher, putting the total at 806,439 deaths. Of those, 351,754 deaths occurred in 2020 (Trump Presidency) meaning that indeed there more deaths—nearly 455,000 in 2021.
Simple mathematic calculation shows that more than 105,000 US citizens died during Biden's Presidency due to covid although the US was inundated with vaccines and the shocking part is that the number is still counting.
Rising COVID 19 deaths and hospitalizations have led to calls for children between five to 11 to be vaccinated.
Immigration
President Joe Biden made a promise on the campaign trail in 2020, He told voters he would end the Remain in Mexico program on day one of his presidency.
Did Biden have a true landing on his wade?
It has been 17 months into the Biden administration, that thousands of migrants a day are turned away from the US under the Trump-era program, which requires asylum-seekers to wait in Mexico for the duration of their immigration court cases.
Despite a brief suspension in the first half of 2021, protracted legal battles led to the program not only being reinstated in December 2021 but expanded as well. The ongoing battle over the policy has made it to the Supreme Court, where justices heard oral arguments over the Biden administration's efforts to end the program once and for all.
Immigration experts say the measure, also known as Migrant Policy Protocols (MPP), creates dangerous and sometimes deadly conditions for asylum-seekers.
Similarly, immigration advocates spent the first 14 months of Biden's presidency urging the administration to end "Title 42 " another Trump-era policy used to rapidly turn away asylum-seekers under the guise of a public health emergency measure.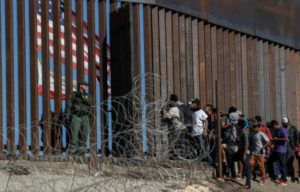 Immigration chaos at the USA Southern borders
On April 1, Homeland Security Secretary Alejandro Mayorkas announced that the administration finally had an end date in sight. It would mean that "families and single adult asylum-seekers who had been turned away time and again at the southern border since the COVID-19 pandemic began in March 2020 would have the opportunity to make a claim beginning May 23".
But the proposal has been met with resistance and confusion thus far – from all sides of the political spectrum.
A bipartisan group of senators introduced a new bill earlier this month that would block Biden from scrapping "Title 42" without a specific plan in place to deal with massive numbers of migrants expected at the border.
Biden once pledged he would "reassert America's commitment to asylum seekers and refugees." But immigration experts say that promise has yet to materialize.
"The president promised a more humane asylum system and that has not happened," Lee Gelernt, deputy director of ACLU Immigrants' Rights Project told Insider in January. "We largely have the same border restrictions that we had under the prior administration for asylum seekers."
The assessments of the Biden administration's approach to immigration at the time were varied. Three sources handed out failing grades, but others offered a "B" or even a "B+" for the fledgling president.
So, what grade American citizens should give Biden on Immigration, "D" or "F"?
Abortion Law
USA Women's Health Protection Act would have treasured in federal law, for the first time, an absolute right to abortion whether for any reason or no reason and it's up to the moment of childbirth.
This law would invalidate every law in the country that protects unborn children, even popular measures like parental consent and conscience protections for doctors and nurses who do not wish to be involved in abortion procedures. Perhaps worst of all, it would remove limits on late-term abortion, and require all states to allow abortion even after the point at which unborn children can feel pain[6].
Thanks to the procedural vote, this bill was gravely defeated.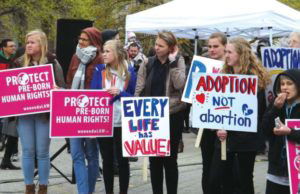 Protest Against USA Abortion Laws
And yet, President Joe Biden not only endorsed this legislation, he also set aside time in his State of the Union address – a speech that began with a passionate condemnation of Putin's killing of the innocent – to defend abortion on demand.
Just before Biden's speech began, Democratic Sen. Kirsten Gillibrand took the unusual step of directly encouraging Chief Justice John Roberts who is seen as Democrats' main hope for influencing the other conservative Supreme Court justices—to "uphold precedent" in reference to abortion, according to Politico[7].
Biden's silence on the issue is conspicuous in comparison, Oh "WOW"!!!
Some abortion-rights advocates say the President's hesitancy is likely due in part to the stigma that surrounds it. "We need to stop equating people's discomfort with talking about sex, sexuality, gender identity, abortion—all of these things—pregnancy, with the political opinions or where the country is at," says Renee Bracey Sherman, executive director of We Testify, a group that aims to share the stories of people who've had abortions7.
Another reason for Biden's avoidance is likely because it's a politically tricky issue, at least from an electoral perspective. While polling indicates that the majority of Americans believe abortion should be legal in most cases—and public support for legal abortion has remained relatively stable for nearly 50 years—majority opinions do not win elections in America, thanks to both gerrymandering and the Electoral College.
A Pew Research survey in 2020 found that three in 10 Democrats and Democratic-leaning Independents disagreed with their party on abortion, and among voters without a college education—a key demographic that helped Biden in rust belt states in the 2020 election—some 42% of Democrats or those who lean Democratic disagreed with the party on abortion.
The Senate vote and President Biden's remarks are part of a campaign to frighten Americans about the prospect of Roe v. Wade being overturned.
Although, Biden gave his blessing to radical abortion law both the president and the bill failed terribly.
Biden Stalled Agenda
Skyrocketing Inflation is already killing the economy and destroying any gains that most American household budgets would be making if not for Biden's reckless and disastrous presidency.
The American economy is in retreat as U.S. Gross Domestic Product (GDP) declined by 1.4 in the first quarter of 2022. JP Morgan has cut its GPD forecast for the second half of the year from 3 percent to 2.4 percent.
Right now, things are so worse but the House Speaker Nancy Pelosi is talking about a price cap on gas, a move that would inevitably create shortages and rationing creating further chaos among Americans.
In the meantime, the collateral damage is that every American, you and me must need to fill their car's gas tank on the way to school and work.
Hundreds of Surveys had clearly shown that Biden is not at all focused on the issues like Inflation, Gas Price, Immigration, Baby Formula, Covid 19, Monkey Pox, Abortion, and Gun Control, and the list is endless.
Mr. President, these are the issues that matter the most to every sphere of American life.
The way the US economy is heading, one can very well draw direct parallels between the Biden Administration and the Carter Administration.
To end I will ask my fellow Americans, "Welcome to the Biden Malaise."
[1] Gas Prices Explode as Biden Cancels Federal Oil Leases and Summer Driving Picks Up – Election Central (uspresidentialelectionnews.com)
[2] The current baby formula shortage sheds light on longstanding weaknesses within the industry | PBS NewsHour
[3] White House Struggles to Explain Baby Formula Production Plan – The New York Times (nytimes.com)
[4] The Biden administration has failed its Covid test | Biden administration | The Guardian
[5] Fact Check: Have More Americans Died From COVID Under Joe Biden Than Donald Trump? (newsweek.com)
[6] Biden endorsed radical abortion law. Thankfully, the president failed. (usatoday.com)
[7] What Biden's Silence on Abortion at State of the Union Means | Time
DISCLAIMER: The author is solely responsible for the views expressed in this article. The author carries the responsibility for citing and/or licensing of images utilized within the text.