Bihar: Government schools of Seemanchal giving holidays on Friday instead of Sunday, State government asks for report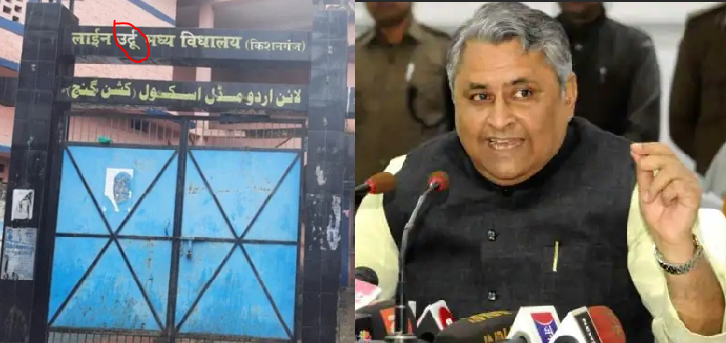 In recent days in the districts of Seemanchal of Bihar, government schools have been moving towards Islamization indiscriminately. For years in Seemanchal areas, without any government order, in more than 500 government schools, Friday has been given a weekly holiday instead of Sunday. This tradition is being followed in schools in Kishanganj, Araria, Katihar and Purnia districts with a Muslim majority population.
Recently, in 37 schools in the Kishanganj district, the matter of holidays on Friday has gained momentum. According to media reports, there have been reports that children are discharged for Friday prayers and schools are opened on Sundays instead. Apart from this, the surprising thing that has come to the fore is that it has been mentioned in government documents. In which it is clearly written that which school has a Friday holiday.
Now the Education Department of Bihar has woken up in this whole matter and Education Minister Vijay Kumar Chaudhary, taking cognizance in the matter, has summoned a report from the DEO of Kishanganj.
Few days back, it was reported that 19 schools in the Kishanganj district are giving holidays on Fridays without any orders and children come to school on Sundays. According to the education department, due to being a Muslim-dominated area, this tradition is going on here since the beginning.
According to a media report, these schools are allowed a holiday on Friday to conduct Friday Namaz because the neighbourhood is predominantly Muslim and there are many Muslim kids. Unexpectedly, none of these is schools for Urdu. These are all schools for Hindi. More than 80% of the pupils here identify as Muslim. Since the school's founding in 1901, Friday has been a holiday in honour of performing the Namaz, and classes are now held on Sundays.
The Education Department officials claim that no directive giving a weekly holiday on Friday has been approved. Teachers think that the local Muslim officials here ordered the practice to begin roughly ten years ago.
In plain sight of the government and the entire department, it is evident that members of a particular community have been enforcing their own regulations in schools for years, but neither the local administration nor the education department was aware of this.
Many concerns are being expressed over how Jumma was declared a school holiday while keeping the regulations in mind. The main query is whether religious principles also govern the administration of the temple of education. In any case, how could the government have missed this? In fact, the claimed Islamization of education is currently being promoted in both the states of Bihar and Jharkhand and the administration is unaware of this.
When the media brings this news to light, it awakens the governments from their slumber. In such a circumstance, the governments of all the states should act swiftly and decisively to halt Islamization in schools.
DISCLAIMER: The author is solely responsible for the views expressed in this article. The author carries the responsibility for citing and/or licensing of images utilized within the text.