BJP, the only political party seeking justice for Lavanya.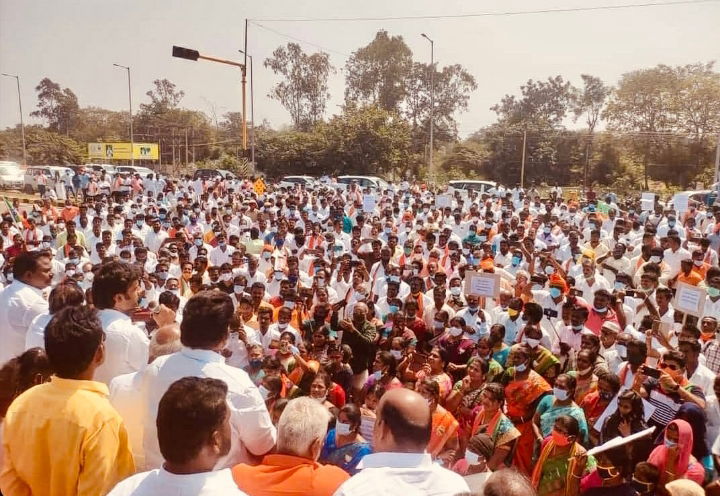 Bharatiya Janta Party is the only political party standing with the parents of M Lavanya and seeking justice for the 12th standard girl who had to give up her life due to tortures unleashed upon her by missionary because she resisted and didn't change her faith.
BJP Tamilnadu has organised a three days of non stop protests at Tanjore to protest against the institution, proselytization and also seek justice for lavanya. It's the BJP who is providing moral support and legal aid to the parents of M Lavanya.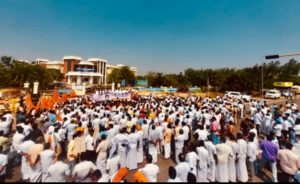 It should also be noted that the father of M Lavanya is a member of the current ruling political party in Tamil Nadu but the current ruling political party DMK (Dravida Munnetra Kazhagam) went up to betray it's own party member in the pursuit of Christian vote bank.
The entire DMK leadership is mum on the the death of M Lavanya and not spoken a word against proselytization which led to the death of a 12th standard girl. Even the state government did not go for a CBI inquiry and also did not dismiss SP of thanjavur for his lethargic and irresponsible behavior in investigating the case.
An unfortunate incident took place which clearly describes what Predatory Proselytization by missionaries look like. The very concept of Abrahamic religions like Islam and Christianity is itself hazardous for the peace loving society.
M Lavanya, who was a student of Sacred Heart Higher Secondary School, Thirukattupali in Thanjavur, Tamilnadu, commited suicide after she was forced and tortured by school authorities in order to convert her to Christinity. Lavanya was a Hindu daughter of a poor farmer. She used to study in 12th standard. She committed suicide by drinking poison when was forced to convert to Christianity at school. She was also told by the school authorities that she will not be allowed to continue her studies if she will not not convert. School authorities even cancelled her leave for Pongal festival and forced her to do chores like cleaning toilets and washing dishes. Lavanya courageously showed her resistance and always refused to convert. She consumed the pesticides which was used in garden in order to end her life. It must be noted that the Christian missionary school was government aided.
DISCLAIMER: The author is solely responsible for the views expressed in this article. The author carries the responsibility for citing and/or licensing of images utilized within the text.