Bloomsbury's Colonial Misogyny: Brown lives don't matter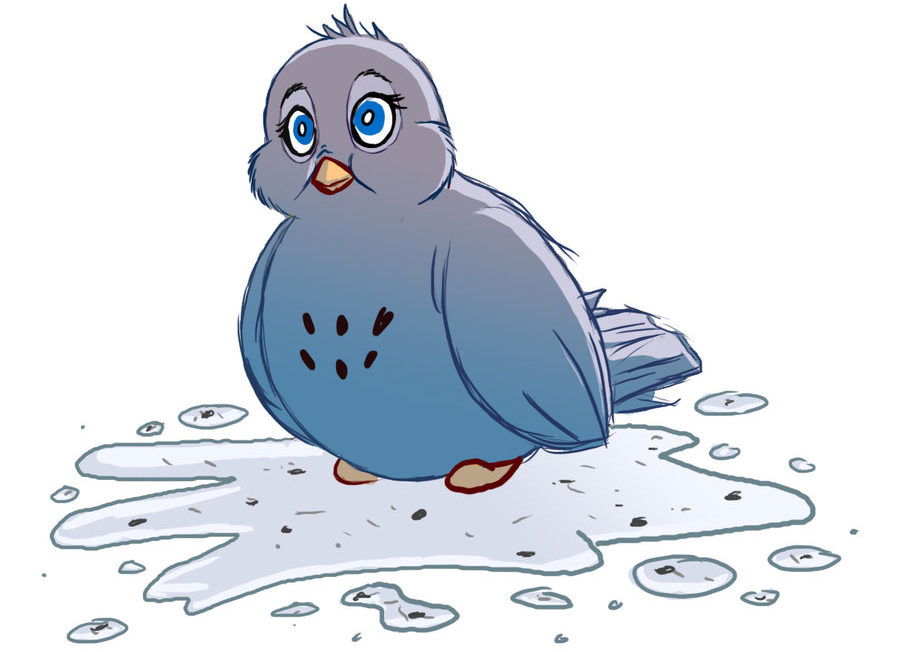 (The graphic represents Bloomsbury Press and Instigators who find themselves stuck in their own poop.) Image credit: zaktansky wordpress
Bloomsbury finds itself between a rock and a hard place. More like between pleasing nutjobs and diminished profits.
Bloomsbury Publishing withdrew as the "Delhi Riots 2020: The Untold Story" in the most unprofessional manner, over what seems like a frantic phone call with the communicating author. The authors – three Indian, Hindu women – were deemed unworthy of receiving an official email from Bloomsbury Press.
Why did this happen? It happened because supposed historians, anarchists and flop actors such as William Dalrymple and Swara Bhaskar and their sheep followers managed to convince Bloomsbury about buckling and accepting their continuous anti-Hindu, anti-India agenda.
Bloomsbury did not think this through. Bloomsbury should have weighed proper pros and cons before making a hasty and uninformed decision about breaking their contract with the authors after the launch of the book.
Bloomsbury and many others who believe themselves to be "woke" and cognizant about justice and equality have no idea that they are being taken for a ride because of their White guilt and privilege. People like Swara are committing treason though there seem to be no consequences to her incessant tweets about inciting violence and always making the wrong judgement about everything. William Dalrymple seems to have sold a bunch of books at India's expense though he is a White man who is forever trying to rule over the brown, Indian and Hindu savages. Circus leader William may have a handful of idiotic followers in his Leftist-Islamic-Anarchist network and they are all trying to dictate how brown people need to behave. Colonialism is not dead, folks. William and his bootlicker sepoys such as Swara and Company are always trying to seek acceptance from the White man, waiting for command (do look at his Twitter feed, you will find examples like "Sir we are waiting for your command." These are brown-nosers who wish Fair & Lovely would work on their pigmented brown skin. They are sell outs and they give people like William a chance to sustain oppression and injustice, and in this case, misogyny against native brown females with the aid of clueless Bloomsbury Press.
The joke is on these anarchist clowns
The book will be published by another publication house. The time of oppression is over. This foolish incident will result in heavy costs, especially for the anarchist-colonizers and those who side with them – Bloomsbury. None of the fake feminists have called out Bloomsbury's unethical action(s) on any of the social media platforms. Feminism matters, as long as the females in question are White? Such feminists can continue bury their head in sand as there isn't much left for them to do.
There is no way to save face from this debacle by Bloomsbury. Perhaps they can sue William and his sepoys for misinformation and misguidance?
Below is the letter from the authors to Bloomsbury staff. One hopes that the authors utilize their Hindu feminist Shakti and sue not just Bloomsbury, individually, but also sue those who have caused them mental anguish and distress. Bloomsbury and bullies needs to be hit where it hurts – the pocket book.
May justice prevail. Satyamev Jayate.
Verbiage of the letter (OpIndia, 23 August 2020):
Bloomsbury Please Reply
Dear Mr. Paul Kumar
This has reference to the launch of our book Delhi Riots 2020- The Untold Story which was scheduled at 4 pm on 22 August 2020 at 3.30 pm and subsequent events thereof on the same day . You called us on phone and informed us that you are withdrawing as a publisher from the aforesaid book due to pressure from Bloomsbury UK which in turn was pressurized by the social media campaign on twitter etc. wherein people from around the world apparently tagged Bloomsbury UK and told you to disassociate from the aforesaid book.
We were shocked and we requested you to not withdraw as a publisher from this book under pressure from those who have not even seen the book or read the book and may be who are people who are driven by an agenda and do not want this book to see the light of the day and the truth of Delhi Riots to come out before the people of India.
You showed your helplessness and told us that you are under tremendous pressure and hence are issuing a statement in public domain that you are withdrawing from the book. You told us that you have nothing to do with the book launch function.
No other reason was given by you for such a drastic step. Shocked at the turn of events we gathered our composure and we went online and launched the book.
The launch program and the book became a hit immediately. People throughout the country and abroad had started placing orders for the book on Amazon and putting these screenshots on twitter. We started getting calls that Amazon says that people can only pre-order the book to be launched by Sep 14 2020.
Many told us that they wanted to read the book immediately as they wanted to know the truth of the Delhi Riots. Thereafter people started tweeting and tagging us that the book has been removed from Amazon and that the link of the book has been removed and it is currently unavailable. People also started tweeting and putting the screen shots that it had become the number 1 bestseller on Amazon in the category Political Freedom and Security category. Thousands of people wanted to read the book but the book was unavailable. People were clueless, where to get the book from. And we were clueless where our publisher had gone. In the meantime Bloomsbury also released 2 statements in social media. The first statement was on 21 August 2020 at 8.41 pm to the effect that you were publishing the aforesaid book but not organizing any launch events.
The second statement by you in the social media states that you were withdrawing as a publisher from the aforesaid book.
You Bloomsbury have signed a contract with the authors.
You Bloomsbury have over the past 3 months communicated with us through e- mails, SMS, WhatsApp all of which are in our possession.
You Bloomsbury finalized the draft of the aforesaid book. Authors and you the publisher mutually suggested many changes and all were incorporated in the final draft which the authors finalized and as publisher you approved.
You Bloomsbury emailed the final draft to us.
You Bloomsbury went ahead with the publication, published the books and gave us 100 hard copies.
We have sent these copies throughout India to our well- wishers, renowned authors, media persons, social media influencers and other such intellectuals for review of this book.
Launch was planned by us as it was our program a GIA program. GIA is The Group of Intellectuals and Academicians, a group of professional women comprising lawyers, professors, journalists, artists and others.
The e- card of the Book Launch was put in public domain You had full knowledge of this book launch and the guest list. You never objected orally or in writing regarding the guest list or the launch event.
But what happened? You Bloomsbury are such a renowned publisher who has published books like Harry Potter.
This is breach of contract, unethical and unprofessional conduct. This will invite Civil and Criminal Liability and you will be liable to pay damages to the authors for damaging their reputation, disowning them publicly, causing mental agony to not only the authors but to millions of people who believed in you, who wanted to order the book, read the book and who wasted their time and energy on Amazon, searching and pre-ordering the book which you have withdrawn without information to the authors and thereby made unavailable.
AND all the above was done without a simple email to the authors officially informing that you are withdrawing as a publisher and from the contract.
All copyrights are with you, all material is with you, all previous drafts are with you. We designed the cover which was done and redone by your team and our team over the past one month and the final designed cover sent to you by the authors and you approved it. All out intellectual property is with you. And you Bloomsbury who is an internationally acclaimed publisher who do not care for your authors who have reposed their faith in you. You do not even care to write 2 lines and even care enough to give reasons why you have abandoned and orphaned the book without even an official communication to authors who have trusted you and your professional standing as a publisher.
Withdrawing minutes before its launching, removing the link from Amazon so that people cannot place orders, not communicating to the authors about the status of their hard work approved ad published by you as 100 copies supplied and not communicating to the authors eve 24 hours after you dumped them is nothing less than a conspiracy to kill the book.
May we add here that you can kill the supply of the book but not the idea and not the truth. Bloomsbury may we tell you that Brown Lives matter and Brown women matter too. We have the fundamental right of Freedom of Speech and Expression and of publication of our ideas which have been duly approved by you as a publisher. On our behalf please inform Bloomsbury UK not to succumb under international pressure of agenda drive lobbies, if Internationally Black lives matter than in India Black lives matter and Brown lives matter too. May I add Brown women matter too.
We authors are putting this e- mail to you out of pain and agony. Can we take this liberty to request you to at least inform us officially through e-mail that have you withdrawn/gone back on the contract, terminated the contract with us, are no longer our publisher. Is this too much to ask for? We are requesting you to please reply to us by 4 pm today.
DISCLAIMER: The author is solely responsible for the views expressed in this article. The author carries the responsibility for citing and/or licensing of images utilized within the text.