Book Review : Shri Aurobindo's Viraat Chintan, a compilation of lectures and articles on literary works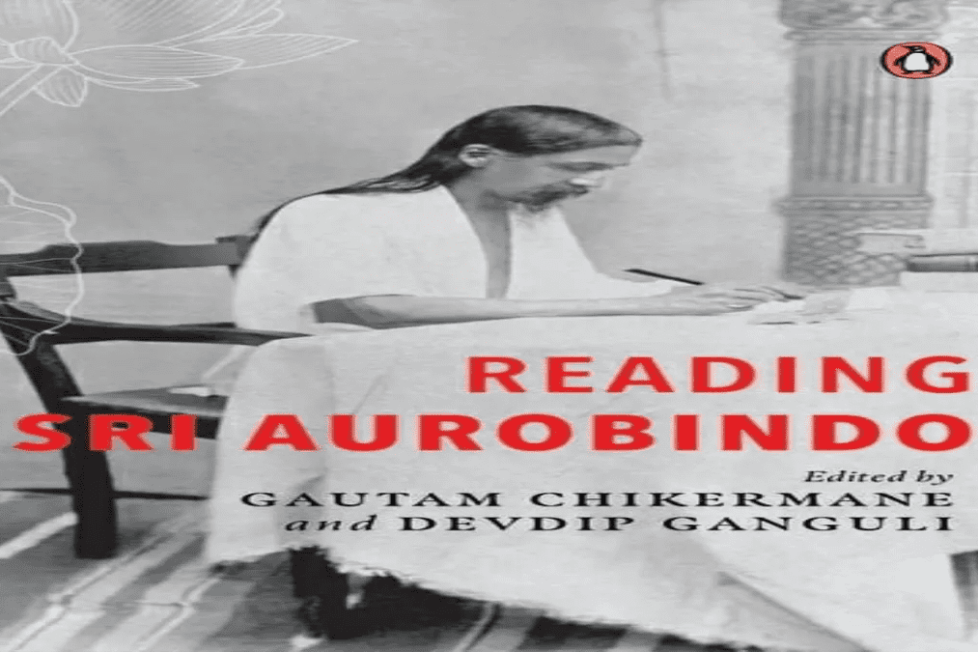 Book : Reading Sri Aurobindo

Editor: Gautam Chikarmane and Devdeep Ganguly

Publisher: Penguin Random House
It is easy to be human, but it is not easy to achieve revolution and yoga together for the protection of humanity, patriotism and religion. Then at a time when the world is oriented towards imperialism, rapid change with diverse views and nationalities, it is extremely difficult to make oneself the highest human being and try to fill all humanity with this spirit. But Sri Aurobindo (Aurobindo Ghosh) was such a great man, who was full of countless thoughts and thoughts. He was not just a Maharishi or a saint, but more than that he was also a skilled linguist, yogi, thinker, mystic, revolutionary, guide, freedom lover, philosopher, thinker and humanist. Essays, translations, literary criticism, political articles, philosophical treatises, poetry, epics, plays and short stories, all of which reflect the depth of his extraordinary life.
Sri Aurobindo interpreted spiritual texts like Upanishads and Shrimad Bhagavad Gita, wrote epics and also wrote many articles, essays, expressed views, lectures on contemporary issues. Perhaps that is why Sri Aurobindo's messages have always had relevance, but his thoughts, reflections and esoteric self-messages could not reach the common man in its entirety due to his approach surrounded by the political fringes. Now a book based on his thoughts 'Reading Sri Aurobindo' worked to fill this gap. Published under the editing of Gautam Chikarmane and Devdeep Ganguly, this book has compiled the writings of thinkers and thinkers on the entire writing work of Sri Aurobindo (compiled in about 36 volumes) and on his personality. The specialty of this book is that the authors involved have selected the section of their choice and sent Sri Aurobindo's thoughts to the editors in their own language along with their own explanation on their original references and essential citations. In the process, the editors and writers have tried to retain as much of Sri Aurobindo's original writings and ideas as possible.
Sri Aurobindo's writings and thoughts add to the depth and diversity of his extraordinary life. This modern sage presented his integral perspective in The Life Divine as well as the epic on the mythological character Savitri, commenting on spiritual texts such as the Vedas, Upanishads and Shrimad Bhagavad Gita. Apart from lecturing his candid thoughts on contemporary issues, he wrote thousands of letters to guide his supporters and disciples and also recorded his inner life journey in meticulous detail. When the country has completed 75 years of its independence, then 150 years have also been completed since the birth anniversary of Shri Aurobindo. The relevance of his messages remains to this day. In this book, a total of 21 writers including Anirban Ganguly, Anshul Sinha, Anuradha Choudhary, Anuradha Agarwal, George Stolenwerk, Karen AK, Larry Seidlitz, Matruprasad, Matthijs Cornelissen, Monica Halan, Patrick Baldeo, Payal Adhikari, Peter Heahs, Pranjal Garg, Richard Hearts, Sampadananda Mishra, Tirthankar Chakraborty and Uday Arya have written their views in each section about the philosophies of Sri Aurobindo and how they are relevant even today.
The book includes Sri Aurobindo's early cultural writings, his compiled poetry, drama and fiction, translated compositions, Vande Mataram (political writings and lectures between 1890 and 1908), Karmayogi (political writings and lectures from 1909-1910), Bengali and Writings in Sanskrit Language, Documents on Yoga, Divinity and Man, Essays on Philosophy and Yoga, Vedic and Philosophical Studies, Secrets of the Vedas, Hymns to the Mystic Agni, Isha Upanishad, Ken and Other Upanishads, Essays on Gita, with Mother Correspondence, poetry, art, man-travel, Savitri, self and ashram, autobiographical writing as well as historical interest and yoga etc., have been given a holistic view of the collected thoughts and writings. All in all, it is a book full of insights into the modern age that invites us to study Sri Aurobindo's deep wisdom and vision to solve fundamental issues facing the individual, society and nation.
DISCLAIMER: The author is solely responsible for the views expressed in this article. The author carries the responsibility for citing and/or licensing of images utilized within the text.