BREAKING INDIA : Enemies, Traitors, Protests and Riots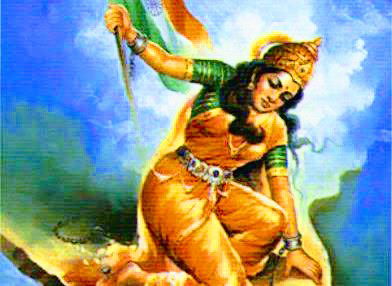 Dear #Indian Brothers and Sisters
I can understand your supporting our Annadatas , we do too.
Its NOT
BJP Vs. Farmers or
Farmers Vs Farm Laws or
Farmers Vs Police
Right Wing Vs Left Wing
Ruling Party Vs. Opposition Party.
Its
India Vs External Enemies
Farmers are ours, Police are ours too.
But #FarmersProstest are a step to Destabilize our Country.
Its not about #FarmLaws or @BJP4India or Other Political or @narendramodi
Its about #BreakIndiaConspiracy
Pls stop supporting Our Enemies who want to break our mother India into pieces.
Pakistan created
Afghanistan created
Bangladesh created
Nepal created
Do u want to support creation of Khalistan?
Don't believe what bjp or congress or anyone says.
Do your own research. Read opposition views too. Come to ur own conclusion.
If any doubt, ASK.
We can disagree with each other over our Choices, Be it about any Region/Religion/caste / political party supporter.
But when it comes to our Country, We all Unite. Everytime.
If our farmers face any problems we'll fight for them ourselves. We'll stand beside you in protests.
Currently that is not the case.
Kindly open your eyes and see the BIGGER PICTURE how YEARS of Non-Stop protests which are taking place one after another is hurting our Country.
Research who is funding it. Why.
What is their agenda.
Who are supporting them within our country.
How will it harm our country.
My sincere request, I know your intentions are good, but unknowingly you are supporting breaking our country.
I hope you'll see the REALITY of Enemy's plan soon.
Jinnah : Broken India or Destroyed India.
British : Divide and Rule Policy.
Khalistani : Same as above.
We need to fight them TOGETHER, not within ourselves, because that's exactly what they want.
#
LetsSaveIndiaTogether
BharatSarvopari

?
DISCLAIMER: The author is solely responsible for the views expressed in this article. The author carries the responsibility for citing and/or licensing of images utilized within the text.