BREAKING NEWS: As per reports, Justin Trudeau moved to secret location as Canada protests spark security concerns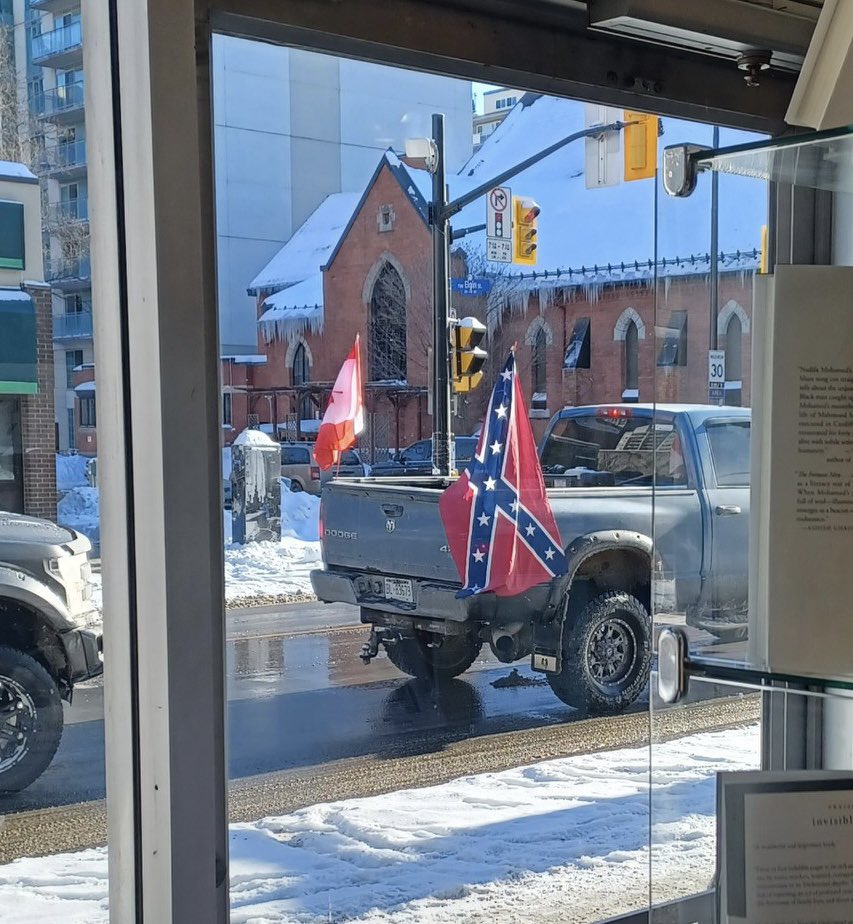 As per the CBC reports, Canadian prime minister Justin Trudeau and his family have left their home in Ottawa for a secret location. This has happened amid raising security concerns as several thousands citizens have poured into the Canadian capital on Saturday in trucker convoys to protest vaccine mandates imposed by the federal government. The PM's office has refused to comment on PM, Mr Trudeau's location for security reasons.
The Canadian Parliament's Sergeant-at-Arms has issued a warning that demonstrators could also show up at the homes of officials, something which has deterred Mr Trudeau well. Well, according to Ottawa police they're expecting between 1 or 2 thousand vehicles (most of which probably aren't trucks). Observers have counted the number of rigs to be around 100.
Meanwhile, prime minister Mr. Trudeau has strongly condemned the growing anti-mandate movement in the country as has called it contrary to public health and Canadian values of kindness.
"The small fringe minority of people who are on their way to Ottawa who are holding unacceptable views that they are expressing do not represent the views of Canadians who have been there for each other, who know that following the science and stepping up to protect each other is the best way to continue to ensure our freedoms, our rights, our values, as a country," Mr Trudeau has said.
In parts of Canada the unvaccinated are now BANNED from large stores like Walmarts. If they want to go to the pharmacy inside they will need to be escorted there to make sure they don't buy anything else. Hence, thousands of truckers in Canada have formed a convoy to protest the country's vaccine mandates. Coffees, pocket warmers, Tim Hortons gift cards, and homemade goods brought from all across Canada are among the things being disturbed to the truckers. The truckers say they are here to stay and not leaving until segregation is abolished.
Despite warnings of a supply chain disruption, the federal government has implemented a vaccine mandate for cross-border truck drivers. Thousands held a loud but peaceful protest in Canada's capital Ottawa on Saturday against Prime Minister Justin Trudeau's COVID-19 vaccine mandates, on the streets and snow-covered lawn in front of parliament.
The rally started early and built through the afternoon. Some handed out bag lunches to the truckers, who convoyed to Ottawa from the east and west coasts and places in between. Few wore masks, but many were in balaclavas as the temperature with windchill was minus 21 Celsius (minus 6 Fahrenheit). A downtown mall closed because demonstrators refused to wear masks inside, CTV reported. The violent rhetoric used by some of the promoters on social media in the run-up to the protest had worried police, who were out in force, but mostly the protest felt like a very cold street party, punctuated by blaring truck horns.
Trudeau had announced a vaccine mandate for federal workers on the eve of the October election, then last month Canada and the United States imposed one for cross-border truckers. Conservative leader Erin O'Toole opposes vaccine mandates and expressed support for the protest after holding talks with some of the truckers on Friday.
"I support their right to be heard, and I call on Justin Trudeau to meet with these hard-working Canadians to hear their concerns," O'Toole said after the meeting.
The Canadian Trucking Alliance, which represents some 4,500 carriers, owner-operators and industry suppliers, has opposed the demonstration. The CTA urged the truckers who participated to do so peacefully and then leave Ottawa. The protest organizers had said they would stay in Ottawa until the government abandons the mandates. Downtown streets could be clogged for days.
"We ask the Canadian public to be aware that many of the people you see and hear in media reports do not have a connection to the trucking industry," the CTA said on Saturday.
Confederate flags being flown in Canada to protest mandates. The TruckersForFreedom2022 has officially spread from Canada to Australia too. Aussie truckers too have announced a "Convoy to Canberra". Truckies plan to meet in each city, driving in convoys to the Capital where they'll join outside Parliament at 10am on Monday.
DISCLAIMER: The author is solely responsible for the views expressed in this article. The author carries the responsibility for citing and/or licensing of images utilized within the text.