Brinda Adige's Global Concern India Violates FCRA Rules?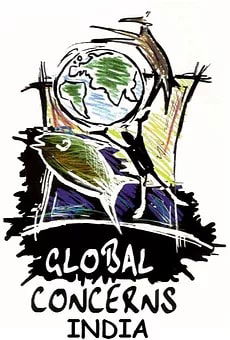 The Legal Rights Observatory (LRO), an NGO which tracks misuse of foreign funds for evangelist purposes, has now found that the Bangalore based Global Concerns India, a subsidiary of UK based, Global Concerns Trust got Rs.1.02 crores as foreign funds for ostensibly curbing human trafficking and promoting women leadership in India.
Notably, Global Concerns India's Director, Brinda Adige used funds received by the organisation to campaign against the age old traditions of the Ayyappan Temple at Sabarimala by denouncing tradition al Hindu practice as as mysogynistic and anti-women.
Brinda Adige was at the forefront of campaign to protest against the traditional bar on women from 10 to 50 years to visit the hill shrine at Kerala. Notably, these women activists either go completely silent or give lip service against highly objectionable practice of polygamy in Islam and completely banning entry of women in all Islamic religious institutions from mosques to Mazhars.
A cursory look at the Global Concerns India website shows that they provide the Christian Church to use social service as a vehicle for conversions. The organisation has many photographs of Christian priests donating raw food grains etc to needy women.
It is globally known that the Church uses dubious technique of providing rice bags to the needy in exchange for getting converted to Christianity. Brinda Adige's run organisation has many blatant evangelist organisations funding it.
The LRO in its investigation alleges that the Hanns Siedel Foundation, a German Foundation's, a donor of Global Concerns India, chief representative Janne Leino works with the Pakistan government.
The LRO also alleges that one of the NGos donors, Washington based International Justice Mission, which also ostensibly works for rescuing children and adults trapped in forced labour and trafficked for commercial sexual exploitation, is actually a front for evangelism and the aim is to convert people to Christianity under the garb of providing humanitarian aide and rescuing people in distress.
Pertinently, these nefarious organisations get handle to play mischief among the marginalised sections of society. Any effort as a government policy which puts a curb on evangelism, but aims to help the disadvantaged sections to improve their living conditions is twisted by these organisations as being anti-poor or bring in some imagined environmental concern.
So, the aim of these organisations with their western masters is to keep India poor economically and infuse social fissures in Indian society to aid conversions of Hindus to Christianity and let their western masters exploit India economically.
Notably, Brinda Adige came in support of the highly subversive act of Disha Ravi, a self-professed climate activist, who edited and co-authored the Riot-"Tool Kit" in conjunction with the Khalistani supporter Mo Dhaliwal's Poetic Justice Foundation and passed it on to Greta Thunberg who inadvertently posted it on twitter, letting the cat out of the bag.
Disha Ravi was arrested by the Delhi Police on Saturday, for her role in making and sharing of the Riot-"Tool Kit" a veritable guideline to destabilise India and defame Indian government under the garb of support to the so-called farmers' protests, which is daily unravelling to be more a secessionist movement funded by the Khalistanianis aided by Pakistan and funded by George Soros.
Notably, Pakistan has also come in support of Disha Ravi and claimed democracy is throttled in India. Such claims are rich coming from a country whose only business in the world is to export jihadi terrorism as a state policy.
The LRO has complained against the NGO Global Concerns India for the gross misuse of foreign funds for indulging in evangelist activities and tryin to foment hate against Hinduism, Hindu culture and traditions which violates the FCRA rules. The LRO has therefore requested the Home Ministry to black list the organisation from receiving any foreign funds and investigate its role in trying to foment trouble and incite violence in India under the garb of democratic rights.
Find below the tweet posted by LRO informing about its complaint against the Global Concerns India to the Ministry Of Home Affairs.
DISCLAIMER: The author is solely responsible for the views expressed in this article. The author carries the responsibility for citing and/or licensing of images utilized within the text.