China threatens Pakistan, pay 300 billion rupees for electricity bill, otherwise it will darken the whole country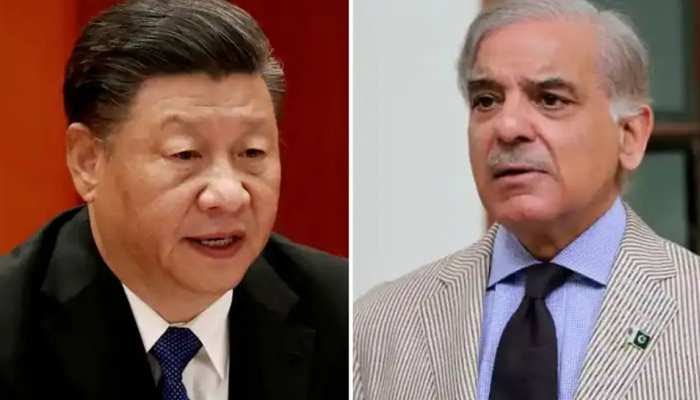 It is said that a real friend is recognized only when you are in trouble. The China whom Pakistan does not tire of calling its 'Iron Friend', the same friend has now started showing its eyes after seeing the pauper of Pakistan. Chinese power companies have threatened Pakistan that if it does not pay their 300 billion rupees, then they will drown the whole of Pakistan in darkness by shutting down the electricity supply.
According to Pakistan newspaper Dawn, 30 power companies of China are working in Pakistan under the China-Pakistan Economic Corridor (CPEC). Pakistan's Planning and Development Minister Ahsan Iqbal held a meeting with these Chinese companies on Monday and urged them to increase their production to the maximum level in view of the summer. On hearing the request of the minister, representatives of all Chinese companies lashed out at him.
Representatives of Chinese companies said that the prices of coal have increased by 3 to 4 times. Due to this, the purchase of coal has been affected. If the pressure to increase power generation is increased, then the remaining stock of coal will also be exhausted soon. The representatives of the companies said that the old payment of electricity has not been made to them yet and the increased tax rates are putting them in more trouble.
Chinese companies have warned the Pakistani minister that if their dues of Rs 300 billion are not paid, they will be forced to cut off the power supply, which will plunge the whole of Pakistan into darkness. The companies said that they will not start their production until their old payment is paid. The companies have warned that they will not start their power plants until they are paid.
After a direct warning from the power companies, Minister Ehsan Iqbal came on the backfoot and could not give any answer to him. He assured the Chinese companies that they will talk to PM Shahbaz Sharif about this and try to get their dues this month. Let us tell you that in the name of CPEC and development of the country, Pakistan has taken huge loans from countries around the world including China. Of these, China alone accounts for about 20 percent. For which Pakistan is not able to find any way to repay and it is continuously getting caught in the economic crisis.
DISCLAIMER: The author is solely responsible for the views expressed in this article. The author carries the responsibility for citing and/or licensing of images utilized within the text.