According to Arfa, demolition men don't build nations but Aurangzeb did !!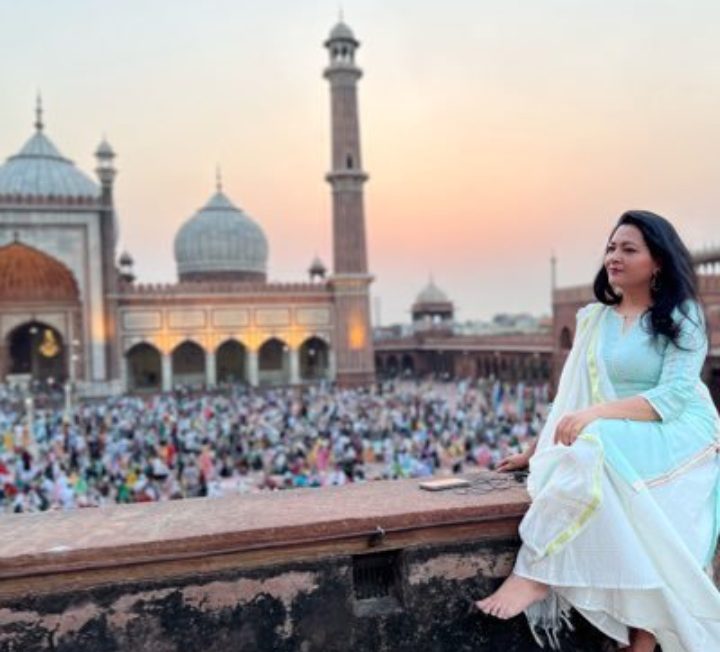 According to Arfa, demolition men don't build nations but Aurangzeb did ..
"Arfa Khanum Sherwani" and "Hate" lies into the same bracket of meaning. It's not new for the people to witness the amount of venom this so called journalist Arfa Khanum stores within herself. Arfa has always been in a race with other stalwarts to prove herself as the most hindu hating person. With "Hate" as her synonym, "hypocrisy" too holds a spot with Arfa.
Absolutely no one can underestimate the love story between Arfa Khanum Sherwani and jihadi Aurangjeb. Even after so many years of Aurangzeb's death, the heart of Arfa still beats for the Mughal ruler who raped hindu women, killed Hindus and crumbled down many Hindu temples including Kashi Vishwanath.
Recently Arfa Khanum Sherwani came up with a tweet where she indirectly tried to justify the illegal encroachment that is done by muslims. Even her tweet subtly justifies Babri Masjid which was built by crumpling down Ram Janmbhoomi. She wrote on twitter "Bulldozer emerging as a new symbol of Muslim oppression shouldn't surprise anyone. From Babri Masjid to now Shaheen Bagh, 'destruction' is at the core of Sangh's ideology. Demolition men don't build nations !"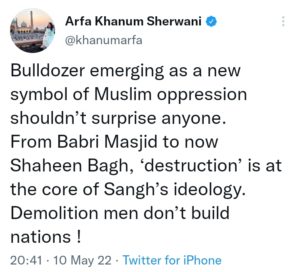 The tweet of Arfa Khanum Sherwani as always reflected her hate towards Hindus and also her hypocrisy. In the end she wrote "Demolition men don't build nations" but she is always found trying hard to present Mughals specially Aurangzeb as Nation builders. The same Aurangazeb demolished thousands of temples, raped women, mutilated men and forcefully converted Hindus.
DISCLAIMER: The author is solely responsible for the views expressed in this article. The author carries the responsibility for citing and/or licensing of images utilized within the text.