D for Diplomatic Deception and Strategy for Pakistan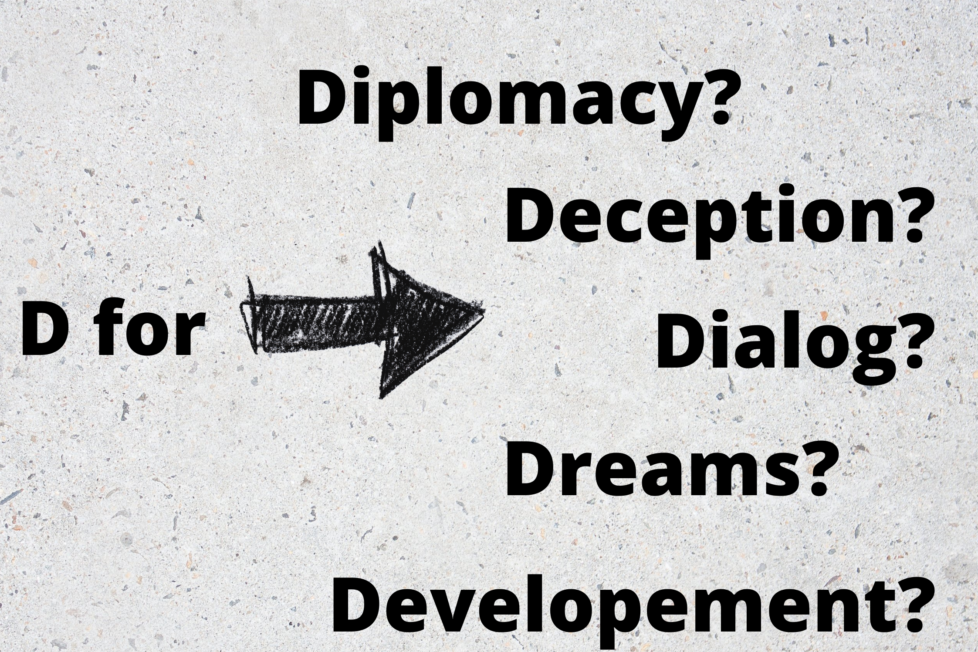 Author : Vijendra Agarwal
Is it simply not dialing D for diplomacy (The Economist, October 9) or an expression of America's strong displeasure by Biden that he has not called or entertained a call from Pakistan's Imran Khan? I believe it is D for "diplomatic deception" by Pakistan. How can Biden forget that Pakistan played the double game? Pakistan-kept milking American aid with a promise to help hunt Osama Bin Laden while sheltering the most wanted terrorist mastermind in the middle of the military's elite, the safest hiding place of all? What an irony; Pakistan used diplomatic deception but American diplomats and intelligence failed to detect the deception and whereabouts of Bin Laden, respectively, for years?
For many decades, America fueled Pakistan's economy hoping for their help in containing the Taliban insurgency on Pakistan's side. I am afraid, the same D for deception was playing a dominant role instead. The outcome today is the neighboring Pakistan and Afghanistan as strongholds of the Taliban. It is the U.S. intelligence failure in large part which led to the rapid takeover by the Taliban in Afghanistan. However, it cannot be ruled out that ISI-run military generals in Pakistan and their stooge Imran Khan were in cahoots with the Taliban in Afghanistan.
A financially struggling Pakistan, among the top ten biggest debt-ridden countries, is now trapped between lost diplomacy and self-induced deception. Pakistan being chummy with China is more like the former is a mortgagee of the latter in exchange for the ambitious China-Pakistan Embattled (not Economic) Corridor, still CPEC. Not surprisingly, Pakistan used D to deceive the U.S. and now China's D against Pakistan has multiple strands with Pakistan only a very small part of it. China's D extends beyond deception to include 'dadagiri' (the bullying behavior) and 'diplomatic defiance' with many neighbors and far beyond. The recent Biden's QUAD meeting with India, Japan, and Australia is just one example to contain China's bullying behavior. Unchecked China will likely swallow Pakistan
What Pakistan needs most is a stable economy and democracy like its neighbor India. What if Imran Khan uses D for dialog, diplomacy, development, and dreams of sustainable democracy for Pakistan. It is no secret that Pakistan has had a history of military coups ever since its separation from India while the latter continues to ascend to her rightful global stature under Modi's leadership.
I hope that India will embrace a peaceful Pakistan in a heartbeat if the latter stops breeding cross-border insurgency and terrorism. Today's reality is that Pakistan will never win a war against India nevertheless the war will be devastating and destructive for both. The winning strategy for Pakistan is to use D for diplomacy to regain trust and defeat deception with the U.S. as well as neighboring India. Such diplomacy will help Pakistan to negotiate Chinese debts from a position of strength and restore CPEC as an economic (not embattled) corridor. Partying advice to Pakistan- an unchecked China will likely swallow Pakistan economically to become a permanent landlord.
About the Author:
Vijendra Agarwal, born in village Kota (Saharanpur, U.P), left India in 1973 after Ph.D. (Physics) from IIT Roorkee. A researcher in Italy, Japan, and France, he came to the US in 1978. He was a faculty and academic administrator in several different universities in PA, TX, NJ, MN, WI, and NY, and an Executive Fellow in the White House S&T Policy during the Clinton administration. In November 2014, he and his wife co-founded a US-based NGO, Vidya Gyan, to serve rural India toward education, health, and empowerment of girls and overall development. Vidya Gyan is a calling to give back to rural communities which gave him so much more. His passion for writing includes the interface of policy, politics, and people, and social/cultural activities promoting community engagement.
DISCLAIMER: The author is solely responsible for the views expressed in this article. The author carries the responsibility for citing and/or licensing of images utilized within the text.