Dalit converted Christians experience sexual abuse in Loyola College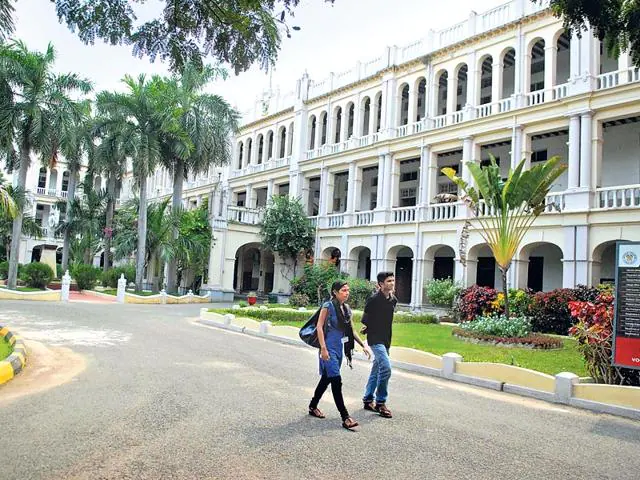 Loyola College has frequently found itself at the center of disputes involving sexual misconduct against female employees and Dalit Christians, wrongful dismissal, making employees perform menial tasks, financial irregularities, and other issues.
Recently, Lawrence D'cruz, a former student of Loyola College, was treated unfairly because he is a "Dalit" Christian and was forced to perform menial tasks like cleaning toilets. Lawrence also claimed that his superiors had sexually assaulted him.
According to a report by Organiser, journalist Abhinav mentioned in his article, "Lawrence had started working at the Loyola College in October 2013 as a Junior Assistant. He joined first under Father Xavier Alphonse from the year 2013 to 2015. From the year 2015 to 2016, Lawrence worked under Father Joseph Antony Samy. After that, Lawrence started working with Father Thomas Amirtham, who took over the Alumni Association as the Director of the association at the time in 2016. as PA to the Director of the Alumni Association Reverend Father Thomas Amirtham. Right from day one Lawrence was discriminated against and humiliated on the basis of his caste by his boss. Day after day torture at his hands grew even if he did the assigned jobs to his satisfaction. He started calling his caste in front of others."
Lawrence was fired by the college on April 23, 2022, for what he claims were invented grounds. Since he is a Dalit, he is not permitted to wear a cross on his chain. Lawrence claims that he was often subjected to sexual harassment, forced to perform menial tasks, and subjected to abuse due to his identity as a "Dalit." He was fired from his job with false accusations after speaking out against the injustice committed by the college. Lawrence was working on his MBA, however, he was unable to finish the program. It is claimed that when he asked for permission to take the MBA exam, his manager allegedly told him that the B.Com degree was sufficient for his community. He claimed, "Why do you want to study further? If you participate further, I would cancel your B.Com degree certificate." He further added that he couldn't write an examination.
"When I reported for duty after two months leave for my hospitalization for fracture in my hand, I was shocked to be told that some were appointed in my place and was told that I can join as Library assistant which is vacant. Hoping that my bad days were over and joined without any a second thought, as needed money for survival. The same boss had now become principal of the college" he added. "I faced harassment, hardships, discrimination at his hands. I was forced to clean toilets, tiffin and food plates eaten by others. I was called to the office even on public holidays and Sundays. I was not allowed to wear footwear/slippers inside the college premises. When shared it with others, I found that Father Selvanayagam who become a correspondent of the college in 2018, and principal Thomas have been ill-treating, humiliating, and harassing several Dalit staff and students. Without any reasons and following due process of laws, over 25 staff from Dalit community were sacked".
Lawrence claims that this is when Father Thomas began to mistreat him due to his caste. Lawrence D'Cruz was allegedly subjected to sexual abuse from 2018 to 2019 by Gnanaprakasam, who worked as a librarian at Loyola College. Lawrence claims that he voiced his complaints to Father Leonard, who flatly refused to take any action.
Because they did not deem Lawrence "fit" to lunch with them, he was forced to eat outside the Alumni's office. "They took away all the facilities from me one by one because they wanted me to retire from my work," he told OpIndia. "However, I continued to take the beatings because I was raised in poverty and had trouble in school."
Following his emails, two library employees filed a complaint against Lawrence on January 10, 2022, alleging that he had harassed them sexually.
When they asked political parties, who hold themselves out as defenders of Dalits' rights and protectors of the community, for assistance, they turned them down. "The college administration wanted me to provide an undertaking that I would not commit any such activities against the college after examining my movements. I was ultimately let off from my job," he complained to the Chennai Police Commissioner's Office and brought the issue to the attention of the PMO, National Human Rights Commission, and other venues. Without much success, Abhinav attempted to get in touch with the police and college administration for their response.
DISCLAIMER: The author is solely responsible for the views expressed in this article. The author carries the responsibility for citing and/or licensing of images utilized within the text.