Kejriwal is a classic example to show, Education and literacy are two different things.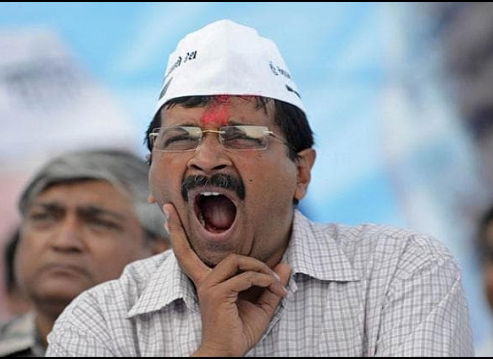 With an uptick in Covid-19 cases across India, PM Modi held a meeting with the chief ministers of all states on Wednesday afternoon to review the Covid situation but the way Delhi Chief Minister Arvind Kejriwal behaved in the meeting caught everyone's attention.
Apart from the pandemic, PM Modi also discussed rising fuel prices at the meeting.Modi emphasised the need for Centre-state cooperation and said it is more required in the current war situation when India is facing several challenges due to supply chain disruption. Referring to the petrol and diesel rates, the prime minister urged all states to reduce VAT on fuel prices. He named West Bengal, Tamil Nadu, Kerala, Jharkhand, Andhra Pradesh, Maharashtra and Telangana. Prime Minister Narendra Modi said "I am just appealing to you to implement what should have been done six months ago". He further added "I am not criticising anyone but I am praying to you for the welfare of people of your states…I urge you to reduce VAT now even after a delay of six months to benefit people.
Delhi Chief Minister Arvind Kejriwal seemed to be least interested in the meeting. The Delhi CM's mannerisms during the meeting are deemed inappropriate for formal meetings, and highly unsuitable for a meeting with the Prime Minister. He seemed to be bored and stretched his arms and sat with a very informal relaxed body posture. It is noteworthy that he yawned at least six times during the meeting.It must be noted that it is not the first time that Arvind Kejriwal has displayed his bad manners when PM Narendra Modi is addressing him about the most serious issues. Arvind Kejriwal has been a habitual offender.
DISCLAIMER: The author is solely responsible for the views expressed in this article. The author carries the responsibility for citing and/or licensing of images utilized within the text.