Fake News Peddler Swati chaturvedi Accused Of Plagiarism By Zia Haq, Hindustan Times Asso. Editor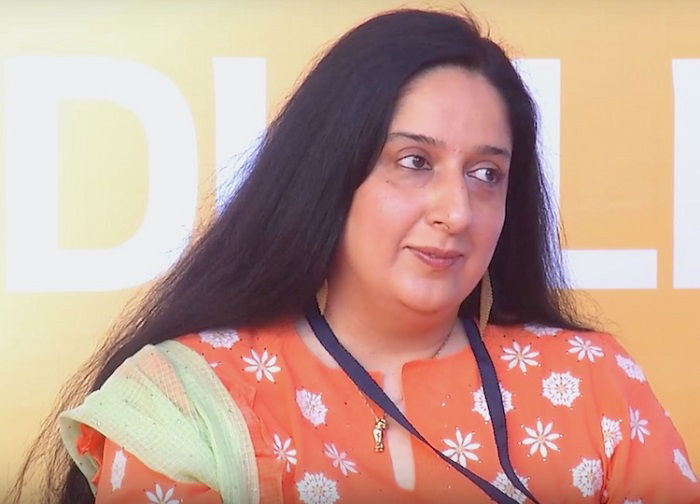 Controversial habitual fake news peddler Swati Chaturvedi who is well known for her hatemongering and abusive rant against Hindus, RSS, BJP and Modi has now been insinuated with accusations of plagiarism by Hindustan Times Associate Editor, Zia Haq.
Zia Haq took to social media platform Twitter and posted side by side screenshots of an article written by Swati Chaturvedi on Himanta Biswa Sarma on NDTV website on 8th May and his own article on Sarma published in The Hindustan Times on May 3rd.
The screenshots showed a paragraph of articles written by both authors on Himanta Biswa Sarma's crucial role in singlehandedly establishing BJP as a strong political force in the North East.
The later written article by Swati Chaturvedi, bears a paragraph which has striking similarity of language, arrangement of facts in a particular order; to the earlier piece by Zia Haq.
Swati Chaturvedi has been in the past caught several times spreading fake news about PM Modi and has even tweeted fake pictures of him to defame PM Modi.
The Organiser and the Opindia have also reported that she once faked an interview with the then Defence Minister George Fernandes in 2001 when she worked for the Hindustan Times. She is said to have been fired from Hindustan Times after an inquiry on George's complaint according to Opindia and Organiser.
Her invective laden abusive trolling on Twitter is common knowledge for any social media user. So, it barely comes as surprise that she has even started lifting paragraphs written by other journalists in her so-called articles, which no one other than people from her own echo-chamber ever reads!
DISCLAIMER: The author is solely responsible for the views expressed in this article. The author carries the responsibility for citing and/or licensing of images utilized within the text.