First Phase of My Life : When we lost our HERO, Our Father!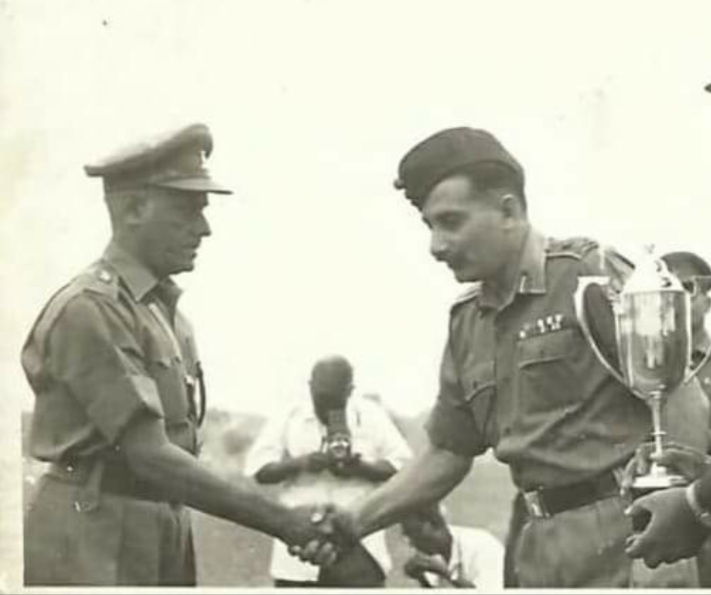 I lost my father when I was just 13 years old. I was 11 when he had fallen sick for the first time.
I still remember it was 5th October ,1989 and it was my brother's 12th Birthday.My brother and I along with our cousins were busy decorating the living room with balloons and my mother was busy with the last minute preparations as our friends were about to reach.My mother used to bake cake at home for our birthdays always.
The living room was full of giggles and laughters.We all chidren were having fun, but I and my brother could sense that something is not right and that our father was in the bed, was not coming out to celebrate the birthday party.we both went to his bedroom twice,but our mom asked us not to worry and enjoy outside with friends. I still remember, we were in our Hometown called MHOW in Madhya Pradesh and those days our town was facing CURFEW due to Hindu Muslim riots,but because we were in the infantry area, our friends were able to come to our house safely and easily to attend the party.
Around 8 p.m while our friends were leaving one by one, there was sudden chaos at home.My mother was crying and panicking.Some parents asked mom if she needed help, our neighbors had a landline, they immediately called the doctor.
When the doctor arrived she checked my father and said he has suffered a severe heart attack and he should be in the ICU immediately.She immediately asked my mother to keep few essentials in a bag and sit in her car.Few parents helped mom to carry Papa in the car and then immediately she drove her car to avoid any delay.
Our world crashed that evening.It was the beginning of a new phase of our lives.The fun ended in a fraction of a second.We were sad and crying.Our Maasi (Aunt) was consoling us.
After that my dad was in the ICU for 3 days.We both were minors, and hence we were not allowed to visit our dad in the hospital even during visiting hours.After three days,doctor referred my father to Choithram Hospital in Indore.There was no ambulance available,as the drivers feared attack on the vehicle due to the riots, but our neighbours who are SIKH and had a Tenant who was also a Sikh and had his EICHER plant in Pithampur,Madhya Pradesh.They asked my mother not to worry and what they did was unimaginable.
They spread mattresses in one of the trucks and told my mother " Tiwari Uncle took care of us during 1984 riots by sitting outside our house whole night to ensure our safety, it's our turn to look after him and save his life now.
They asked the doctor to arrange the oxygen cylinder and drips on the truck itself.Once it was all set, my father was shifted on that truck and that Sikh Uncle drove the truck by himself to make sure that there was no delay and Papa reaches the hospital safely.
My father returned home after exactly 45 days in the hospital.All this while we were looked after our care taker.We experienced all sorts of emotions during these 45 days.Fear,anxiety,loneliness,sadness etc. but we as kids we suddenly became very mature and sensitive.We started taking care of our father.Life had changed suddenly in these 45 days. A strong,and excellent father who was taking care of us had become vulnerable.Now his not even teenage kids had to look after him.
Our Mother was a pillar of strength for all of us.She kept my father's moral up and kept telling him that he will be fine one day.That she wants him to raise both of us.He also lived with that HOPE.
My father was an Army officer.He was very brave, full of life,caring, helping and Kind,helped poor people, loved gardening, loved anmals, loved photography, loved adventures .He used to organise parties, picnics and used to take us for holidays to different parts of India.But all that changed forever.He was a gentleman. A man of ethics and values.
There were only medicines,doctors,injections and my dad's deteriorating health is what we witnessed with each passing day.
Inspite of being in bed he made sure that we were brought up with the ethics and values of a soldier. He taught us several things like how to go and buy groceries, vegtables, how to ride a a two wheeler,how to go and pay electricity and phone bills etc.He wanted us to grow and live life bravely and independently.
My mother was working as a Vice Principal in a school. In her absence we were supposed to give him bath, medicines, cut fruits for him, hold his hand and take him for a walk in our garden.He had become very fragile.
My father was very caring and protective of me.He never liked to see me in the kitchen.He did not allow my mother to get my ears and nose pierced for a long time as he used to tell my mother that I cannot see my daughter in pain :). Finally,he gave permission only for ear piercing and not the nose 🙂
For next 2 and a half years this was our routine, dad was shuffling in between hospital and home due to some or the other complications. Finally on 31st May,1991 he left us FOREVER.
Our childhood was the first learning phase of our Lives.Life taught us that good and bad times run parallely. We learned to live at our best even during bad times.We never demanded our mother for things like other children of our age,we used to make sure that our mother always eats on time., sleeps on time.We stopped going out to play so that she is not left alone at home.
Our Neighbours, teachers, relatives,househelps, his friends, still remembers him as an excellent human being. Whatelse could we ask for.We are proud of our Father.It's a void which can never be filled but we pray that he should be happy wherever he is.
I love you PAPA, I miss you!
DISCLAIMER: The author is solely responsible for the views expressed in this article. The author carries the responsibility for citing and/or licensing of images utilized within the text.