Why the Brouhaha over Tik Tok ban in India?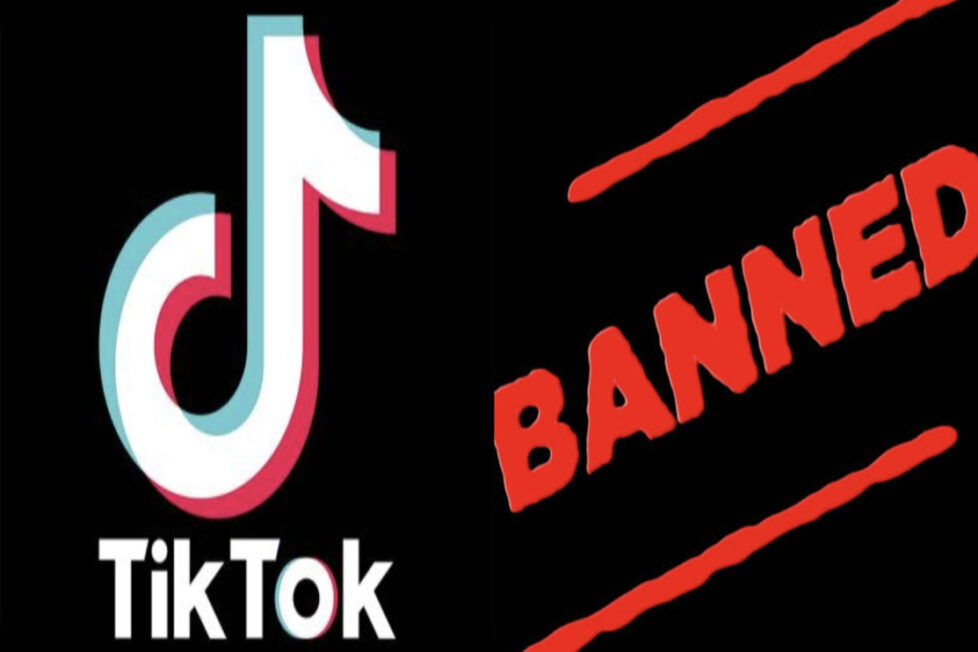 What is Tik Tok?
TikTok, owned by ByteDance, a Beijing-based internet technology company founded in 2012 by Zhang Yiming (In Chinese: 抖音; pinyin: Dǒuyīn) is a Chinese social networking application which is widely used to produce lip-sync, comedy, short dance, mimicry, mockery and talent videos. This chinese application has always had a fair share of remaining in news for one or the other reason.
The lead up so far
Last year, during the same time as now, the economic wing of RSS namely The Swadeshi Jagran Manch, had insisted through their letter to the Indian government that ByteDance-owned chinese applications were divulging India's youth to vested delights and interests at an early age and had called for a ban on its social media applications TikTok and Helo, to defend and safeguard India's national security and startup networks.
A little later than that in Oct 2019, a CNN report stated that the US lawmakers were of an opinion that Tiktok could cause a national security risk and had asked the regulators as well as the intelligence agencies to scrutinize the app's ties to China. Following which, Zimperium z3A – the preeminent application reputation scanning service that recurrently evaluates risks posed by mobile apps – analyzed Tiktok's security and privacy risks. It's reports revealed that the application's Android version had high privacy and security risks and it's IOS version had high privacy and medium security risks. IOS rated 98/100 for privacy and 64/100 for security whereas Android rated 79/100 for privacy and 82/100 for security.
Synopsis India perse
Moving on to the month of June 2020, following the death of 20 Indian soldiers in an intemperate clash with Chinese troops in Ladakh, the Anti-China hashtags that had become a rage on other social networks, made it to Indian Tik Tok as well . Hashtags such as #BoycottChineseProducts received 7.2 million views, #IndiaChinaborder got 9.7 million views, #Chinaborder 11.5 million views and #LadakhBorder got about 133,700 views within a short span of their initiation. Videos shared with these hashtags majorly lauded the Indian army, grieved the martyrs and requested the users to boycott Chinese products in solidarity with the army and deceased soldiers.
It was being speculated by the analysts that if the Indo-China border dispute mounted, demands to boycott Chinese manufactured goods, together with electronics, popular mobile phones and apps would take a leap. Eventual uninstalling of the app taking place by the Tik Tok users that supported anti -China stance became very obvious to the scrutinisers.
It was getting ironic yet pulchritudinous to see the anti-China hashtags trending on the very Chinese podium, however it was undeniably in the coming.
Current Diegeses
Fast forward to the present day and scenario,in the middle of the surging and unsettling tensions between India and China at the Line of Actual Control, Modi government preconized on Monday (June 29) the ban on 59 Chinese mobile applications, inclusive of the top social media instruments such as TikTok, Helo and Wechat. A statement from the government indicated that the apps are involved in activities which are prejudicial to sovereignty and integrity of India, defence of India, the security of the state and public order and hence to counter the threat posed by them, the aforementioned decision has been made. It also suggested that the ban has been brought about under Section 69A of the Information Technology Act read with pertinent provisions of the Information Technology (Procedure and Safeguards for Blocking of Access of Information by Public) Rules 2009.
As per economic times revelation that quoted a top official on its site saying that the government had assessed each outlook before taking the decision, and which read as "These apps have been there for a long time, and there are some privacy and security issues with them including risks of data going out of the country."
The press release said, "The Indian Cyber Crime Coordination Centre, part of the Ministry of Home Affairs, has sent an "exhaustive recommendation for blocking the malicious apps". It also extended the statement from the Ministry of Electronics and IT (MeitY) declaring that it had accrued grievance and criticism from various sources, including several reports about the fraudulent use of some mobile apps for thieving and secretively dispatching users' data in an unaccredited way to servers outside India.
The different reactions
Since the announcement on Monday, the ban has earned mixed repostes from all over. On one hand, where most Indians have expressed their joy and supporting contention unanimously through various social media platforms, there are others who have shared their views in contradictory taste.
On one hand where forums like The Internet Freedom Foundation argues "This is not a legal order issued under Section 69A. Our first request is transparency and disclosure.There is legitimacy in concerns of data security and citizens' privacy,and this may be achieved through regulatory processes that emerge from objective, evidence based measures. This ensures credible action that protects individual liberty, innovation & security interests." The group's tweet emphasised that such cases needed to be tackled individually and not on a whole basis.
Whereas on the other hand weighing the bigger chunk, besides the general public and app users, various Indian companies owning applications like Chingari, Roposo and Bolo Indya, video apps that compete with TikTok, ShareChat, the Indian social network, and others too, welcomed the government's move. These companies see it as an opportunity to deliver better products keeping in mind the Indian cultural values, customer requirements and the data security as their prime consideration.
Impact of the ban on China
The obvious take away from a fresh tweet by Josh Sternberg, the editor of Hire,on India banning the app "Of the 2 billion tiktok downloads across the globe, 611 million are from India. This seems to be a pretty big deal.", is that the impact of this is going to be huge on the digital platform earnings of China.
Analysts advocate that this move will impact the Chinese apps unendurably. Quoting in context Santosh Pai, partner at Link Legal, who tracks Chinese investments in the country, " It may put enormous economic pressure on the owners because these apps were extremely dependent on Indian markets. It comes as a blow to China's Digital Silk Route aspirations, pulling down the valuation stature of the companies. It could also give a way and clue to other countries following the suit and placing an embargo on the usage of these apps.
It would be interesting to consider what another analyst Tarun Pathak, who works at research firm Counterpoint has to share. According to him, "The order would impact roughly one in three smartphone users in India. TikTok, Club Factory and UC Browser and other apps put together had more than 500 million (50 Crore) monthly active users in May, according to one of the top mobile insight firms".
Notably, TikTok boasts about 100 million (10 crore) monthly active Indian customers. What peculiarly amazes me is the figure shared by ByteDance which mentioned in a court filing that it was losing more than $5,00,000 (Rs 3.7 Crore) each day when the TikTok app was blocked in India for a week in 2019. One can only imagine the loss it is going to incur now on. Evidently it is such times when China is taking hard beatings from India on multiple fronts.
A report by Paulson Institute's MacroPolo think tank published in April indicates that six of the top 10 most downloaded apps in India were from Chinese tech companies as compared with four from US companies. Another report suggests that Indian users spent over 5.5 billion (550 Crore) hours on TikTok in 2019 and its monthly active users increased by 90 per cent to 81 million during the same time. In December 2019, the time used upon Tik Tok app in India was more than the following 11 countries merged.
What is more benumbing are the numbers that another Research firm Sensor Tower shared. As per its findings, the 59 banned apps have altogether 4.9 billion (490 Crore) downloads from Apple Inc's India App Store and Alphabet Inc's Google Play since January 2014, which includes 750 million (75 Crore) so far this year. TikTok has an enormously bigger presence in India than anywhere else outside of China, majorly due to India's colossal population.That is indeed a huge castle fall for Chinese app industry with the ban being imposed by India.
The only grim frame that appears to me for India in this scenario is a few thousand jobs at stake, as many of these apps have their offices and employees in India. Howbeit, I chose to see the bigger picture where nation, its security and pride over takes the diminutive.
Favourable time for Indian App developers
By banning of the Chinese apps, demonstrably the competitive threat will decrease for the investors of Indian social apps, but with the probable risk of slowing down of the overall ecosystem's ingenuity as well.
Indian social app "Chingari" , the short video-sharing free social app shared in a statement, that it crossed the benchmark of 550,000 downloads in just ten days. Before this, it had achieved about 500,000 downloads in a small span of 72 hours.
The co-founder of the Chingari App,Biswatma Nayak, said, "In the last few days, we have witnessed a 400 per cent growth in the subscribers of the app."
Talking about the features, Chingari app allows users to chat, interact, share content, download and upload videos, and browse through feeds. Unlike Tiktok that only helps make the user notable, Chingari boasts of giving money for the content users upload besides imparting them the highly coveted fame. It is a multilingual app available in Hindi, Gujarati, Punjabi,Marathi, Bangla, Tamil, Kannada, Malayalam, Telugu and in English.
What Tiktok has to say to all of this?
Well, Tiktok has often been accused of scrubbing out the anti-China posts from the app. Generally, TikTok removes the videos only if they contravene the community precepts. Natheless, it has faced criticism globally for often removing the anti-China content from its platform.
TikTok's parent company-ByteDance, has been trying to cart off its tarnished reputation of being a pro-Chinese government internet company that expurgate the material which is deprecatory of the Chinese Communist Party.
According to the news agency Reuters May report, besides the attracting proclamation of naming Disney's Kevin Meyer as TikTok's CEO, ByteDance made solid moves to shift global decision making and research prowess out of its home country to avoid intense regulatory scrutiny in India and the US. Its plans to expand its internet business globally and parallely moving into the banking sector too, made the headlines. However, seeing the current loud and solid asseveration by Indian government to ban ByteDance's biggest revenue producing app from India, it might have to re-review its plans.
And finally in response to this ban, TikTok said it is proceeding to comply with a government order that bans 59 Chinese apps, including theirs but also asserted that it does not part any Indian user's information to the Chinese government.
It shared that it has been asked to meet government officials to make a response and present clarifications. Latest comment from Nikhil Gandhi, Head of TikTok India, proffers that "TikTok continues to comply with all data privacy and security requirements under Indian law and has not shared any information of our users in India with any foreign government, including the Chinese government,"
Closing note
At the fore, the obvious peroration to the whole ban saga seems to be hard hitting on the Chinese digital earning esplanade which was so far, oh so facile and exploitable for convenience
DISCLAIMER: The author is solely responsible for the views expressed in this article. The author carries the responsibility for citing and/or licensing of images utilized within the text.