For centuries, Turkey has been staining humanity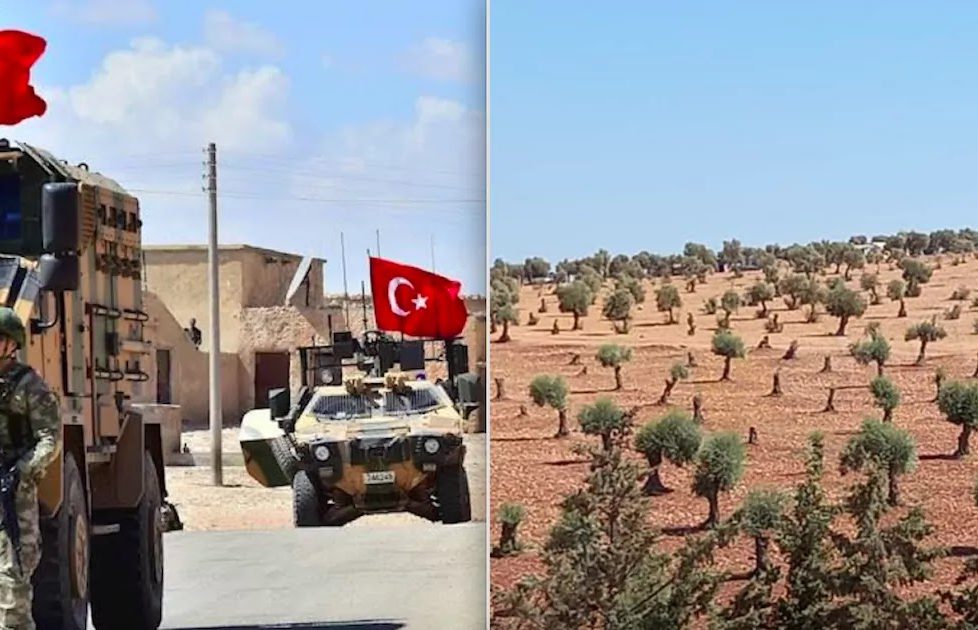 Turkey Cuts Off Water Supply To Kurds In Northern Syria And Destroys Half-A-Million Olive Trees
Kurds in Northern Syria are fearing a humanitarian disaster after Turkey cut off most of the fresh water to the region. The water, which is pumped from the Euphrates river, has declined by about two-thirds due to electricity being cut off at the main pumping stations.
Jihad Bayram, who works at the Rojava Dam, said that Turkey and its armed militia supporters had intentionally cut the power required to deliver fresh water. He told reporters:
"We are supposed to receive 500 cubic metres of water [per second], but this has decreased to 160. We have decreased the provision of public electricity to 10 hours [per day] to consume the water economically."
Ilhan Ahmed, the Syrian Democratic Council (SDC) President, also criticised Turkey's actions, saying:
"The Euphrates river has provided water to the people since the beginning of civilisation. Turkey with its upstream dams intentionally decreased the water level today to cause a real drought in Syria."
UNICEF also criticised Turkey's actions, releasing a statement that read:
"The interruption of water supply during the current efforts to curb the spread of the Coronavirus disease puts children and families at unacceptable risk. Handwashing with soap is critical in the fight against COVID-19."
The move by Turkey came shortly before they instructed a militia to destroy 500,000 olive trees in Northern Syria belonging to Kurdish farmers. An act of vandalism that was reported by Human Rights Organisations operating in nearby Afrin.
It is believed that Turkey is forcibly moving non-Kurdish people into the area in order to dilute the local population and create a Turkish friendly area, a move many would call ethnic cleansing.
Zuheir al-Sami, a non-Kurdish settler from outside Damascus, told North Press that he and pro-Turkish militia planned to cut down the trees and sell them. North Press reported:
"The groups prevent the locals from approaching their agricultural lands, but they allow militias members only. So, I go cutting at night, collect the wood, and then send it to Hayat Tahrir al-Sham (HTS) held-areas for selling."
Turkey invaded Northern Syria in 2019 claiming that it was fighting against Kurdish terrorists in the region. However, many think it is part of a wider plan to diminish overall Kurdish influence. The Kurdish people live across Northern Syria, Northern Iraq, South-Eastern Turkey and Northern Iran, and have long fought for a separate state. In the aftermath of the Syrian civil war Kurds, after defeating ISIS, were able to carve out their own autonomous sphere of influence in Northern Syria, known as Rojava.
The Turkish state fears that Kurds having power in northern Syria will embolden those Kurds living in Turkey.
DISCLAIMER: The author is solely responsible for the views expressed in this article. The author carries the responsibility for citing and/or licensing of images utilized within the text.