Has Free electricity started backfiring AAP in Punjab! Farmers upset due to cuts, protests started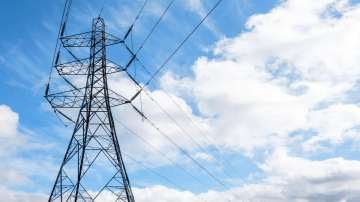 Aam Aadmi Party's national convener Arvind Kejriwal had congratulated Punjab Chief Minister Bhagwant Mann on the decision of free electricity by tweeting. He had said that '… we fulfilled our first promise. We do what we say. We don't make false promises like other parties. Only two weeks have passed since then and now the farmers of the state are burning effigies of the government for power cuts. Opposition leaders are also targeting the AAP government.
Power generation in Punjab has come down due to various reasons, due to which the state is on the verge of blackout. It is reported that the state government is unable to strike a balance between the increasing demand and availability of electricity. Out of the total 15 thermal power units in the state, 4 are lying closed. Due to which only 3327 MW is being generated against the capacity of 5880 MW.
Now to meet the demand of electricity, PSPCL has adopted the route of undeclared power cuts. In such a situation, the rural areas of the state are more troubled, where power cuts have become an everyday story. The situation is not good even in urban areas. According to media reports, even in urban areas, there is power failure for 5 to 6 hours.
Why is power being cut, poor transmission lines and weak infrastructure are being considered as the major reason for this power problem. Also, the shortage of coal is also one of the major reasons. Apart from this, non-payment of electricity bills by many government departments of Punjab and high subsidy has also hurt PSPCL financially.
Free subsidy will spoil in such a way that the current subsidy bill of the state is estimated at Rs 13 thousand crore, which will increase to Rs 19 thousand crore after July. According to the reports, due to the free unit, an additional burden of Rs 6 thousand crore will come on the government.
Protest, resentment, questions
Farmers are opposing the power cut in the state and there is resentment among the general public. Here, the opposition is also raising questions on the government on this occasion. Punjab Congress President Raja Amarinder Singh Wadding took a jibe at the seams that he should now realize that governance is the real challenge, not the laughter challenge. At the same time, the Akali Dal says that the Delhi model adopted by the AAP government has given an electric shock to Punjab by cutting 17 hours.
DISCLAIMER: The author is solely responsible for the views expressed in this article. The author carries the responsibility for citing and/or licensing of images utilized within the text.