Hindu man faces shocking racist attack in California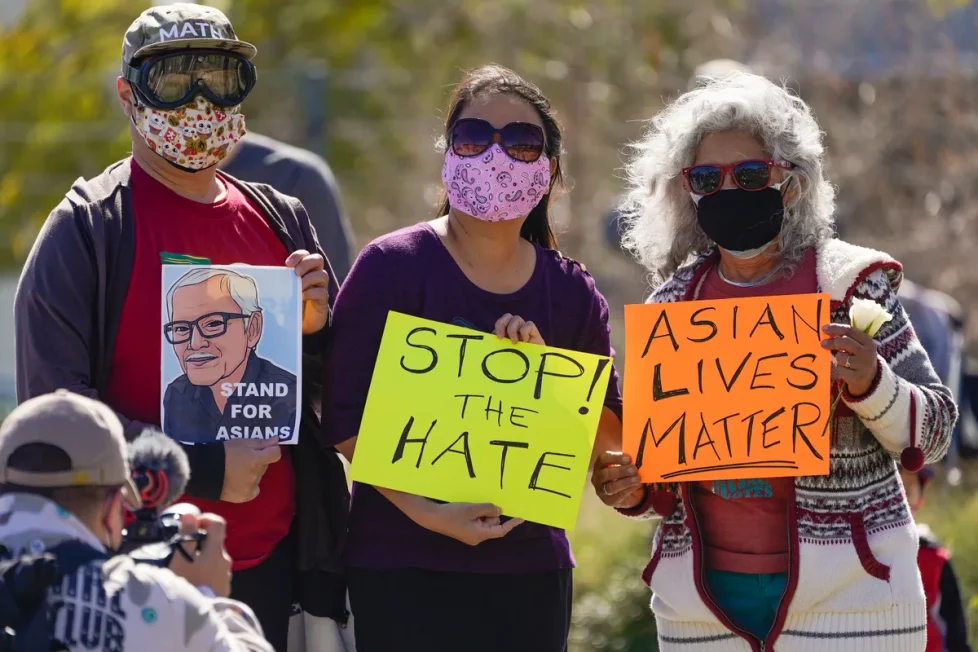 In California, USA, a Hindu man experienced a shocking verbal assault that was both racist and anti-Hindu. The man Krishnan J. Iyer released a video of his run-in at a Fremont Taco Bell restaurant.
Although Krishnan claimed that the Fremont Police helped him, it is unknown whether the suspect has been taken into custody. Surprisingly, the Taco Bell staff did nothing to stop the assault and even carried on delivering food to customers at the counter where the accused had to spit during his protracted tirade.
Krishnan recorded the final eight minutes of the 15-minute duel inside the Taco Bell. In the beginning, the abuser spat directly at him, and he continued, but the spit wound up on the counter. You may view the video on YouTube (warning: extremely abusive and offensive language).
Here is an excerpt of the disturbing anti-Hindu bigotry and abuse: "You people are f*****g ugly, nasty..you are disgusting, retarded. He likes eating cow s**t (talking to staff)..he bathes in urine. I am going to beat you're a**, n****r. You look nasty, dirty Hindu (spits). f*****g ordering a bean burrito. "
Turning to the Taco Bell staff, he says "May I get a BEEF Quesadilla..everything beef, I like beef" 
Then he again starts ranting at Krishnan, "You dirty m****rf****r. You f*****g ugly ass Hindu…you f****d India up, you are f*****g America up. You are disgusted with your H1-B visa…you f****g disgusting. Cow urine, that's what you shower in. Nobody likes you, that's why you get robbed. That's why you m****rf*****s are victims, p**sy. Jai Hind, Jai Hind (in mocking tone, followed by derogatory gesture)"
The accused makes violent gestures and points at Krishnan several times throughout his tirade.
The suspect is visible with a top knot, goatee, dark T-shirt, shorts, and red sneakers. He seems to be knowledgeable in subcontinental affairs, where such anti-Hindu vitriol is frequently heard from Hindu haters, based on the terrible insults and typical anti-Hindu cliches spewed by him. Additionally, he has numerous tattoos on his arms, two of which appear to be AK-47s, which led some online community members to speculate that he might be a supporter of the Khalistani movement.
Recent years have seen anti-Bharat hate crimes and Khalistani protests in California. As an illustration, consider exhibits A, B, C, and D.
In another horrible incident, On Wednesday, a video of a lady shouting racial epithets at a group of Indian-American ladies in Plano, Texas, went viral on social media. Esmeralda Upton is shown on camera shouting racist epithets at the group and even punching one member of the group in the face in a parking lot outside the Texas restaurant Sixty Vines.
Esmeralda was accused with one count each of assault causing bodily harm and making terroristic threats. The bond set for Upton was $10,000. It is being investigated as a hate crime. According to the Plano Police Department's press release, Esmeralda might be charged with additional offenses. The incident is still under investigation.
One of the favorite epithets of anti-Hindus is "cow urine/Gaumutra drinkers." It is used by Islamist suicide bombers as well as liberals, Dravidianists, Khalistanis, and various other Hinduphobes. Sensationalist pieces in the Western press, including the BBC, Reuters, and others, likewise promote the subversive anti-Hindu narrative on Hindu reverence for the cow.
Hinduphobia is quickly becoming more and more prevalent in Western popular discourse. Left-liberals and Islamists/Khalistani subcontinental diaspora are now employing similar tropes to condemn Hindus as "cow urine drinkers," "caste oppressors," "Brahminical," etc., whereas formerly it was mostly limited to Christian extremists.
The American establishment has grown increasingly incensed by Bharat's failure to follow Western policy in recent years, particularly during the Ukraine conflict. Numerous 'independent' Western think groups have unfairly criticized India for its 'anti-minority acts, "religious intolerance,' 'backsliding democracy,' etc. A rise in attacks on Hindus and Hindu temples in the West, as well as bullying of immigrants and students, have been brought on by such rhetoric, which has further legitimized anti-Hindu sentiment.
DISCLAIMER: The author is solely responsible for the views expressed in this article. The author carries the responsibility for citing and/or licensing of images utilized within the text.