Hindu organizations announced to recite 'Sunderkand' after a dispute erupted over offering Namaz in Lucknow's Lulu Mall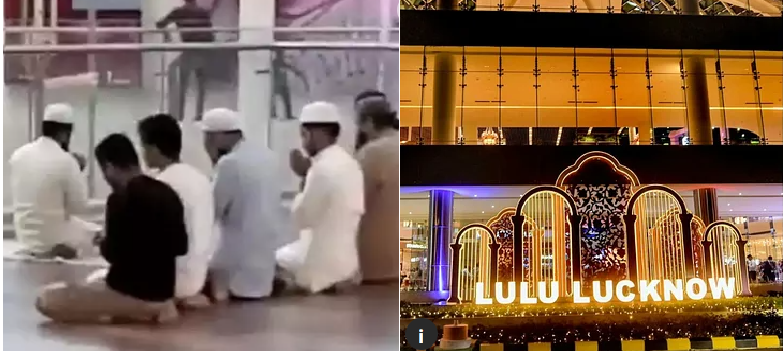 On Sunday, Uttar Pradesh Chief Minister Yogi Adityanath inaugurated the largest mall in North India in Lucknow. However, there is currently a commotion at the same Lulu Mall. The debate on offering namaz in open at the brand-new Lulu Mall has steamed up. Hindu organisations are seeking stringent action and the right to simultaneously read the Gayatri Mantra, Sunderkand, and the Hanuman Chalisa in the same place. The police have also filed an FIR in connection with the Namaz offered in Lulu Mall.
On the basis of the Lulu Mall Management's allegation, this FIR has been filed. The mall's management claimed that unidentified individuals offered Namaz in the mall. The prayers were not conducted by his employees. An FIR has been filed by the police against the unidentified people. Meanwhile, a second Namaz video from Lulu Mall featuring two persons offering Namaz has also surfaced.
Media reports claim that on July 12, 2022, in Lulu Mall, people could be seen offering namaz in a video that quickly went viral. When the Akhil Bharatiya Hindu Mahasabha protested on July 14 at the mall gate. The demonstrators declared, "Today we are sitting symbolically at the mall gate. Tomorrow, Sunderkand will be read here. The centre of the love jihad is Lulu Mall. They benefit from a government discount on land. The Yogi administration has outlawed public praying. Nevertheless, prayers were held here, which we reject. Despite the police's orders, we won't be going inside. We have made a police station report about persons who give prayers."
However, the Hindu Mahasabha official and lawyer Shishir Chaturvedi, who is in charge of the demonstration against the mall, has said that Gayatri Mantra will be recited there at 6 p.m. today. He referred to it as his private event.
Shishir Chaturvedi, the national spokesperson for Akhil Bharat Hindu Mahasabha, claimed in his letter that performing Namaz at the Lulu Mall in Lucknow is a violation of the decree prohibiting performing Namaz in a public setting. According to the letter, guys of one religion and girls of another are recruited in the mall for "70% of the conspiracy." The letter further claims that this mall is owned by a member of a fanatical cult, whose black money is being used extensively. The All India Hindu Mahasabha also urged followers of Sanatan Dharma to avoid the mall in their letter.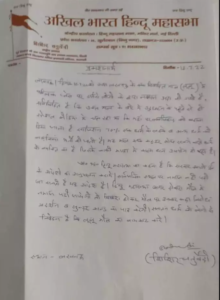 Lulu Mall is owned by Indian-born businessman Yusuf Ali and has its headquarters in Dubai. Many of these films, which show images of Muslims doing the Namaz without authorization not only on the street, bus stops, and train stations but also within airports, have recently gone viral on social media.
DISCLAIMER: The author is solely responsible for the views expressed in this article. The author carries the responsibility for citing and/or licensing of images utilized within the text.