Historic Chandrashekhar Azad Park in Prayagraj occupied by Waqf Board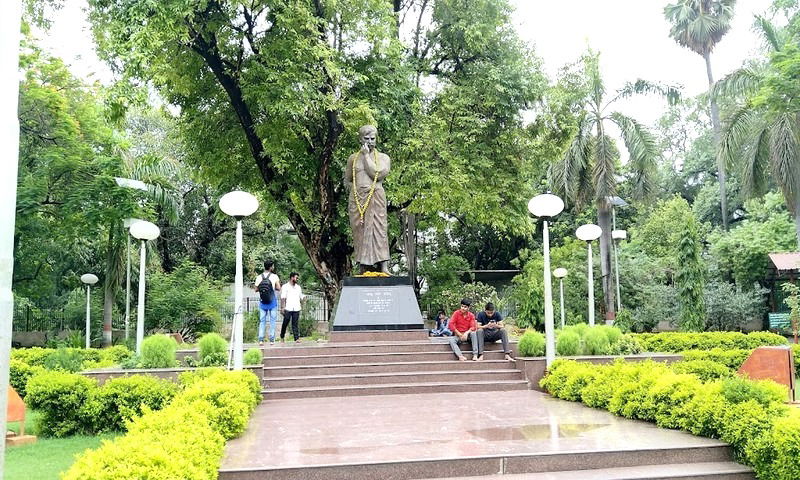 The historical Chandrashekhar Azad Park in Prayagraj has been claimed by the Uttar Pradesh Waqf Board, days after the Tamil Nadu Waqf Board asserted ownership of seven villages with a high Hindu population and a 1500-year-old temple.
According to an exclusive Times Now story, a petition claiming that the Waqf Board supported the erroneous construction of Mazars and mosques on the grounds of the public park was filed with the Allahabad High Court.
The mosque in the park, the Islamic organization argued in defense, has been there for almost 200 years. A resident told Times Now that at the Mazar, "devotees" offer prayers, candles, and flower petals. He stated, "It is an illegal construction. Although part of the Mazar was damaged, they (Muslim devotees) put up a tent to keep it operational."
No end to #Waqf land claims: #Waqf Board claims public park dedicated to martyr Chandrashekhar Azad in #Prayagraj, alleges park land for mosque and mazar.@Amir_Haque and @PriyaBahal22 with more on the claims. pic.twitter.com/ysJhcftKXj

— TIMES NOW (@TimesNow) September 19, 2022
The Allahabad High Court ordered the immediate dismantling of the mosque and a Mazar that had been erected illegitimately inside the Chandrashekhar Azad Park in Prayagraj in October of last year. After hearing a petition submitted by Jitender Singh, the court declared in its judgment that "we want the park free of all encroachments."
The petitioner claimed that some Muslims had built unauthorized artificial graves and were attempting to turn a building into a mosque, endangering the park's continued existence. The accused, he said, wanted to turn the park into a cemetery and mosque.
Acting Chief Justice Munishwar Nath Bhandari and Justice Piyush Agarwal's Division Bench issued the ruling, which required all illegal encroachments that appeared on this historic park after 1975 to be demolished within two days.
The Prayagraj Development Authority later destroyed 3 tombs and 14 graves from Chandrashekhar Azad Park overnight on Friday. According to the Allahabad High Court's directives, the authority cleared the public park of encroachments.
However, certain illegitimate buildings, such as the mosque, are still present on the park's grounds.
Chandrashekhar Azad was a freedom fighter who gave his life to the country at this park on February 27, 1931, at the age of 24.
DISCLAIMER: The author is solely responsible for the views expressed in this article. The author carries the responsibility for citing and/or licensing of images utilized within the text.