Iran is turning back to Pre-Islamic times !!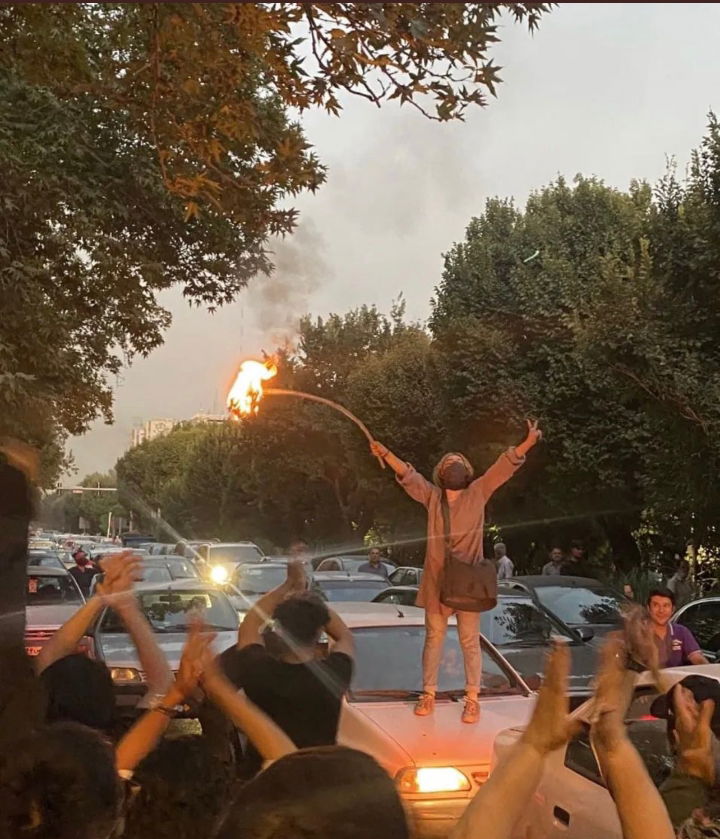 Iran is turning back to Pre-Islamic times. 5 years back no one would have imagined that one day young women will come out in the streets with hijab in their hands and will burn the symbol of Islamism in broad daylight !! The death of Mahsa Amini has brought a revolution strong enough to shake the bastion of Islamic republic. Hope the people of Iran protesting against Islamic rule will also remember about justice and rights Parsis deserve to whom the land originally belongs.
Iran is witnessing a revolution started by women. Women have taken to the streets. Despite the strict law of wearing hijab in Iran, women are protesting by taking off the hijab and burning the hijab in many public places. Also some women are cutting their hair in protest. The death of Mahsa Amini, rose a spark that turned into fire that caught many cities of Iran. The protest is increasingly gaining attention from all over the world. Famous celebrities like J.K. Rowling have tweeted on this issue and expressed solidarity with anti-hijab protestors.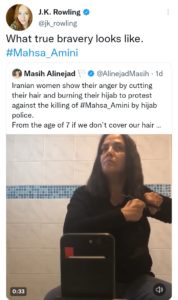 There was a spark which was building in Iran for few years and finally the spark turned into fire after the death of 22-year-old Mahsa Amini. It. 22-year-old Mehsa Amini was arrested by the police on 13 September for not wearing a hijab. She went into a coma after being beaten by the police and three days later Mehsa Amini died. After this incident, women started a 'No to Hijab' campaign to protest against the fanaticism that makes hijab compulsary.
DISCLAIMER: The author is solely responsible for the views expressed in this article. The author carries the responsibility for citing and/or licensing of images utilized within the text.