How prolonged acceptance of migrant culture has resulted in violence in European cities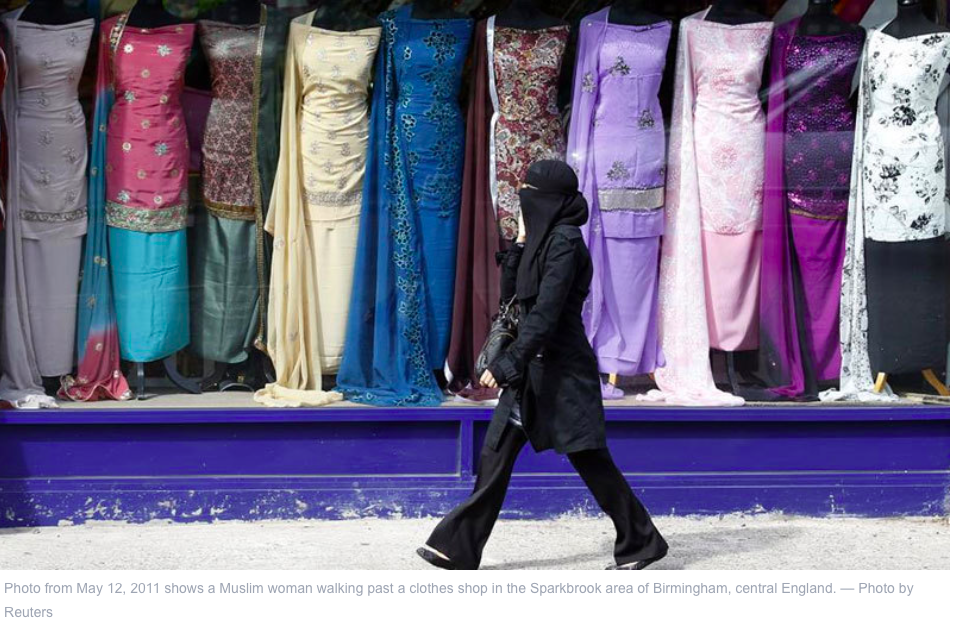 According to latest estimates, there are roughly 25 million Muslims in the 28 countries of the European Union.  France and Germany alone are home to 28% of these Muslims, housing close to 9% and 5.5% Muslims as part of their populations respectively. According to a Pew Research called The Future of Global Muslim Populations, by 2030, the population of Muslims in Europe will get to the number of 58 million or thereabouts.  Further, more than a fifth of all Muslims (23.3%) live in non-Muslim-majority countries in the developing world.  The research also states that, by 2030, 10.3% of the population of France will be Muslims. Moving from the poor countries they were born in to the more developed western nations has also had a positive impact on the longevity of Muslims.  They are living much longer than they did just a generation ago, and their birth rate is much higher than that of the natives.  Pew Research might find that its calculated projection of population real numbers which would be much higher.

As years have gone by, even the most accomodative and welcoming communities in Europe have realised that, well, they might have a problem at their hands.  The governments which once advocated Gandhigiri and even labelled incidents of sexual abuse as a cultural anomilie of the migrants, who dont know any better, are having to take notice of the constant headche created within communities of migrants, or areas where Muslims have taken up residence in noticeable numbers.  The climate of mutual suspicion between Muslims and mainstream European societies has been brewing for some time. Public opinion surveys in Europe show increasing fear and opposition to Muslims, who are perceived as a threat to national identity, domestic security and the social fabric. Muslims, on the other hand, are still somewhat successfully able to spin the tail of majoritarianism against them, and holding that the Europeans reject their presence, and vilify and caricaturise their religion.
The presence of Muslims in Europe is not a new phenomenon. Starting in 711, Muslims conquered large swathes of Northern Mediterranean shores and set up Caliphates and Emirates mainly in the Iberian Peninsula for more than seven centuries. The fall of the last Emirate of Granada, in 1492, marked the end of Muslim political rule in Spain. Later, the Inquisition led to the very expulsion of Muslims, Sefardi Jews and converted Spaniards.  Post the second world war, and the end of European colonisation, there was a huge migrant rush to Britain, France, Holland and Germany to fulfill labour requirements and other blue collar jobs.  This went on until the laste sixties and early seventies, after which time, the European economic boom came to a halt. The oil crisis of 1973 was the "straw that broke the camel's back". From that year on, European states enacted laws restricting regular migration but, at the same time, relaxing restrictions of family reunification. Immigrants hurried to bring over their families, a large number of whom hailed from rural areas of Pakistan. Now let us explore what happened with the influx of these families.
From the 1950's onwards, many citizens of Mirpur, Pakistan Occupied Kashmir, emigrated to France, Canada and the UK in response to the flooding of some 300 villages to form what became the Mangla Dam. This exodus marked the beginning of large-scale Pakistani communities settling across the UK, with many citizens staying in Birmingham. Mirpur is a city and a region within PoK, from where the vast majority of Birmingham Pakistanis originate. Forming approximately 90,000 people, the Mirpuri population is the largest of Birmingham's black and ethnic minority communities. In 1988, The Journal of Medical Genetics published a small scale study of 100 randomly selected British Pakistani mothers, which found that the rate of consanguineous marriage was 55 per cent and rising, compared to a worldwide rate of 29 per cent.  In Pakistan , this rate stands at 73%.
The arrival of families from rural areas changed the immigrants' attitudes towards religious and cultural values. While the men were working on their own, they did not have to worry about the family honour, but now that all the women were with them, as well as their parents, they had to observe behviour which was culturally and religiously demanded.  The "basement mosques" used to suffice their prayer needs, but now the children had to be seen going to Molvi to read Quran and learn about the tenets.  The parents of these working men wneeded replica of what they had left behind in villages, so the sedentarised immigrants asked for mosques and minarets. Secondly, the visibility of veiled women, beards, attire acceptable to village Islam and the vernacular that goes with it, started to become commonplace in city areas.  Thirdly, immigrant families congregated in certain areas where they could find informal support structures and social networks, so the ghettos started to spring up, which transformed all parts of cities into ghettos in the proceeding years.
These measures of uniting the working men with their families, produced significant quantitative and qualitative effects. As observed already, statistically, the sheer size of the migrant population increased considerably in the 1970s and the 1980s. Economically, the number of workers among migrants dwindled drastically.  Conversationally, this is around the time that the organised sexual grooming of young white girls is reported to have started, almost entirely by British Muslims of Asian origins.  Also, the 70s was when the Islamic revival originated both in Afghanistan (Al Qaeda) and Iran.  Pakistan and its dictator General Zia ul Haq played a leading role at the time in how original Islam moved into the forefront in the country, and ensured that its diaspora all across Europe and the Americas are also ready receipients aswell as beneficiaries.  One can argue that the impact was bigger and more visible in European countries, as the ditsance between Pakistan and Europe is less than half of the same between Pakistan and the United States.
Margaret Thatacher, the 'Iron Lady' who ran a long liberal, overtly tolerant stint in Britain between the 60s to the 80s, absorbed all things alien to human socities, in the name of inclusivity.  The demographics of the country kept rapidly changing for the worse, and the second generation Pakistani Britons became more and more blatant in their attempts to display the code of their religion in their surrounding.

Another Pakistan majority city, not very far from Birmingham, is Bradford.  The 2011 Census recorded 106,614 Pakistanis in Bradford, 20.4% of the total population.  Migrants from Mirpur PoK and Pakistani Punjab are the two largest groups which conttibute to this population.  On the night of 8 and 9 July 2001, groups of between thirty and a hundred white youths attacked police and Asian-owned businesses, in the Ravenscliffe and Holmewood areas. Initially there were 500 police being involved, but later reinforcements increased this to almost 1,000. Young Pakistani Britons targeted businesses and cars, along with numerous attacks on shops and property. A notable point of the rioting was the firebombing of Manningham Labour Club, at the time a recreational centre. Muhammad Shahid, a 48-year-old Pakistani businessman was jailed for 12 years for the arson attack. Clearly, it was not just some 'Asian youth' behind these attacks as reported by most British press around the time. More than 300 police officers were hurt during the riot. There were 297 arrests in total; 187 people were charged with the offence of tiot, 45 with violent disorder and 200 jail sentences totalling 604 years were handed down.  By far, the number of convictions made for riot in this incident is unprecedented in English legal history, with the community respnsible for most of the $7 million worth of damage.  However, the reporting and of these events by the media were very misleading, and the community on the whole was not even urged to come to the front to take the reponsibility.
Another major incident of criminal oversight by the authorities came to the fore in Birmingham, when an anonymous letter was sent to the Council citing various incidents whereby the schools were said to be heavily influenced by religious propagada. During those times, a charge of racism and Islamophobia could be hugely damaging for anybody with ambitions of a career in public service, not that things have improved much today. In general also, given this environment of political correctness, people are often afraid to speak out against migrants who act in ways that are contrary to local culture and social norms. So by the time the Birmingham City Council woke up to the fact that all of state run schools are controlled by purists, and the syllabus taught in these schools teaches many things anti British liberal values, it was already very late.  Even then, they tended to ignore these reports for not being labelled Islamophobic, and for the so-called harmony in their localities.  Finally, in 2013, an inquiry was set up and the task to investigate the allegations against the schooling system in Birmingham was assigned to Ian Kershaw and Peter Clarke.  Needless to say, these investigations raised  numerous speculations in the main stream media.  The Clarke report was more forthright in stating its findings, and
"accused the governors of these schools of bullying teachers and principals who would not cooperate, forcing many to leave; eliminating the choice of language teaching, and restricting it to Arabic and Urdu; teaching belief as fact by introducing creationism as science; subverting secularism; appointing students who would report teachers as well as other students of "exhibiting behaviour deemed unacceptable by conservative Muslims"; and racism by making white pupils feel unwelcome."  
Clarke accused the governors of trying to impose "an aggressively separatist and intolerant agenda incompatible with full participation in a plural secular democracy". Basing his report on interviews, email correspondence between staff members, and exchanges on the social media, Clarke asserts: "It appears to be a deliberate attempt to convert secular state schools into exclusive faith schools in all but name … There is clear evidence that young people are being encouraged to accept unquestionably a particular hardline strand of Sunni Islam that raises concerns about their vulnerability to radicalisation in the future."
The awakening in other parts of Europe is slow but at least it has started.  In Germany, a 2014 public opinion survey showed the following awareness percentages: 57% of Germans believe that Islam poses a threat; 61% are convinced that Islam is incompatible with the West; 40% say that "because of Islam I feel as a stranger in my country"; and 24% think that Muslims should not be allowed to immigrate to Germany. An October 2012 YOU GOV survey in England also revealed that 49% agreed that there would be a clash of civilisations between Muslims and native white Britons.
Owing to events taking place in the recent past, there is an increased resistance among the common British people towards integration of mostly Muslim immigrants. As facts come to light and scriptures about Islam are circulated on social media, the sight of women dressed in all-enveloping veils and men with long, scruffy beards causes resentment among many Brits. Earlier, these feelings were not properly articulated, as many would still blur the lines between "Asian" and "Pakistani" because of blatant mis representation of facts by the main stream media in Britain.  But here is what Clarke's report stated, which should be a true eye opener for all
Essentially the ideology revealed by this investigation is an intolerant and politicised of extreme social conservatism that claims to represent and ultimately seeks to control all Muslims … The all-male discussions include homophobia, highly offensive comments about British service personnel, a stated ambition to increase segregation at the school, disparagement of Muslims in sectors other than their own, scepticism about the truth in the reports on the murder of Lee Rigby [the British soldier brutally murdered in broad daylight before witnesses by two Muslims last year] and the Boston bombings, and a constant undercurrent of anti-western, anti-America and anti-Israel sentiment."
Their is an urgent need for the European Left and the main stream media to wake up today, and educate the masses factually, before they completely lose the reigns of the continent to Jihadis.
DISCLAIMER: The author is solely responsible for the views expressed in this article. The author carries the responsibility for citing and/or licensing of images utilized within the text.