I'll be personally there to carry the Adhinam on Palanquin on my shoulders : K Annamalai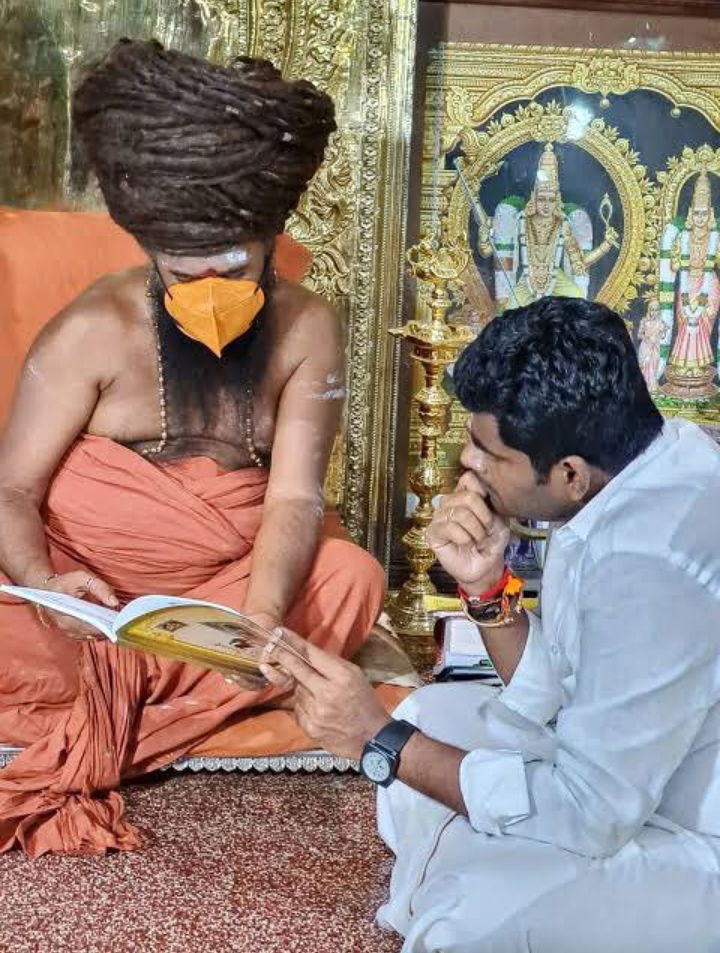 Beware Anti Hindu DMK government, K Annamalai is coming to fight for Hindus. DMK government under the leadership of Tamil Nadu Chief Minister Stalin has decided to put a ban on centuries old 'Pattina Pravesham' tradition.In Dharmapuram Adheenam Monastery in Mayiladuthurai district, 'Pattina Pravesam' will be held on the occasion of the annual Adheenaguru Chief's Gurupuja. It is customary for devotees to carry the palanquin and walk the streets with Dharmapuram Adheenam (Chief Seer) seated on the palanquin during the procession. Adheenam's 'Pattina Pravesam' tradition is practised for more than 500 years but now on April 27, R Balaji, Revenue Divisional Officer (RDO), Myladuthurai banned the ritual of carrying the head of the Mutt of the Dharmapuram Adheenam in Myladuthurai district of Tamil Nadu in a silver palanquin. The ban was issued after Tamil Nadu Governor R N Ravi visited the mutt. This was following the concern raised by the Dravidar Kazhagar, the ideological arm of the DMK, that allowing 'Pattina Pravesam' would lead to law-and-order situations in the area.
K Annamalai lashed out at DMK government for its Anti Hindu decision. He said that he will be personally there to carry the Adhinam on Palanquin on his shoulders. On twitter he wrote "Ban on Dharmapura Adheenam's centuries old 'Pattina Pravesham' is an affront to T N's civilisational culture. I'll be personally there to carry the Adhinam on Palanquin on my shoulders. We will request the Adhinam to allow us to conduct the event by overturning this illegal order. DMK party that is build on sheer sycophancy doesn't understand this difference! Servitude is serving one's family, in this case Gopalapuram, by sheer sycophants & serving one's guru is through the institution of 'Pattina Pravesham' BJP TamilNadu is ready to make this happen".
Violating Shirur mutt judgement by not freeing Hindu temples from state control. Using temple's money for appeasement and still DMK government under the leadership of Stalin in Tamil Nadu have the audacity to stop centuries old Dharmik traditions. But how many so called Constitutional patriots are raising their voice against the atrocities against vedic society. Keep any other community under this situation and imagine the drama it would have created.
DISCLAIMER: The author is solely responsible for the views expressed in this article. The author carries the responsibility for citing and/or licensing of images utilized within the text.