Indian Air Force: "It's Time To Prevent Air Dominance fighter Sukhoi To Crash Else Lose Air Dominance In The Region"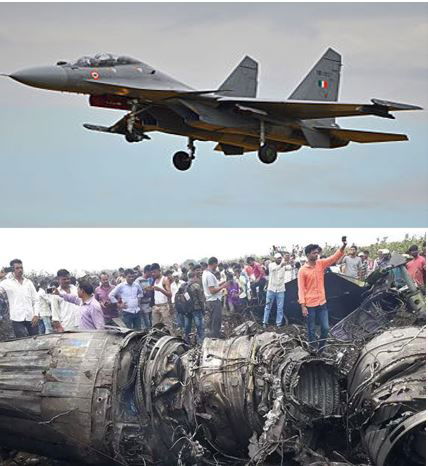 In the last few decades fighter aircraft inductions into the Indian Air Force (IAF), like that of the Russian Sukhoi-30 MKI fighter aircraft in the late 1990s, the British Jaguar, and the Soviet-era MiG-29 fighters in the early 1980s, never made newspaper headlines.
But these scenarios have changed in the last few years. Indian Airforce at large gets media attention for two reasons. First, when there is induction of new aircraft in her fleet. Second, when an IAF plane gets crashed.
All Indian Television channels bombard Indian society with details about aircraft capabilities like avionics, stealth, weapon payload, flying range, mid-air refueller, and maneuverability whether they are inducted or met with a crash.
The acquisition of a new fleet of 36 Rafale from France and the recent helicopter crash of CDS, Gen Bipin Rawat, was in prime time like never before in the backdrop of the border clashes and ongoing tension with China and Pakistan.
But it is also real Mccoy that both Indian Media and Indian society suffer from hypomnesia (short memory) and very quickly forget the IAF crashes and the losses we incur in those accidents.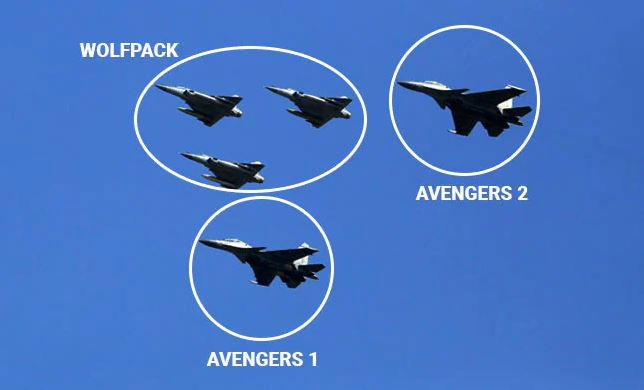 History of IAF crashes
During all the 3 wars India fought with Arch-Rival Pakistan, we must accept that it was the highest courage, velour, and determination displayed by the Junior Echelons of the Army that India won many fronts on the battlefield. Nevertheless, the professional and innovative approach of field personnel of different Squadrons of the Indian Air Force also contributed significantly to India's victory.
The IAF's fleet strength is currently down to 34 squadrons or around 600 warplanes although the sanctioned number is 42 squadrons. IAF has a long list of aircraft which each squadron has lost from 1947 to 2000.
In a country as vast as India, with multiple threats, such depletion in fighter aircraft means fewer aircraft have to perform more missions to get the same job done. It also means less downtime in maintenance hangars.
IAF Accidents from 2000
January 2001 to March 2006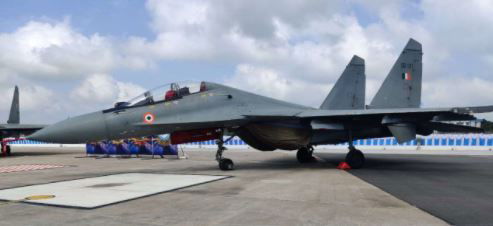 Whenever IAF met with an accident or incident, an independent Court of Inquiry (COI) consisting of specialists from various fields investigates. In the year 2003, COI after observations gave a lot of suggestions and IAF also promised to take action.
Here is the list of IAF accidents[1]


The mission statement of the Indian Air Force (IAF) about Aerospace safety stated "Safety has been to be taken to ensure operational capability by conserving human and material resources through prevention of aircraft accidents". The IAF believes that loss of aircraft through accidents undermines operational capability and hence the focus is on reducing the accident rate. The 'aircraft accident rate' is calculated as the number of accidents resulting in the loss of an aircraft per 10,000 hours of flying. IAF states that accidents have been declining steadily over the years. The lowest accident rate of 0.35 was last achieved in the financial year 2006-07. Human error, either by the operator or support service provider, and technical defects have been the major reason behind accidents in the IAF.
IAF accidents during this period are as below
April 2008 – December 2016
As per the Indian Air Force (IAF) Aerospace safety is achieved by "In-depth analysis of the problem and focused corrective measures were initiated in an effort to bring down the accident rate significantly. These included strengthening of initial basic training, review of flying training syllabi, especially of inexperienced aircrew, enhanced aircraft, and system serviceability through better resource management as also renewed focus on technical supervision and maintenance practices". The accident rate achieved in the financial year 2012-13 was 0.22, the lowest ever recorded.
The total number of accidents during 9 years is 25. Let's review the accidents which Sukhoi Su-30 MKI met during this period.
More than 200 Sukhoi Flankers currently form the core of the Indian Air Force's strike element, for a planned force of over 272 Su-30 fighter-bombers.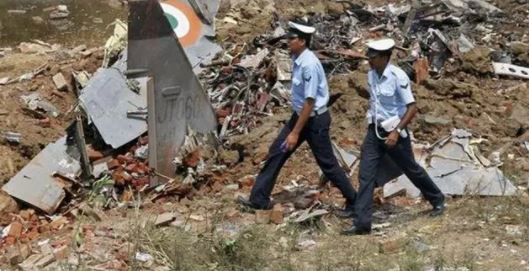 Sukhoi Su-30 is called "Air Dominance" fighter by IAF and there is good reason to call it. After the arrival of the Sukhoi in the IAF Fleet, there was a decisive tilt of the balance of power in favor of the IAF in the region which was hanging so long. The Flanker's super-maneuverability, its armory of advanced beyond visual range missiles, and extraordinary range of 3000 km (extendable to 8000 km with aerial refueling) are aspects that make it the "Wolf of the Skies".
Moreover, Su-30 is also equipped with synthetic aperture radar (SAR), which gives it greater long-range reconnaissance capabilities. Armed with the SAR pod, the IAF Sukhoi are known to engage in aggressive patrols along the China-India and India-Pakistan borders.
Now, Considering the Flanker's "Hunter-Killer" reputation, anyone who questions its capability is clearly living under a rock…
Although India received the initial batch of Sukhoi in 2002, the first Sukhoi aircraft crashed in 2009, and since then 11 more Sukhoi have crashed. Below is the list.

The big Question to IAF is how it can explain the loss of six IAF Flankers in crashes? Let's drill the various probable causes and dissect the theories floating out.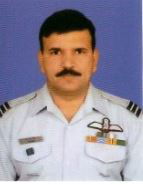 Crash No. 1: April 30th, 2009
The first-ever Su-30MKI crashes in the Pokhran region, Rajasthan. The IAF's Court of Inquiry establishes Wing Commander Vishwas Munje mistakenly switched off the warplane's fly-by-wire system.
Crash No. 2: November 30th, 2009
Sukhoi crashes near Jaisalmer, Rajasthan, after a fire warning. An IAF investigation attributes it to accidental ingestion of a foreign object in the engine intake.
Crash No. 3: December 13th, 2011
Aircraft crashes 20 km from Pune. IAF says the crash is due to a malfunction in the fly-by-wire system.
Crash No. 4: February 19th, 2013
The aircraft right-wing explodes over Pokhran, shortly after completing a training mission.
Crash No. 5: October 14th, 2013
The fly-by-wire system malfunctions yet again and the Sukhoi goes down near Pune. Russian experts blame pilot error but the IAF says the Court of Inquiry is yet to pinpoint the exact reason.
Crash No. 6: May 19th, 2015
Su-30MKI flying from Tezpur in Assam develops a technical snag and the pilot is forced to abandon the aircraft. The cause is yet to be established. 
So, we know what exactly happened to the Flanker's hunter crashes, let's now introspect the possible reasons why IAF hunter crashes so often in India.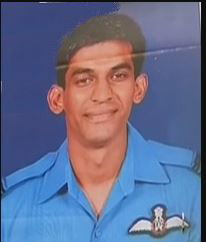 Reason No. 1: Intense Training
The IAF is one of the few air forces in the world that conduct intense, year-round training. Benjamin Lambeth of the Carnegie Endowment for International Peace says the IAF trains for a "High Intensity, High Stakes" conflict. Keeping in mind the possibility of a two-front war, the IAF puts its pilots and aircraft through the wringer.
Mock air combat can involve hundreds of aircraft flying thousands of kilometers. During such a war game in 2013, Sukhoi flew 1800-km bombing missions from Chabua in Assam to the western front, with mid-air refueling. In fact, IAF pilots are known to lead missions over 10 hours in their Sukhoi[2].
Such training places a great deal of stress on aircraft, pilots, and aircrews, which means potentially more accidents. But that's the way the IAF trains for war. In fact, a former air force chief has gone on record that he would rather lose pilots during training than during the war.
The strategy has been amply rewarded. In the 1971 War, for instance, the IAF was able to conduct a wide range of missions – troop support; air combat; deep penetration strikes; para-dropping behind enemy lines; feints to draw enemy fighters away from the actual target; bombing; and reconnaissance.
In contrast, the Pakistan Air Force, which was solely focused on air combat, was blown out of the subcontinent's skies within the first week of the war. Those PAF aircraft that survived took refuge at Iranian air bases or in concrete bunkers, refusing to offer a fight.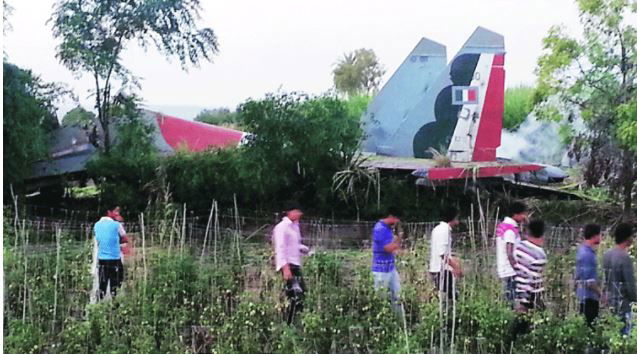 Similarly, the PLAAF has nearly 2,000 planes, but only a fraction of the peace-time accident rate. According to Foreign Policy, this suggests Chinese pilots are not spending sufficient time in the air or training under pressure. "Chinese pilots are neither trusted nor properly trained. Drills are regimented, centrally controlled, and divorced from realistic combat conditions."
A PLAAF fighter pilot would most likely be reprimanded if he deviated from the flight plan set by his commanders. Losing a plane would be cause enough for a court-martial.
Thankfully, the IAF does not believe in having robots but values superior training and innovativeness.
IAF pilots have truly internalized what Sergei Dolgushin, a Russian Air Force ace with 24 victories in WWII, said is a prerequisite to being a successful fighter pilot: "

A Love of Hunting, A Great Desire To Be The Top Dog

".
Reason No. 2: Harsh Environment
The word "Harsh" is commonly used in India. Tropical India is an unforgiving environment for any aircraft. The hot air means aircraft engines produce less thrust and the wing produces less lift compared to similar aircraft flying in European skies. Sun-baked runways are also known to impact landing safety. These are factors IAF pilots have to live with.
Bird hits are another huge factor in aircraft accidents in India. The IAF attributes around 10 percent of accidents to bird hits. Most IAF bases are located near populated areas, where birds are a constant menace.
The situation has got so dire that the IAF last year issued global bids to four companies for 45 bird detection and monitoring radar systems to be installed at airports and air bases across India.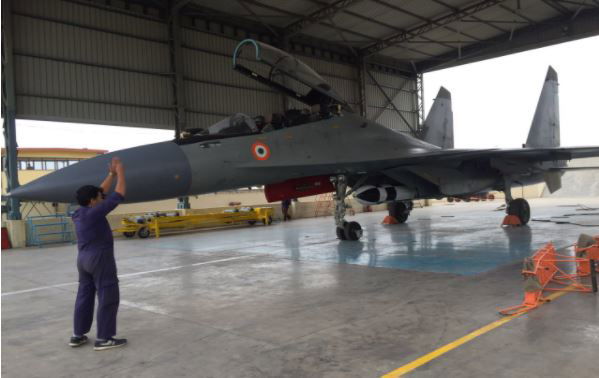 Reason No. 3: Missing Trainers
According to figures released by the Ministry of Defense in March 2013, the IAF was losing the equivalent of one fighter squadron (approximately 18 fighters) in accidents every two years. This was primarily because of the lack of an adequate number of trainers.
Rookie fighter pilots begin on basic trainers, then move on to intermediate jet trainers (IJTs) before finally graduating to advanced jet trainers (AJTs). These three stages are critical elements of fighter pilot training and any shortcuts will certainly lead to disaster.
But what was happening was that in the absence of an AJT, rookie pilots were moving straight from the IJT to frontline warplanes such as the MiG-21. The upshot – young pilots died at an alarming rate.
With the induction of the Swiss Pilatus basic trainer and Hawk AJT from Britain, the crashes have come down – but not stopped.
Reason No. 4: Shoddy Maintenance
India is notorious for its 'Chalta Hai' or 'it'll be alright' attitude. In this backdrop, shoddy maintenance could well be a factor. Although the IAF is known for its high standards, those standards are large of its pilots; maintenance crews may not share that quality. Of late, there have been a number of incidents reported widely in the media about IAF ground crew involved in all sorts of serious crimes. The IAF should look at establishing an elite division of ground crews to service its high-end aircraft.
Reason No. 5: Depleted Air Force
The IAF's fleet strength is 34 but sanctioned squadrons are 42.  IAF aircraft's crashes have caused rapid depletion in fighter aircraft. The induction of Rafael has filled some void but India quickly needs to induct quickly more locally built Tejas interceptors and more locally assembled Su-30s.
Comparison of IAF Sukhois With Other Air forces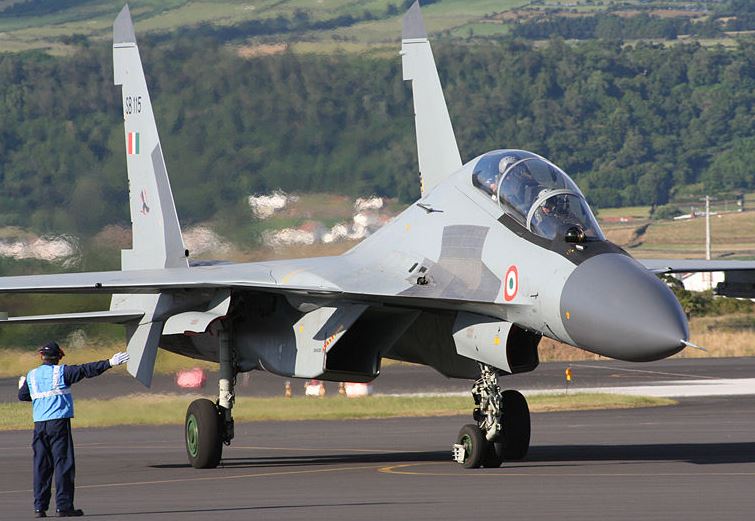 Let's do some resonation of IAF Sukhois with the Sukhois of 2 other Air Forces. First will be the country whose brand it is i.e., Russia. Second our Lunatic neighbor China.
Russia: – The Russian Air Force has a total of 438 Flankers. The Russian Sukhois don't tumble out of the air at a rate close to the IAF's.
China: – The People's Liberation Army Air Force (PLAAF) has 150 Flankers of Russian origin and 229 Chinese knockoffs. That's a total of 379 aircraft, for an eventual figure of 400 Russian-made Flankers, derivatives, and illegal copies. And yet the PLAAF has lost fewer Sukhoi in crashes. One can ask the question Why?  Are the Chinese Sukhois Better Maintained or Better Built or Do Chinese pilots simply playing it safe?
Similarly, there have been no reports of Flankers of the Vietnamese and even Indonesian air forces being involved in crashes.
Silver Lining Behind Dark Cloud
The aircraft inventory as well as support equipment held by the IAF is spread over a wide technology spectrum. The IAF continues to operate old low technology aircraft such as the MiG-21, MiG-27, HJT-16 Kiran, etc. Product support by the original equipment manufacturers (OEMs) is often a major constraint. The older machines are prone to technical defects and system failures. The problem is countered by a slew of measures such as strengthening of training, close monitoring of maintenance activities, stringent quality control during repair and overhaul at base repair depots, and the Hindustan Aeronautics Ltd (HAL).
The recent induction of Rafale enhances the IAF's combat capability and ensures air superiority, long-range strike, and air defense against the Pakistani and Chinese air forces. Today, the concept of airpower need not be measured in terms of numerical superiority. For any air force, it undergoes a transformation with advanced aeronautics technologies and aircraft mid-life upgrades. Therefore, with a 33-squadron fighter fleet, the IAF leadership should be able to "

Touch the Skies with Glory

".
While the IAF is clearly doing its best under the circumstances, it needs to do better. Bringing the crash rate down to the US or European air force levels should be the goal. Losing a Sukhoi each year is akin to burning Rs 350 crore in cash.
The Good News Was That Aircraft Crashes Of IAF Had Shown a Declining Trend Over The Decade. From A High Of 30 Accidents In 2011-12, The Crashes Had Declined To 6 In 2012-13 & 2013-14. Crashes Further Declined To 1 In 2015-16 & 2 In 2016-17 Respectively. But Today The Greatest Worry for IAF, Defense Ministry And Government Of India Is That The IAF Crashes Has Again Increased In The Last Few Years with 7 IAF Aircraft Crashed Both In 2018-19 and 2021-22. This Clearly Demands That A Lot Measures Needs To Be Taken By Authorities To Save Both IAF Men And Material.
---
[1] Indian Air Force Accidents and Incidents [www.bharat-rakshak.com]
[2] Why the Indian Air Force has a high crash rate – Russia Beyond (rbth.com)
DISCLAIMER: The author is solely responsible for the views expressed in this article. The author carries the responsibility for citing and/or licensing of images utilized within the text.