Inspect Accountaibility of international NGOs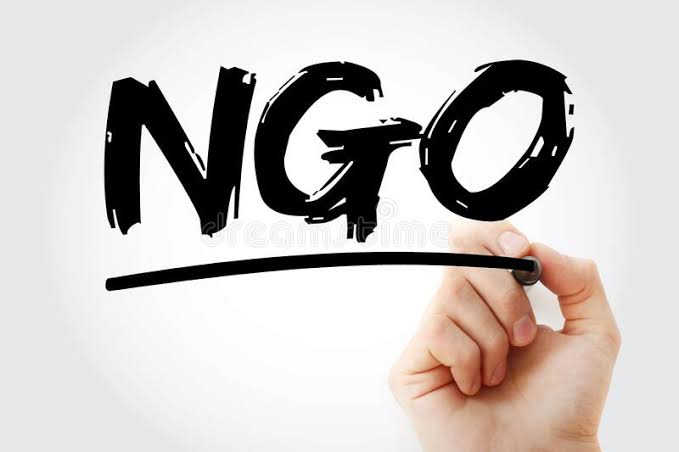 India has more than 3.1 million non-governmental organisations (NGO) in the country; number is much bigger than the number of schools, number of hospitals and number of police personnel in the country. There are around 22400 NGO in India registered under the foreign contribution regulation act (FCRA).
In a statement put forward in Rajya Sabha by a minister this year, which states that NGO working in India and registered under FCRA have received funding of 50,975 crores from abroad in the last 4 years and highest donation, was received from USA to the tune of 19941 crores.
Union Minister of State for Home Nityanand Rai said 15,355 crore was received by about 18,304 NGOs in 2016-17; 16,940 crore was received by 18,235 NGOs in 2017-18; 16,490 crores by 17,540 NGOs in 2018-19 and 2,190 crore by 3,475 NGOs in 2019-20.
The government of India has banned 20,600 NGOs in last 11 years, which received huge donations under FCRA but didn't file annual returns as informed by Nityanand Rai in Lok Sabha in Feb 2021. There are serious doubts about the functioning of many NGOs in India. First, IB (Intelligence Bureau) raised serious doubts when they alleged about foreign funding and it's relation to PIL or public protest by these NGOs to stall government project or to close down private industry. Even Delhi HC raised doubts in March 2013 by saying," Most private run so called philanthropic organizations do not understand their social responsibilities. 99 % of the existing NGOs are fraud and simply moneymaking devices. Only one out of every hundred NGOs serve the purpose they are set up for", a bench headed by Justice Pradeep Nandrajog said.
It's good to have concerns and commitment to work for environment protection, women empowerment, village development however if it is creating obstacles for the developmental activities without any concrete evidences about environment degradation or loss to local people and having no solution which will benefit people and government socially and economically then intention really matters and obvious doubts comes in mind about the functioning of NGO.
Sterlite Tuticorin plant has been closed after lot of agitation by few NGOs. Has the production of copper stopped worldwide? Many agitations and PIL(Public Interest Litigation) filing happened earlier which delayed or stopped project or closed down factories, damaging the integrity of the government and country in the eyes of investors resulting huge losses to our country and delay in the development affecting GDP and overall economic performance leading to rise in unemployment, poor standard of living, social unrest. The intention should be to find out solution that is environment and human friendly, closing down is not the right solution at the first instance. We respect the court's verdict however; the case needs to be presented in right manner by NGOs before court so that right solution can be suggested by our courts.
What we as Indians expect from NGOs working for environment protection, village development and women empowerment.
• India is seriously working for the betterment of environment, solar power is one such story, more than 100 GW installed and working with a bigger target and going ahead with Paris agreement. We expect NGOs to help government agencies to spread and make it possible to install maximum capacity in towns and villages with the huge foreign funding they receive. Market the Indian companies across globe working for solar power so that carbon footprints can be minimised. It will be helpful for environment betterment if these international NGOs work to encourage solar power and other renewable sources of energy in countries like China and America, which produces highest carbon footprints.
• Since huge funds are collected for poor and village development, can they help in this issue, the majority women in villages used to cook food using chulha (burning of wood) causing deforestation and smoke coming out of chulha is very harmful triggering chronic diseases. Central government has provided more than eight crore LPG cylinders to these women to minimise deforestation and for better health of a women. Can NGO's help in refilling the cylinders on a regular basis and provide free LPG cylinders to the people still in need? Can they appeal to the governments of other countries to follow the footprints of the Indian government?
• Indian government built crores of toilets to stop open defecation. It has resulted in lesser amount of diseases resulting in saving of money for the poor. What role NGOs played with such a huge funding?
• The intention and working attitude of NGOs should not be to stall the project or close down the factory, if any environmental concerns are needed to be addressed, they should be addressed with their solutions along with the authorities of the company and government. This will actually help NGOs for their objective to make positive impact in the lives of people.
• If government has banned few NGOs owing to non-compliance of rules and regulations, non-filing of annual returns, then NGOs, their supportive agencies, and few media houses should not oppose the ban. Government and every person have right to know how public money has been spent. The question is, why few NGOs are hiding it by not filing their annual returns?
• What are NGOs doing in Afghanistan and Pakistan where women suffering through many unfair practices?
• NGOs actually need to study the great heritage of this country in relation to Yoga, Pranayam, Meditation, Ayurveda, and homeopathy and spread it worldwide for the betterment of the planet.
• NGOs should work and fund for rivers cleaning and water management programmes.
The funds raised in for a good social purpose that should not be diverted for any other stake or should not be used for personal motive. Transparency in functioning and accounting should be on top priority. I am not saying all NGOs are bad however, those have bad intentions government will deal with them according to legal and fair practices.
The amendments made by central government in FCRA to monitor funding and curb illegal practices are;
As per the amended law, providing Aadhaar numbers of the office bearers of the NGOs has been made mandatory for registration of NGOs under the FCRA.
Besides, with the amendments, office expenses were brought down to 20 per cent from 50 per cent and electoral contenders, government servants, members of any legislature and political parties were prohibited to accept foreign funding.
According to the rules issued after amending the FCRA, NGOs, which intend to receive foreign funding, must have presence of at least three years and spent a sum of 15 lakhs in voluntary activities prior to their applications.
The NGOs will also have to submit a specific commitment letter from the donor indicating the amount of foreign contribution and the purpose for which it is proposed is to be given.
The accountability of NGOs needs to be fixed in accordance with social and government norms to avoid any added motive or agenda, which harms the interest of society and country. The gullible westerners and Indians needs to be vigilant about donations they are offering to any NGO. First, you should know in-depth the details about functioning of NGO and then only move ahead with necessary help.
DISCLAIMER: The author is solely responsible for the views expressed in this article. The author carries the responsibility for citing and/or licensing of images utilized within the text.