Insulting Hutatma Bhagat Singh shows the exclusive nature of Khalistan.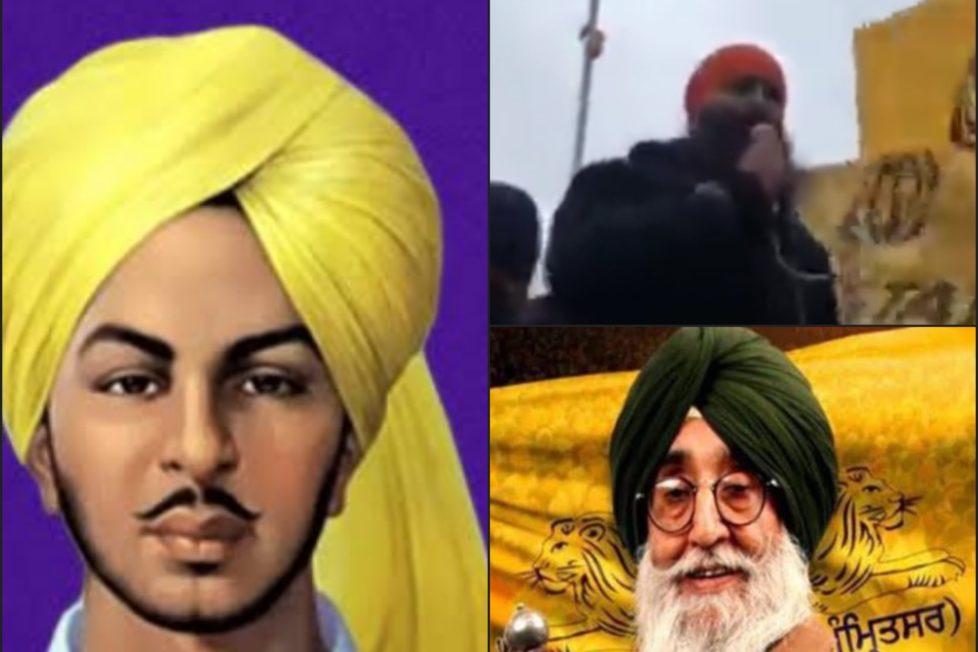 On 23rd of March when Bharat was remembering Hutatma Bhagat Singh for the supreme sacrifice he made, a Khalistan leader called freedom fighter Bhagat Singh a "traitor." The leader was Dal Khalsa's Gurcharan Singh. In the video surfaced on social media, the Khalistani leader can be heard saying 'Bhagat Singh was a traitor. He proved Sikh leaders as terrorists. He proved to the whole Sikh community as terrorist by licking the shoes of Brahmins. He is not 'Shaheed-e-Azam,' he is just a traitor. Shaheed-e-Azam's are those who sacrificed their lives for the Khalsa.'
Also few months ago known Khalistan Sympathizer and MP, Simranjit Singh Mann from Shiromani Akali Dal referred to Bhagat Singh as "terrorist". When reporters asked Simranjit Singh Mann about why he had previously referred to Bhagat Singh as a "terrorist". Responding to this Khalistan Sympathizer MP said "Bhagat Singh had killed a young, English naval officer, he had killed an Amritdhari Sikh constable, Channan Singh. He hurled a bomb at the National Assembly at the time. Now you tell me whether Bhagat Singh was a terrorist or not?"
DISCLAIMER: The author is solely responsible for the views expressed in this article. The author carries the responsibility for citing and/or licensing of images utilized within the text.