Is Adipurush a missed opportunity for epic storytelling?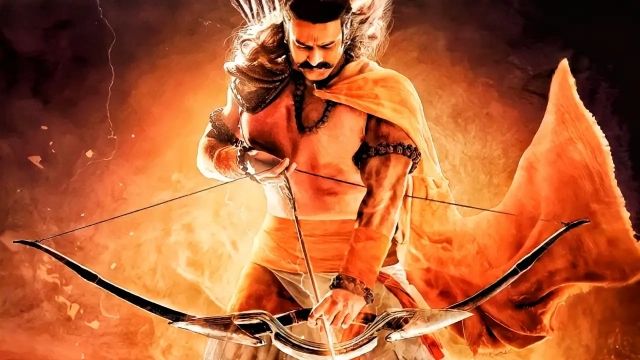 The release of the Adipurush teaser a few months back had raised expectations among fans of the Ramayana epic. Unfortunately, the teaser was met with heavy criticism from netizens and the media, who pointed out poor quality filmmaking, caricaturish characters, and terrible CGI. With the release of the trailer, fans were hoping for a significant improvement, but is it enough?
Firstly, the trailer did showcase an improvement in comparison to the teaser, but the makers had played it safe by focusing majorly on Prabhas as Raghava. The trailer doesn't showcase the Vanara Sena and Lanka Army scenes, which were not up to the mark.
The casting could have been better. While Kriti Sanon fits the role of Mata Sita, Prabhas lacks the grace and charm of Lord Rama, every time he comes into the frame he seems more like Bahubali instead of lord Rama. Sunny Singh as Lakshamana is a wasted opportunity, and the actor portraying Hanuman seems like someone straight out of a Ramleela. The glimpse of Saif Ali Khan as Ravana dressed as a sadhu was convincing, but the later portrayal with spikes on his head was not.
The music composition by Ajay-Atul stands out as the best thing in the trailer. The BGM was a treat to our ears and it felt so much soothing to hear. The Raja-Rama track plays in the background, giving goosebumps to the audience.
The cinematography is a significant letdown, as the film was shot entirely on a green screen, despite having a budget of 700 Cr. Although the frames look good, it's not convincing enough for mature audiences.
The dialogues could have been better. While the dialogues in the trailer are not bad, they do not leave a lasting impact. There are some moments where the dialogues feel cliched and lack the gravitas required for a movie of this scale. Given the rich source material, it would have been great to see some more memorable lines in the trailer.
Lastly, costumes and set design are questionable, and the use of leather clothes and sandals on Lord Rama drew criticism from fans. The sets and costumes could have been designed better to match the epic storyline. The absence of the Pushpak Vimana and a lack of detail in the portrayal of Sone ki Lanka is also disappointing.
In conclusion, the Adipurush trailer had some improvements, but not enough to convince fans. The film has garnered negative publicity, but as they say, any publicity is good marketing for the film. Fans can only hope that the film, set to release on 16th June, will be better than the trailer. Let's keep our fingers crossed and hope for the best.
DISCLAIMER: The author is solely responsible for the views expressed in this article. The author carries the responsibility for citing and/or licensing of images utilized within the text.