Its Time to Learn Forgotten Hindu Culture To Survive in India – Balbodhini Pathshala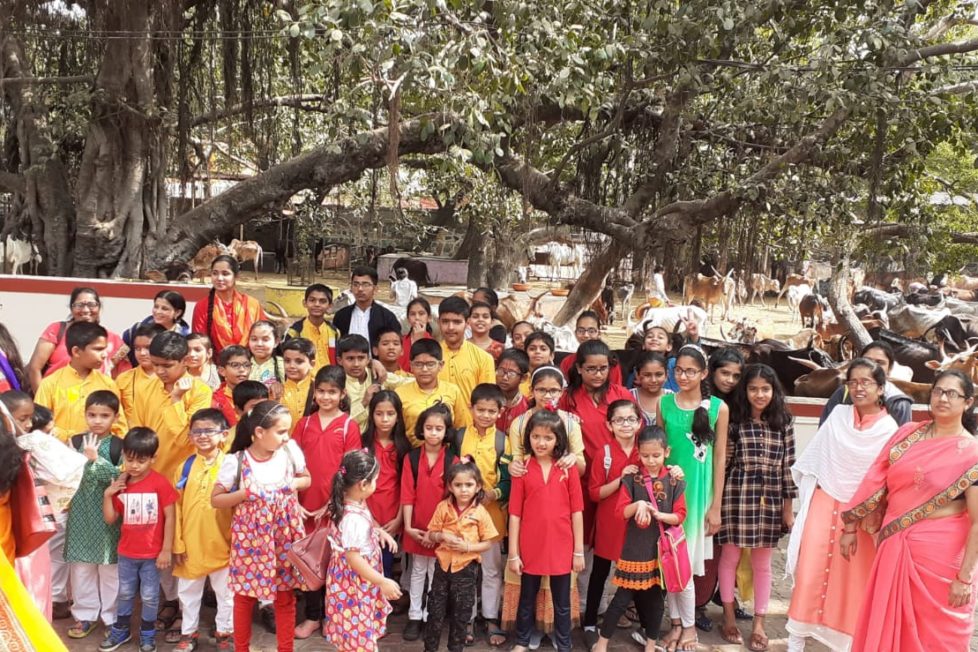 Its Time to Learn Forgotten Hindu Culture To Survive in India – Balbodhini Pathshala
Balbodhini Pathshala – An initiative by Shri Vallabhkul Bhushan 108 shree Govindraiji Mahoday Shri with 800+ students getting educated at various branches @ VAPI, Hyderabad, Sholapur, Pune, Jodhpur, Chennai etc.
Bhaktisetu Haveli runs a socio-religious organization and charitable institution such as Vitthaleshacharya Trust with its main activities of Pushtimargiya Vaishnav School, Baalbodhini Paathshala and also a research wing in the philosophical school of thought as V.A.P.I. (Vallabh Academy of Pushtimargiya Intelligence).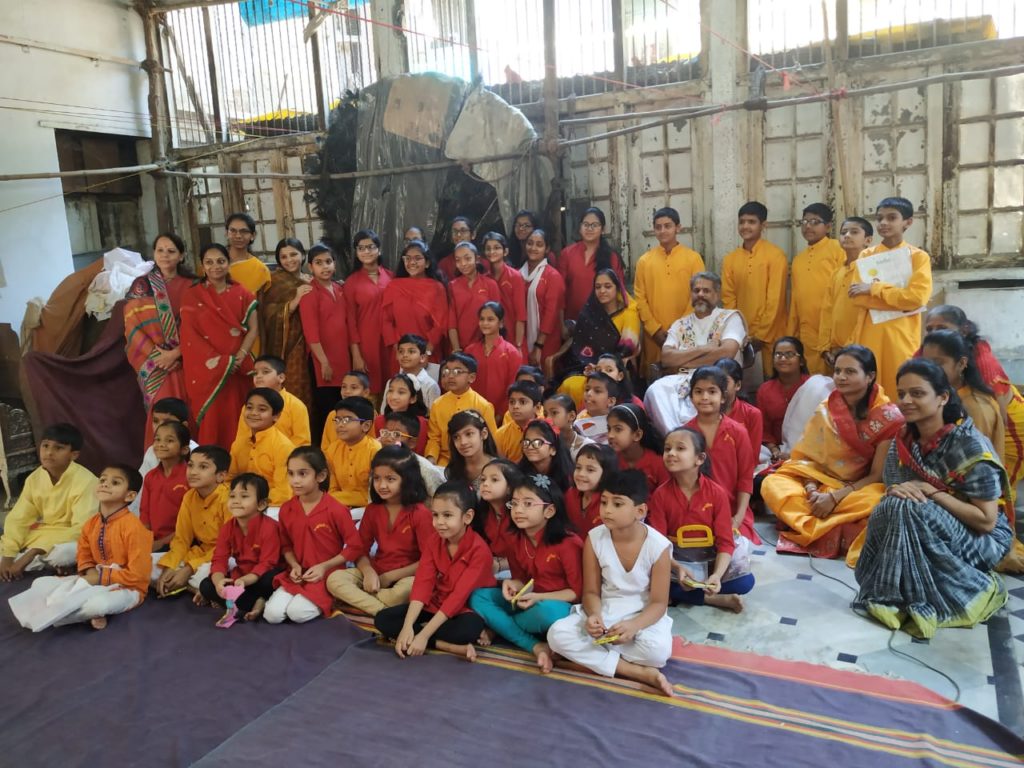 "One hour a week for the sake of spiritual education for the strong foundation"
At Balbodhini Pathshala, the purpose of spiritual education for children is to complete them with the divine potential and to prepare for upcoming tough and practical life, by giving them a proper foundation of pushtimargiya education which gives detailed and easy life solutions for all aspects of life. Spiritual practice is not a syllabus that you read and you are done instead it is something you do every day. Je je Shri Vision: "From the tender age of 5 if given a proper foundation and the roots of life are made stronger and healthier this small kids will flourish as a big tree." . We Would Like To Inform All Of You With Pride And Joy That It Has Been Seven Years To Start 'Balbodhini Pathshala "Under The Guidance Of "Shri Vallabhkul Bhushan P.P. 108 Shree Govindraiji Mahoday And Students Have Learned The first few Books( scripted and designed for the strong foundation which includes practical practices of daily life and many topics specially designed )
Children at Balbodhini Pathshala learn The Following Good Life Habits:
1.How to lead a life Shri Krishna Centric.
2.Pushtimargiya Prarthna Mangalacharan Shlok
3.Meditation And its Advantages
4.The Healthy Lifestyle Of Children with the practice of apras and hygiene.
5.Guidance With The Help Of Moral Stories.
6.Under Shri Govindraiji supervision and initiation, all students of Balbodhini Pathshala takes a standard practice of taking out money for goseva (as je je say right from the tender age of 5 yrs if kids have a habit of giving that to on the name of goseva dharm, it is the best practice for strong foundation building of a person for his bright future).
Note for All Vaishnav samaaj(come forward for a good cause):
Pathshala is nishulk ( we don't charge any fee from students) but also a option for seva is open for everyone to join this good cause by donating 300rs/month. You can support students from 1 to 10 in numbers ( prabhu prerna se saamarth anusaar)
All donations can be claimed under 80G
For any further details/query please contact Balbodhini Pathshala teachers. +91 7046917662 | +91 9574550822
DISCLAIMER: The author is solely responsible for the views expressed in this article. The author carries the responsibility for citing and/or licensing of images utilized within the text.