Jack dorsey's Donation To RSS Linked Sewa International Rattles "Liberals"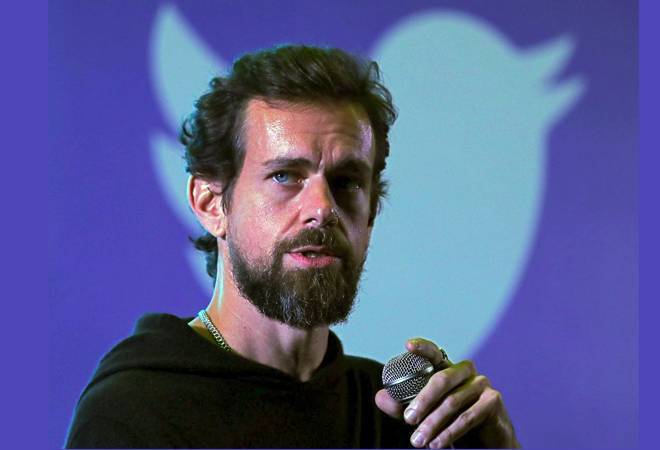 Twitter CEO, Jack Dorsey in a tweet on 10th May, announced his donation of $15 million to three NGOs for Covid related relief work in India. He tweeted, "$15 Million split between CARE, AIDINDIA and Sewa International to help address the Covid-19 crisis in India". He further gave a link of the google spreadsheet to track his donations.
According to the Start Small Tracker, He donated on 10th May: $10,000,000 to CARE, $2,500,000 to Sewa International and $2,500,000 to Association of India's Development AIDINDIA. In the description about Sewa International in the Start Small Tracker, it was written, "Sewa International is a Hindu fiath-based, humanitarian, non-profit service organisation. This grant will support the procurement of lifesaving equipment such as Oxygen concentrators, ventilators, BiPap, CPAP machines as apart of Sewa International's "Help India Defeat COVID-19" campaign. Equipment will be distributed to government hospitals and COVID-19 care centres and hospitals.
"LIBERAL" MELTDOWN OVER JACK DORSEY's DONATION TO SEWA INTERNATIONAL
Notably, on 4th May an anti-Hindu self-proclaimed journalist Neha Dixit had tweeted asking people to not donate money to Sewa International because of their affiliation to the RSS and even made wild accusation against the RSS for child trafficking. Soon after, a criminal complaint was lodged against Neha Dixit for making baseless, malafide statements against RSS.
The so-called "Liberals" read Hinduphobic Islamists were incensed with Jack Dorsey's donation of $2,500,000 ($2.5Millon) to Sewa International for Covid relief, despite Neha Dixit warning against it.
Islamist Sharjeel Usmani, who has a blue tick and had gloated on senior journalist Rohit Sardana's untimely death expressed his frustration in a tweet saying, "A lot of us have been campaigning and warning people to not to donate to RSS-affiliated Sewa International and yet…. He tagged Neha Dixit, Hindutva Watch US.
Another Islamist, Md Asif Khan, tweeted, " Hello Jack, this Sewa International is associated with Far Right Hindu Organisation RSS in India. Do not donate your money to fascists.
Ravi Nair tweeted, " Sewa USA is one of the fronts to collect funds for Hindu supremacist group RSS in India to spread a vicious and hate-filled politico-religious ideology called Hindutva. Sewa USA is the US chapter of Sewa International." He gave a link of Teesta Setalvad-linked organisations Sabrang.com for further details.
There was a barrage of tweets by Hinduphobic so-called 'liberal woke' and many openly Islamists masquerading as liberals admonishing Jack Dorsey for donating to Sewa International.
As mentioned earlier, there is a sustained campaign run by vested interests who espouse the cause of Maoists-jihadis-Christian missionaries to tarnish the image of RSS affiliated NGOs Rashtriya Sewa Bharti and Sewa International who provide relief during various calamities, not just in India, but also help people in distress across the globe wherever RSS members or sympathisers reside, be it US, UK etc.
The RSS affiliated organisations only grow in strength due to their volunteers inspired by RSS' motto of "Service Before Self ", so no amount of calumnious propaganda against it is going to effect its service for the poor and needy.
Image sourced from internet
DISCLAIMER: The author is solely responsible for the views expressed in this article. The author carries the responsibility for citing and/or licensing of images utilized within the text.