Islamists murdered Umesh Kolhe, a medical professional for allegedly supporting Nupur Sharma in social media posts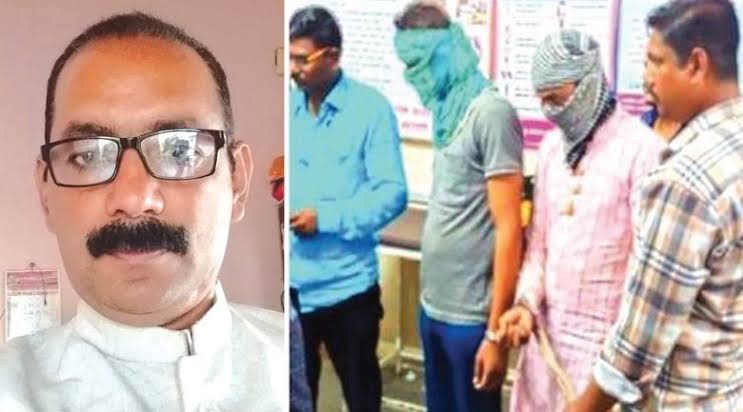 There has been uproar in the city following the murder of a medical professional at the Amravati tehsil office area. Umesh Kolhe, 54, has been named as the deceased. Five suspects have been taken into custody by the Crime Branch police in relation to Kolhe's murder. It is known that the detained suspect has been looking for opportunity for the past few days and that he has confessed to the crime.
Meanwhile, as per the local BJP leaders, Kolhe was murdered for sharing social media post in favour of Nupur Sharma.
Right after Kanhaiya Lal, who was slain by two islamists who later released a video on social media alleging that they killed him to get revenge for the insult to Islam, the matter of Umesh Kohle's murder caught mileage on social media.
On the evening of June 21, Umesh Kolhe was killed after being attacked with a sharp object while returning from his medical store. On that particular night, three individuals riding bikes attacked Umesh as he was riding a scooter. When the incident occurred, Sanket, Umesh's son and his wife were riding behind him on another bike.
Five persons have been detained by the police so far in connection with the businessman's murder. Local BJP leaders claim that
Although it was initially believed that robbery was the motivation behind this death. The initial inquiry revealed that Umesh was carrying Rs 35,000 in a bag at the time of the attack, but the attackers did not even touch the bag.
After killing Umesh, they merely departed the scene, leaving the bag. Four special teams have been formed by the police to look into the situation.
The first arrest was made by the police two days after the murder. Mudassir Ahamad and Shahrukh Pathan were detained on June 23 in relation to this homicide. Following their interrogation, the police detained Abdul Taufiq Sheikh, Shoeb Khan, and Ateeq Rashid.
On Wednesday, the three suspects' remand will expire. The matterq of the investigation into the homicide have not been made public, and the police have not disclosed anything about what these suspects. Several other suspects may have also been involved in this murder, according to sources. The perpetrator of this murder, according to the police, is still at large.
DISCLAIMER: The author is solely responsible for the views expressed in this article. The author carries the responsibility for citing and/or licensing of images utilized within the text.