Kalash-swastika-pillars of temples found in the basements of Gyanvapi Mosque! Survey of 4 rooms completed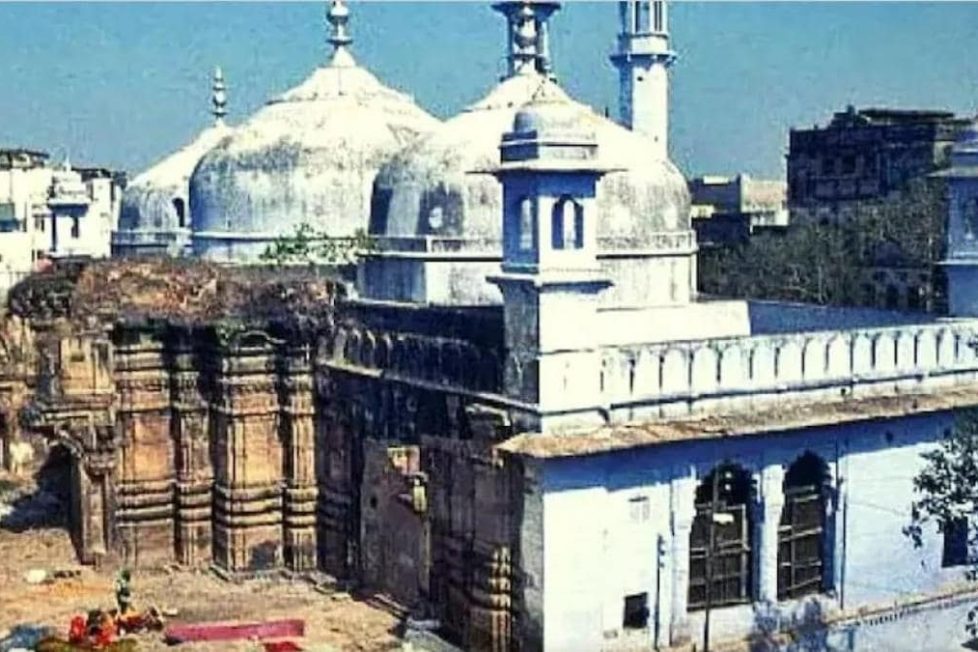 Gyanvapi Masjid Survey: Survey of Gyanvapi Masjid was started in Varanasi on Saturday. According to sources, the idol has been found in the basement room near the Hindu side, signs of lotus have been found, bells have been seen. At the same time, many symbols of Hinduism have also been found in the three cellars near the mosque committee.
The lawyer involved in the survey, on the condition of anonymity, said that the idols of snakes, urns, bells, swastikas, Sanskrit shlokas and swans have been found in three rooms, which are the most important evidence for them. Apart from this, pillars of Hindu temples have been found. On the other hand, the counsel for the Muslim side has rejected all the claims. He said that whatever has been found in the survey, its report will be submitted to the court.
From the point of view of the survey, Sunday is very important because a room in the mosque will be opened, in which it is being told that the debris is full. Apart from this, the survey of the domes of the mosque is also important.
All the parties involved in the survey feel that the survey is likely to be completed tomorrow (Sunday). At the same time, advocate Deepak Kumar said that on Sunday it will start again at 8 am. If the survey is not completed then we can do the survey till 17th.
According to the information, as a precautionary measure, three teams were also sent to break the lock at the survey site on Saturday. The survey lasted for about four hours from 8 am to 12 noon. On the other hand, the lawyer for the Muslim side said that 75 percent of the survey has been done on the very first day.
Regarding the rooms being surveyed, the Hindu side claims that these rooms in the basement have temple evidences. In the middle of the cellars is the place of Adi Visheshwar, where once Shivling used to be established. The original Visheshwar temple was there.
DISCLAIMER: The author is solely responsible for the views expressed in this article. The author carries the responsibility for citing and/or licensing of images utilized within the text.